Come and find out how to know what to focus on first, actionable steps to apply immediately and more!
---
Maybe you are here because you are looking for high quality teacher education in the Montessori philosophy.
The problem is that you might not be interested necessarily in getting a Montessori teacher certification and you feel that it's your only option.
Do you need help in doing Montessori to make sure that you are doing it right?
Come and find out how to know what to focus on first, actionable steps to apply immediately and more!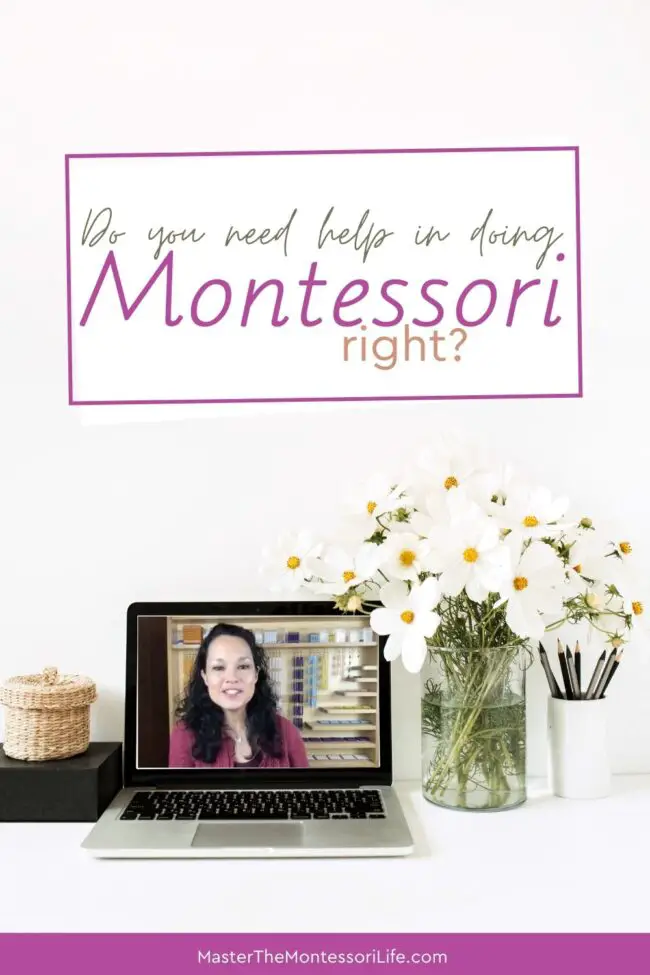 Watch & Listen to the Episode Here:
As you watch or listen to this training, know that you will be able to get more information than what is included in this blog post.
However, I really want to encourage you to take the time to watch or listen and take notes.
Importantly, this will be helpful to you now and in the future.
Montessori Training
In child development, there is nothing more important than the responsibility that falls on the adult's shoulders.
And the biggest responsibility is to be prepared and ready to follow the Montessori education method as closely as possible.
There are many Montessori teacher training programs out there, but what if you want to learn how to do it in specific situations with your child and don't necessarily want to go to a training center or spend thousands of dollars (in the United States)?
There is another way. I am dead serious.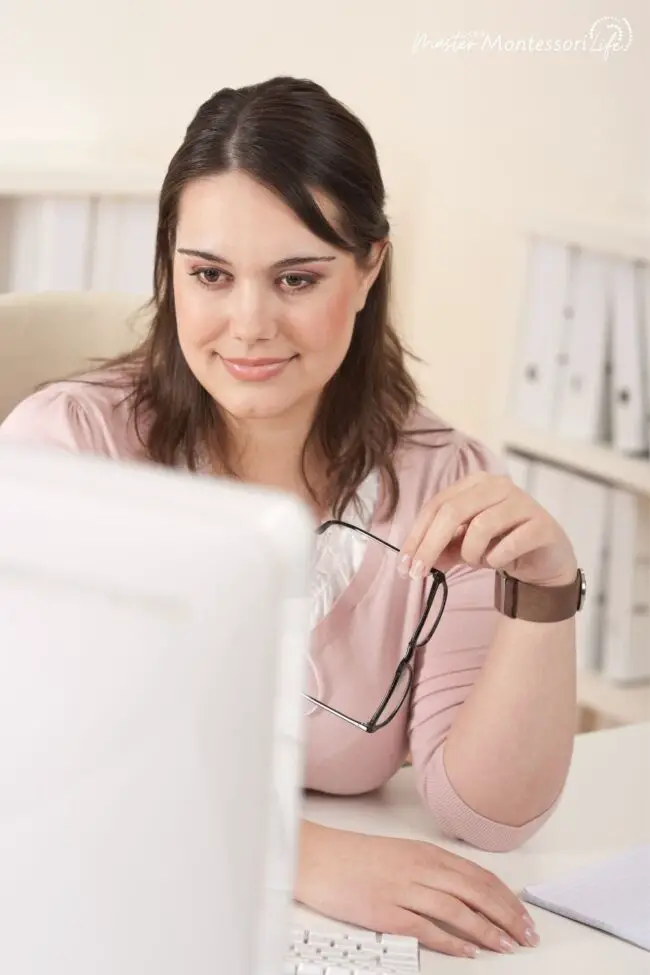 You can get Montessori training that is 100% catered to you and your particular situation.
That is truly great. Let's delve deeper into it.
Let me make it clear that I am not trying to tell you that you can't make it on your own.
I am simply telling you that there is a way to move forward faster and more effectively with the help from the right person.
Do you need Montessori mentorship?
Sometimes, when you work at a Montessori school, you get a Montessori mentor assigned.
She can be helpful in your professional development in The Montessori Method.
That is lovely. But what if you don't work at such a school?
What if you want a little bit of help, some clarification and you will be on your way?
Then you can get a Montessori coach.
But it must be the right one.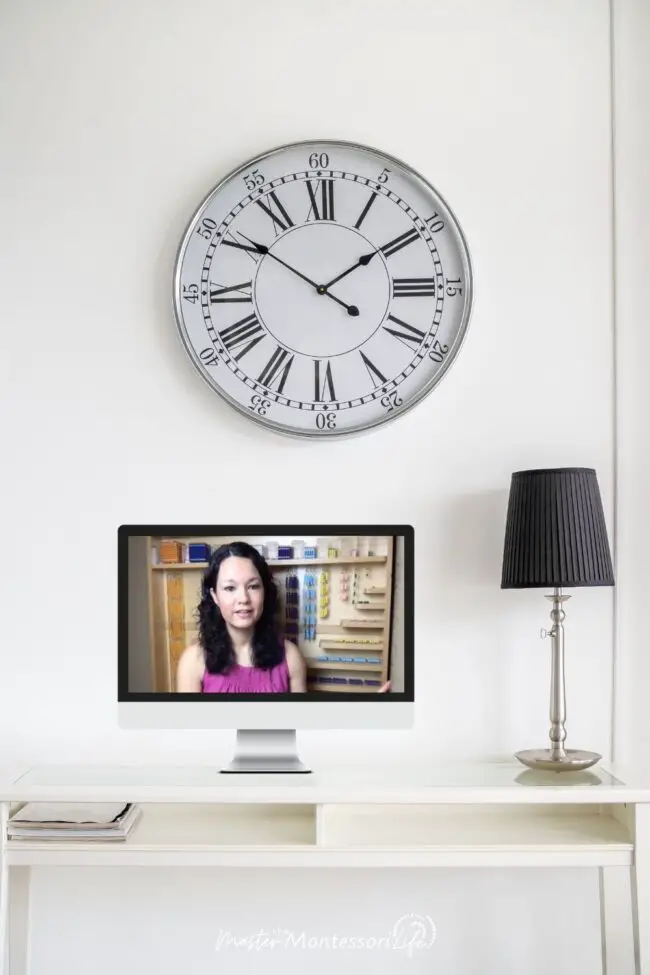 One that is professional, prepared, has experience and is able to help you individually.
The beauty of this is that you can do distance learning.
See, Dr. Maria Montessori knew how important it was for us, The Montessori Guides, to be prepared and ready at all times.
Having Montessori mentorship at your fingertips, there will be nothing that can stop you!
I'm your Montessori Coach!
If you are interested in one or several Montessori learning sessions, then consider booking some with me.
I am Tanya and I have been in The Montessori sphere for a very long time.
For over 15 years, I have been either teaching Montessori or homeschooling with The Montessori Method or have been coaching and mentoring others.
Some of these have overlapped, of course.
But I have had great results from those that book one-on-one online learning sessions with me.
The biggest reason why is because we go to the heart of the matter.
We target and tackle what is stopping them in their particular situation.
The tangible transformations have been amazing and I am proud of every single one of them.
Look below to learn more about all the details.