Here are three very important things to do to keep you confident and successful on the right Montessori schedule!
---
The topic of a Montessori school or homeschool program will be the primary emphasis of this show, which is exciting.
If you are following a Montessori Curriculum 3-6, you have arrived to the correct website.
While you can use these critical scheduling points for any age group, I recommend focusing on one thing. Focus on children from three to six years old for the most effective results.
It's possible to slip into the trap of trying to force yourself into the same schedule as a Montessori class. Keep in mind if you are curious in what a typical day in a Montessori class looks like.
Keep this in mind.
To avoid making assumptions about people's schedules, just use them as recommendations rather than rules when looking into theirs yourself.
If you are looking to becoming a centered, organized Montessori Guide in yourself, nurture happy, normalized children and want to create smooth, successful Montessori days, then you are in the right place!
Let me know in comments what you know about this topic, what you have applied, what you have tried that worked, what you have tried that didn't work and if you have any questions as we get into this training.
Here are three very important things to do to keep you confident and successful on the right Montessori schedule!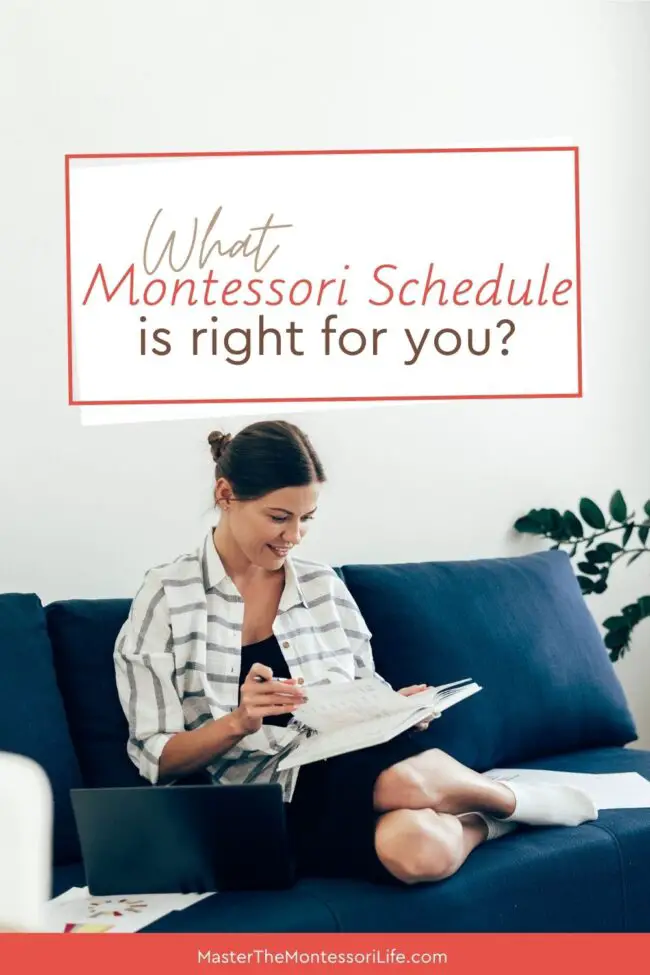 Watch & Listen to the Episode Here:
As you watch or listen to this training, know that you will be able to get more information than what is included in this blog post.
However, I really want to encourage you to take the time to watch or listen and take notes.
Importantly, this will be helpful to you now and in the future.
thenaturalhomeschool@gmail.comCreate well-crafted SEO-friendly contentSet your targets to get recommendations for SEO-friendliness.What are you writing abou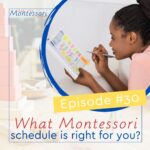 #1 Know and pace yourself in your Montessori homeschool daily schedule
During your Montessori work time for the current school year, you must first become familiar with and maintain a steady pace.
Allow yourself to be treated with the grace and courtesy that you so ardently encourage your children to display!
When setting goals for your schedule, be realistic about your ability to achieve them.
But, at the same time, do not become complacent in your efforts.
"You are educating the whole child and, as such, you must always reach the child where they are at to bring them up to their full potential."

Tanya Wright
Find the right balance so that you are not overburdened but also do not compromise your children's educational opportunities in any way.
When you plan a schedule, you should feel confident because you know what is going to happen.
However, it should also keep you on your toes at the same time.
Please allow for some wiggle room in your daily calendar and with your lesson plans.
The question is, how does knowing and pacing yourself assist you in developing an effective Montessori schedule.
When you stop and think about it, the answer is quite obvious.
You will give serious consideration to that delicate balance I mentioned, in which you are neither overwhelmed nor complacent.
Having an encouraging Montessori calendar can help tremendously, not only to keep you on track, but also to help you stay motivated.
Dateless Monthly Maria Montessori Quote Calendar
$7.00
Print this beautiful dateless monthly calendar year after year! It will inspire you with lovely Maria Montessori quotes to think about.
EU BUYERS, GO HERE.
#2 Observe the children during the work cycle
Children are required to complete a daily Montessori work period, which can last anywhere from a few minutes to approximately 3 hours.
Of course, this is dependent on a variety of factors.
Some of these considerations are the children's age, normalization level, educational level, and attention span, to name a few.
There are a variety of other factors that influence this timeframe, but these are the most significant.
For example, when you are first starting out with Montessori, one of the factors that I always mention is that you will almost invariably shorten the learning time.
"Never impose mundane or unintentional activities for the child because it will deflate their passion for lifelong learning and stagnate their normalization."

Tanya Wright
Obviously, you don't want to overwhelm the children or yourself, so you've chosen this option.
You don't want to overdo it when it comes to the normalization process (which is a must), getting to know the Montessori materials, and figuring out what the best schedule for you is.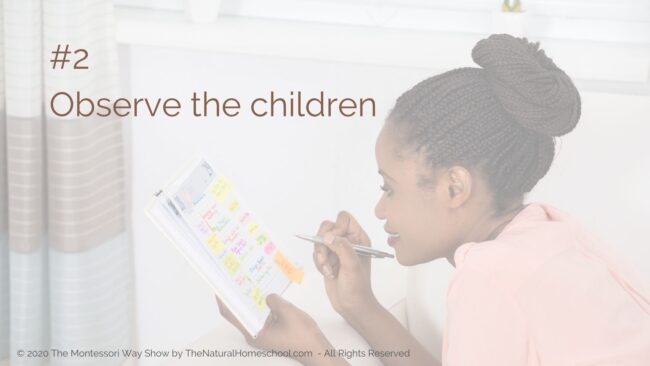 What role does observing the children play in helping you create the best possible Montessori schedule for them?
Observe several things as you begin: when they begin to lose interest, when they begin to become frustrated, and when they begin to become fatigued (or hungry).
Understanding where the children are at in terms of energy and attention levels will help you determine how much time to allocate to each lesson or learning block in your schedule, which will save you time and money.
Guide to Discover the Child's Sensitive Periods Digital Book
$12.99
This 20-page digital book will share with you through what Montessori Sensitive Periods are and walk you through eight actionable steps to get you to a better place for detecting and recognizing the child's Sensitive Periods.
EU buyers, go here.
#3 Keep detailed notes during or after Montessori learning
When you are doing Montessori, I strongly advise you to take detailed notes throughout the process.
This is not only for what you intend to do, but also for what you have already done.
Record what worked, what didn't work, what tweaks or changes you can make, what improvements you can make, and so on.
"When your goal is to be successful in educating a child, then you need to be aware that you are to tackle it from a 'whole picture' perspective."

Tanya Wright
Why?
Because it is critical to have a comprehensive view of the situation.
If you take detailed notes, you will be able to see things more clearly.
Make use of a Montessori planner to ensure that your lessons are Montessori-inspired, if not entirely Montessori, at all times.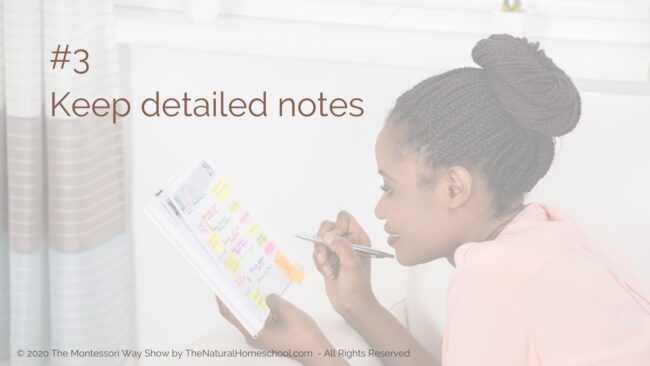 As you participate in circle time, lesson presentations, Montessori work time, and other activities, you will gain a better understanding of the material.
Keep track of it all in your Montessori teacher planner.
And this will make it much easier for you to zero in on the schedule that works best for you in the future.
My Montessori Planner (50 pages)
$17.00
If you have been feeling overwhelmed with how unorganized you are in your Montessori journey, then this is the perfect Montessori planner for you! With 50 pages full of helpful resources, forms, weekly, monthly and yearly calendars, inspirational qutes by Maria Montessori and more, you will be able to use it in two ways: as a pre-planner or as an after-the-fact organizer to keep your notes and lessons straight.
EU BUYERS, GO HERE.
Key Takeaways
As you ponder on these important points, I want to encourage you to really give this some thought.
Remember that you will start out with a short and simple schedule and slowly, add more time and activities until you get to the 3-hour learning period for children ages 3-6.
Be patient with yourself and the children you work with.
You will be successful if you are determined and intentional.
Keep moving forward, one step at a time!
Resources mentioned in training
Like I said at the beginning of the show, I have a FB group for all things Montessori that you are welcome to join. 
It is called The Montessori Way Prep Room.
If you want to join a homeschool Facebook community, then join The Natural Homeschool Community!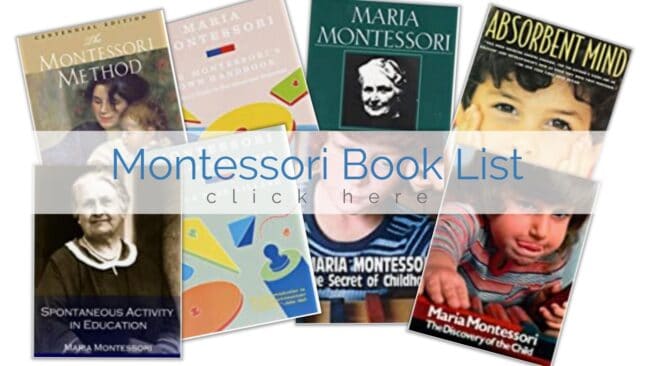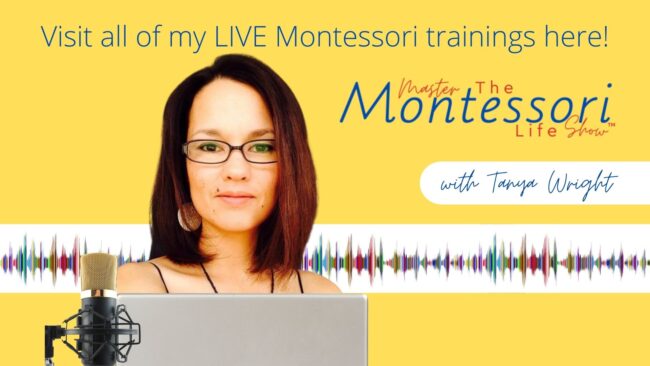 You May Also Benefit from these Important Montessori Topics:
As you learn more about Master The Montessori Life, you will realize just how much I strive to make your life easier.
I also seek to equip you, to inform you and to give you made-for-you options so you can keep moving forward on your Montessori journey without any speed bumps.