Come to learn about 3 positive outcomes for children in the Montessori environment that will either encourage you to try Montessori or to know that you are on the right track!
---
Do you practice Montessori at home, or are you pondering whether you should have a Montessori environment?
In this training, we will emphasize the benefits of the Montessori Method, which you will find to be very interesting and rewarding.
There are advantages and disadvantages to this philosophy, but there are far more advantages than disadvantages!
This is the right place for you if you want to learn how to become a centered, organized Montessori Guide. Learn how to nurture happy, normalized children and how to create smooth, successful Montessori days for your students.
In the comments section, please tell me what you know about this topic and what you've tried that worked. Let me know if there's anything that didn't work and questions you have as we get started with this training.
I'll respond to everyone individually.
Come to learn about 3 positive outcomes for children in the Montessori environment that will either encourage you to try Montessori or to know that you are on the right track!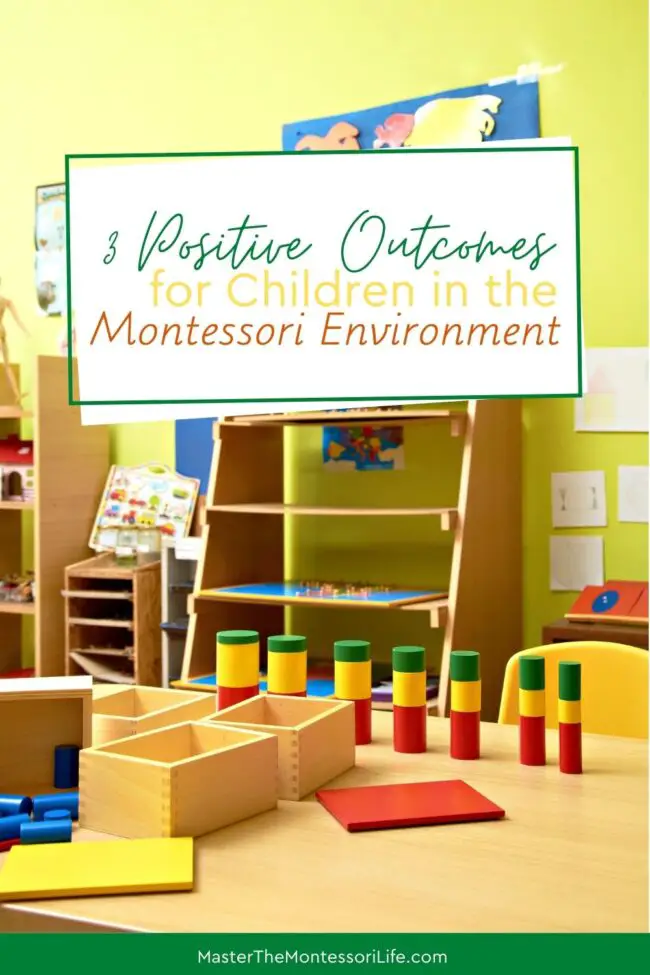 Watch & Listen to the Episode Here:
As you watch or listen to this training, know that you will be able to get more information than what is included in this blog post.
However, I really want to encourage you to take the time to watch or listen and take notes.
Importantly, this will be helpful to you now and in the future.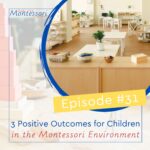 #1 Children thrive on independence and decisiveness
Let's discuss positive Montessori outcomes in children that either go to a Montessori school or do Montessori at home.
Children are constantly desiring to "fight" for their own independence in the mixed age Montessori prepared environment.
They want to be able to make decisions for themselves, whether it's practical life works or choosing a snack.
And, to be completely honest, there is a sense of pride in having the ability to choose, am I right?
"Children develop their brains as well as their bodies through movement, and in the process of concentration, self-discipline, and perseverance with an active interest, the foundations of character are laid."

Maria Montessori
If you have spent any amount of time observing children, you will have noticed several things. Notice that children learn best when they are exposed to hands-on materials.
Montessori works assist in the development of self-discipline in a variety of ways.
Structure and order are by-products of independence and decisiveness, just as self discipline is a by-product of self discipline.
During the process of selecting and using these hands-on materials, children will be developing and learning a great deal more than just academics.
Do you agree with what I'm saying about this wonderful educational philosophy?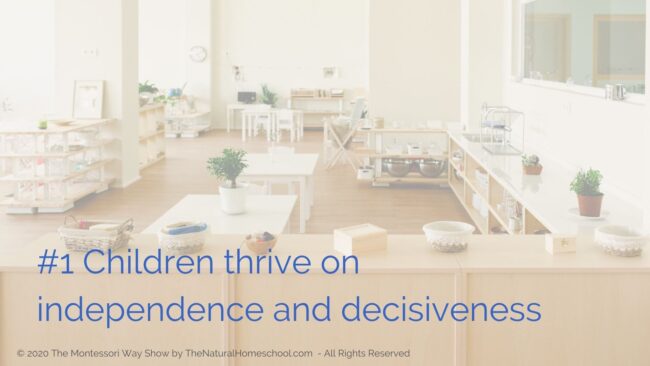 #2 Children thrive on problem-solving skills
As we discuss the benefits of Montessori education, I want you to take note of a few careful observations.
Please, whatever you do, resist the temptation to try to solve children's problems for them.
While I understand that it can be tempting to simply do something for them, don't do it. Please understand that this is not always the best option.
In fact, you are doing them a disservice by not allowing them to troubleshoot or problem solve any issues that they may come across.
As you assist them in improving their problem-solving abilities, you will have a fantastic opportunity to improve your own self-discipline as well.
"Never help a child with a task at which he feels he can succeed."

Maria Montessori
In a home environment or a school classroom, it is important to maintain equilibrium and avoid allowing things to spiral out of control.
If you know that a child has difficulty controlling his or her frustration, do this. You should remain nearby to provide support while the child attempts to figure things out.
I understand how difficult it can be to watch children struggle through difficult situations. Trust me. But imagine how proud they will be of themselves when they have solved the problem on their own!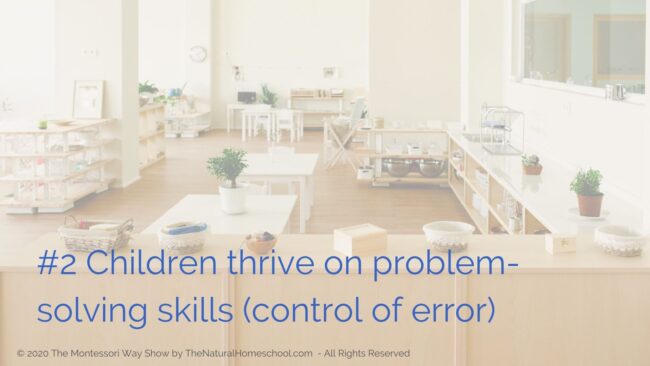 #3 Children thrive on patience in The Montessori Environment
This includes taking turns and cooperating with others effectively and the Montessori teacher is to set this up properly.
The Montessori materials in the Montessori classroom are organized in such a way that children have the freedom to move around freely.
That means that you will see children roaming around, setting up their works on tables or the floor. Oh and as well as selecting the works they want from the shelves, when there is freedom of movement.
The Montessori approach is crystal clear on this point: the process MUST BE ORDERLY.
"The great benefit we can bestow on childhood is the exercise of restraint in ourselves."

Maria Montessori
In addition, children are not permitted to take a piece of work that is being used by someone else at the time.
They need to learn to be patient I waiting for the natural materials in the prepared environment.
Also, they will have to wait their turn at the child sized tables or rug areas.
They must learn to live with the prospect of delayed gratification as you focus on positive discipline.
And they must understand that once they have begun a piece of work, they must complete it to the best of their ability.
There is no reason to feel rushed or to only complete half of the work because someone else is waiting for it.
The majority of the time, the child who is waiting will engage in another activity while they are sitting around.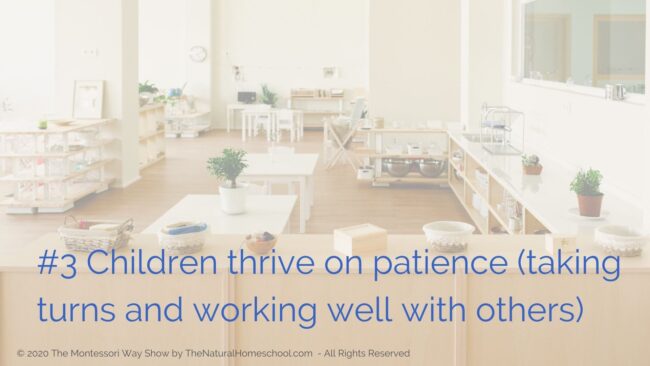 Key Takeaways for your Montessori Environment
Children and families are capable of thriving with Montessori education.
There are many more positives than negatives in The Montessori Method.
I really hope that this training encouraged you and got you motivated and excited to try it or to keep going.
Resources mentioned in training
Like I said at the beginning of the show, I have a FB group for all things Montessori that you are welcome to join. 
It is called The Montessori Way Prep Room.
If you want to join a homeschool Facebook community, then join The Natural Homeschool Community!
anything else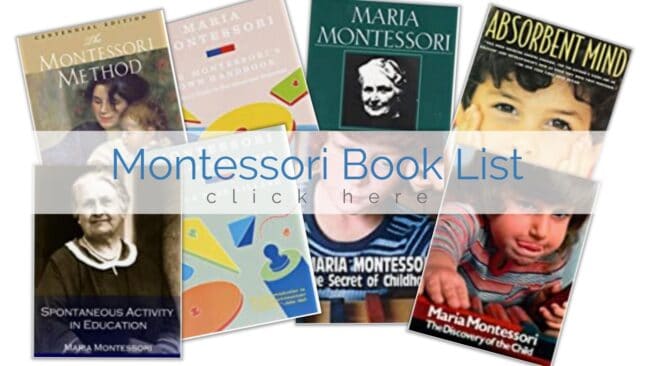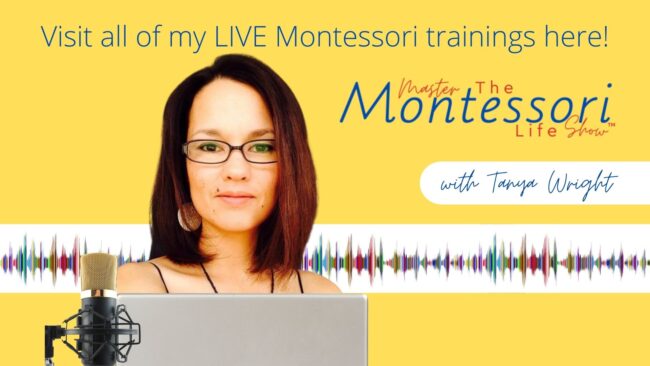 You May Also Benefit from these Important Montessori Topics:
As you learn more about Master The Montessori Life, you will realize just how much I strive to make your life easier.
I also seek to equip you, to inform you and to give you made-for-you options so you can keep moving forward on your Montessori journey without any speed bumps.