Are you intimidated or overwhelmed by a million little details about doing Montessori at home? In this training, let's discuss 3 of them and how you can do it right.
---
If you are reading this, it's because you are wanting to do Montessori at home, but you are feeling somewhat nervous about tackling those intimidating things about The Montessori Method that consume your thoughts.
You can get so scared about doing it wrong and ruining your child that sometimes you seriously consider sending them to a Montessori school instead.
But you know what? I know you can do it and have a wonderful Montessori classroom for your child!
Why? Well, because I have been a Montessori coach for a good 7 years and I have seen successful stories time and time again.
Are you intimidated or overwhelmed by a million little details about doing Montessori at home? In this training, let's discuss 3 of them and how you can do it right.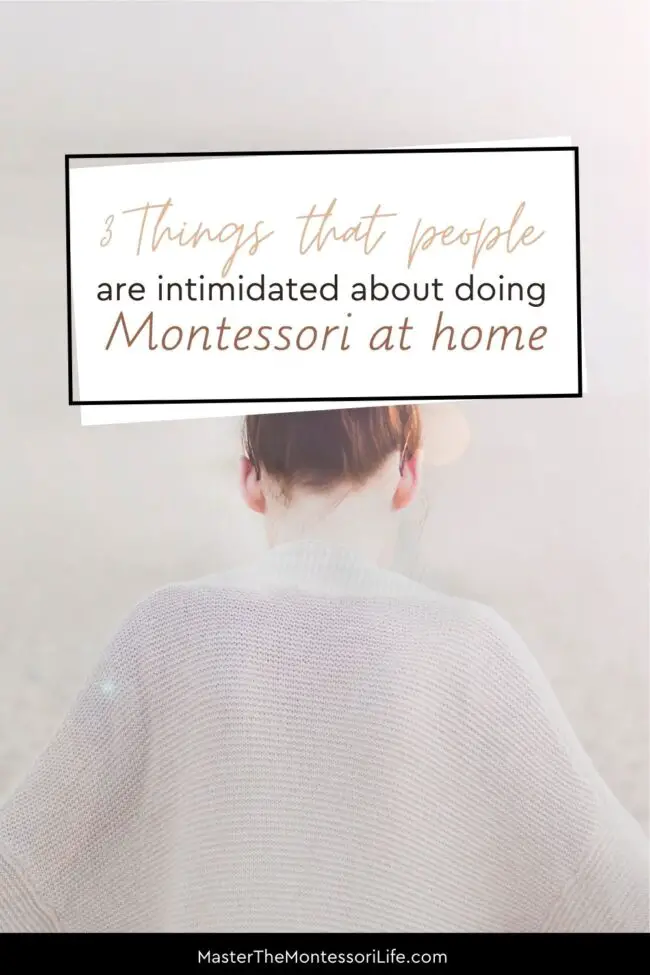 Watch & Listen to the Episode Here:
As you watch or listen to this training, know that you will be able to get more information than what is included in this blog post.
However, I really want to encourage you to take the time to watch or listen and take notes.
Importantly, this will be helpful to you now and in the future.
#1 Not having enough Montessori knowledge
Yes, you are the Montessori teacher and you are responsible for knowing the Montessori philosophy well enough to teach it.
But as you go about following the Montessori approach, remember that the philosophy is freeing, not encroaching.
You are intimidated about not having enough Montessori knowledge under your belt, so you want to learn and learn and learn before putting anything into practice.
But if you don't practice, how are you supposed to gain confidence and see what you are doing right or wrong?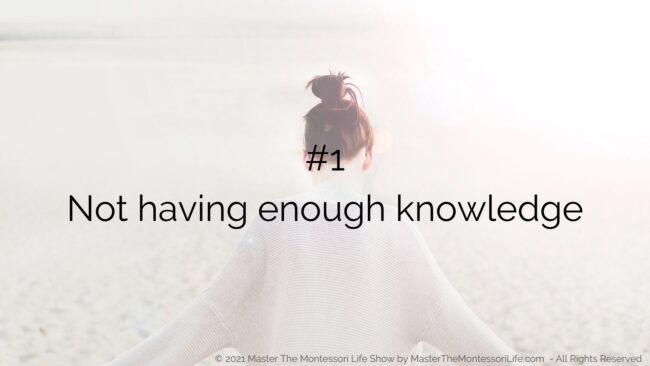 Be brave!
Oh, and remember that the Montessori philosophy encompasses so much more than just academics.
So relax and enjoy the ride.
I am not saying that you shouldn't learn new things or to not be prepared.
What I am saying is to give yourself grace and to be patient.
Be flexible! Read the quote below and be inspired. Don't let a lack of knowledge intimidate you.
Instead of giving up, say, "I don't know how to teach this… YET…"
#2 Having Montessori limiting beliefs
This intimidating point goes hand in hand with the first one, but with a twist.
See, a lack of knowledge can hit several areas in your Montessori journey and stop you altogether from moving forward.
But having Montessori limiting beliefs is where you have a lack of faith and hope.
You don't believe in yourself and this will show.
Children will pick up on it and their absorbent minds will begin to doubt themselves.
Our main goals are simple: to keep young children safe and to help them develop a love of learning in the Montessori educational environment and beyond.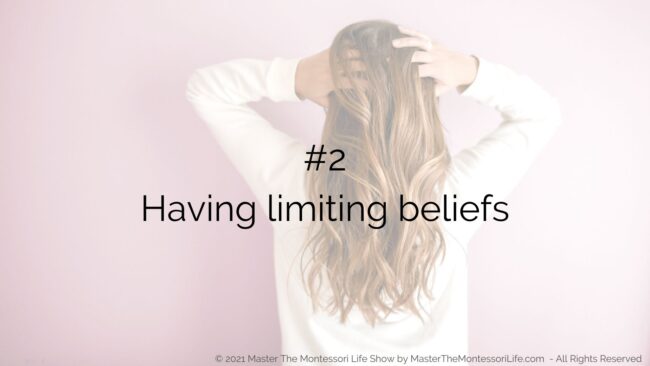 As you pinpoint your Montessori limiting beliefs, write them down and begin to write dispelling arguments against those limiting beliefs, you will activate your powerful and tangible transformation.
You can use the introspective journal that I created for Montessori Guides to inspire you to move forward.
#3 Having a lack of Montessori resources
Child development in the Montessori environment is very different from traditional schools.
But this is a good thing, actually.
You don't have to have all of the Montessori materials in existence to be successful in doing Montessori at home.
First of all, unless you live in a mansion, you won't have enough room for them all.
Secondly, having too much will overwhelm you and your child.
It's ok to have a lot when you have several dozen children in the environment, but you don't need much with a couple of children.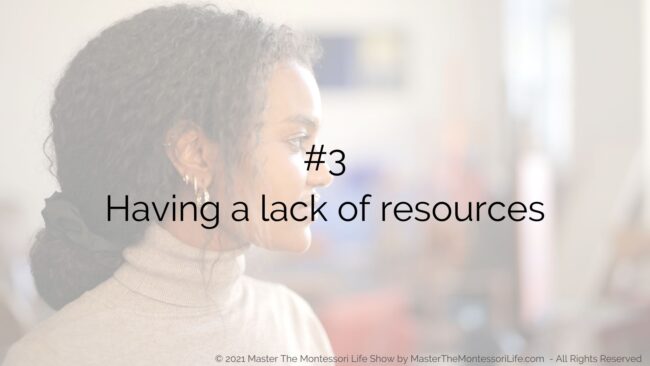 So relax!
All you need is a child-sized table and chairs, some rugs (2×3), a shelf and a few Montessori works for each Montessori subject.
Don't forget to include Practical Life and Sensorial materials!
If you want to, you can have some art supplies around as well.
Attempt to set up your day full of peace so that you can sit back and observe as children are working hard effortlesly.
They should also have uninterrupted work, so don't chit chat with them.
A Great Solution
The best thing you can do to tackle all three intimidating topics is to join my free 5-day workshop!
If you are reading this in January of 2022, read on! And if you are reading this after January 2022, be sure to CLICK HERE to join the waitlist! I'll explain more below.
The 5-day workshop is open only 2 or 3 times a year. If you go to the link and the workshop is not open for enrollment, please enter your name and email in the form. That will be my way of letting you know when the workshop is open again so you don't miss out!
Here are the details:
The workshop takes place for 5 days in a row (Monday through Friday)
The workshop is taking place in real time in a course format (you will receive those details via email when the workshop draws near)
The workshop is broken up into 5 sessions.
The Monday through Thursday sessions are 1 hour long.
The Friday session is the wrap-up session, so it is more like 90 minutes long.
You will receive a notification of the workshop coming up (it only happens about 3 times a year, so be sure to get on the list HERE).
You will enroll in the workshop and mark your calendar to try to attend LIVE as much as possible.
In your enrollment confirmation email, you will receive the information on where to join for the free live workshop.
You will also receive the link to the free printable workshop workbook (PDF file).
You will need that workbook printed and ready before the workshop starts.
You will need the workbook to follow along and fill in the blanks each day during the training.
Replays are available only for a few days after the workshop is over, so plan to catch up quickly if you miss a training.
If you are interested in getting a certificate of completion for 5 hours of Montessori training, then you will want to make sure to keep up with the workshop trainings and complete all five in time.
Once the workshop is over, I will be sharing a link with a form that you will fill out to request a certificate of completion.
In the request form, you will have to prove that you actually went through all 5 trainings.
Then, in the following days after submitting your request form, I will review your responses and email you the certificate of completion.
Key Takeaways
Set up your Montessori home environment as close to real life as possible.
Set up read that are child friendly and child accessible.
Join the free 5-day workshop!
Resources mentioned in training
Like I said at the beginning of the show, I have a FB group for all things Montessori that you are welcome to join. 
It is called The Montessori Way Prep Room.
If you want to join a homeschool Facebook community, then join The Natural Homeschool Community!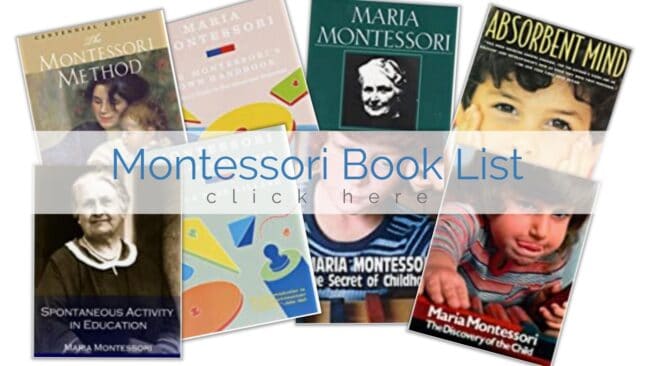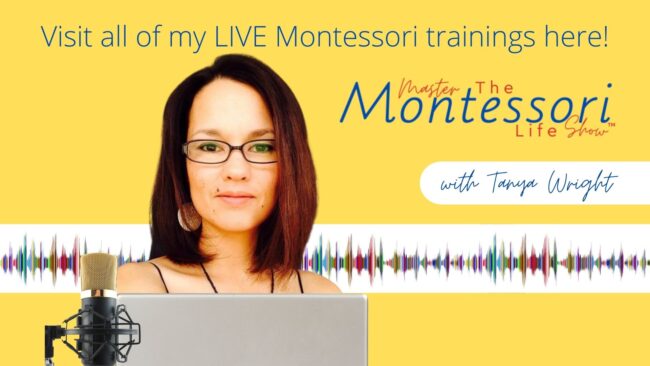 You May Also Benefit from these Important Montessori Topics:
As you learn more about Master The Montessori Life, you will realize just how much I strive to make your life easier.
I also seek to equip you, to inform you and to give you made-for-you options so you can keep moving forward on your Montessori journey without any speed bumps.