When starting Montessori, it's important to avoid a few common pitfalls in order to do Montessori better. I know that it can be overwhelming to do Montessori right, but you are not alone. I will tell you about a good path to follow on your Montessori learning experience.
As you keep hearing "Do this." or "Do that." I want you to keep three important things in the forefront because you will need to avoid them. As we delve into this training, you will understand why.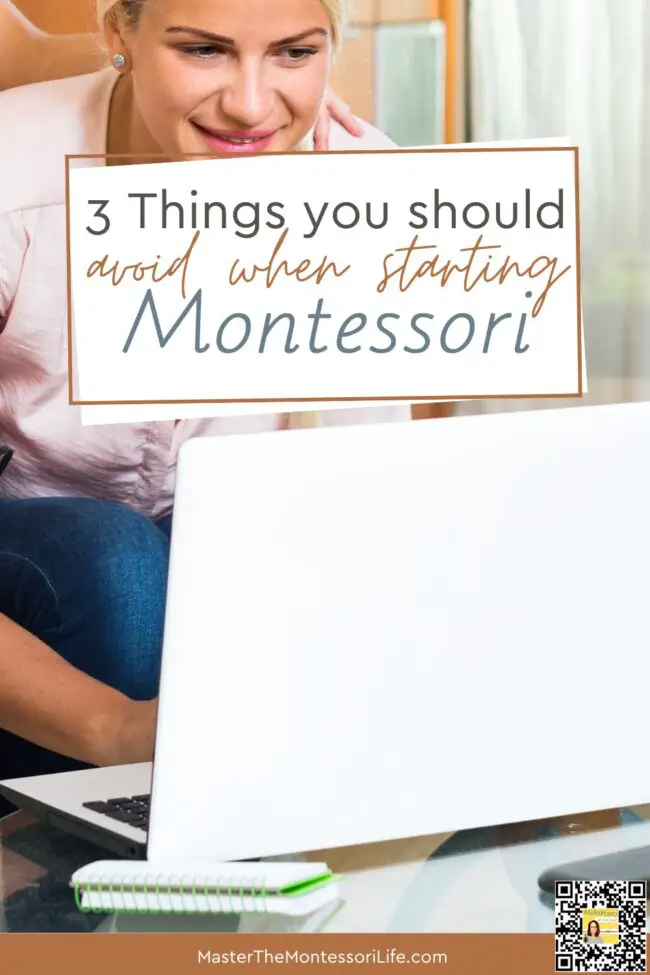 Watch & Listen to the Episode Here:
As you watch or listen to this training, know that you will be able to get more information than what is included in this blog post.
However, I really want to encourage you to take the time to watch or listen and take notes.
Importantly, this will be helpful to you now and in the future.
Here are three things to keep in mind when starting your Montessori journey:
1 Avoid allowing overwhelm to take over
The Montessori Method isn't easy to learn, but in a way, it is a blessing in disguise.
The Montessori philosophy is so methodical and repetitive that once you learn it, you will find it easy to remember and apply.
The best way to do this is to take it one step at a time.
It's better to master one thing before starting another, than starting all things at once and forgetting the basics.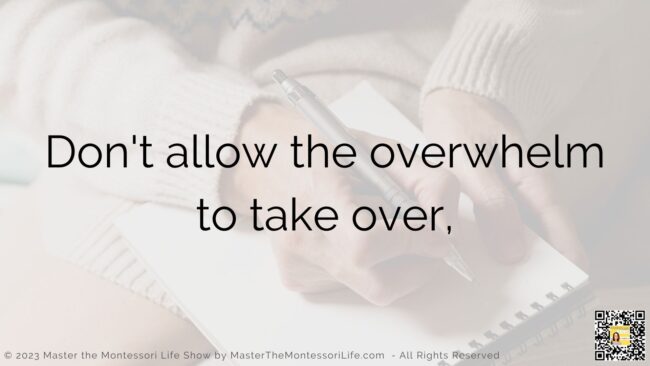 Avoid buying too many Montessori materials.
It's easy to get carried away with the variety of Montessori materials available in stores or online.
But starting out with too many Montessori materials can be discouraging and overwhelming.
Start with just a few basic materials, such as puzzle work, practical life activities, sensorial activities, and language activities.
As you become more comfortable with the Montessori way of learning, you can build your collection gradually.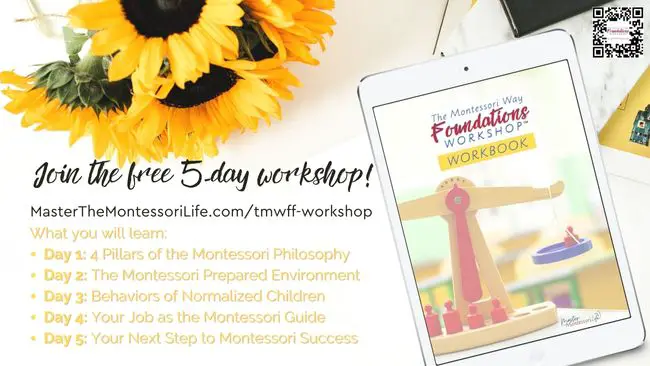 2 Avoid starting too fast
Avoid trying to replicate what the experts do without the background knowledge that will give you the understanding as to why you are to teach they way the method suggests.
The Montessori method is an art. It's a form of teaching that needs practice, observation and experience to master.
Even though it's exciting to watch videos or read stories about experienced and educated Montessorians, you should know that it takes time for you to understand your own children's specific needs and wants.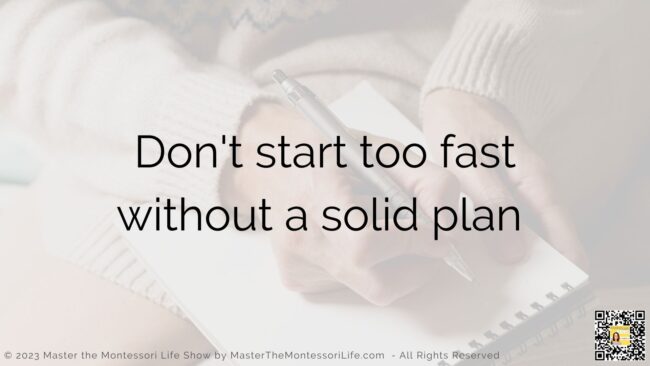 Avoid using Montessori materials without knowing how to use them right
Take your time to understand the materials, how it's used and only then start implementing it into your Montessori learning journey.
While starting with a few foundational pieces can be beneficial, starting with a bunch of things will only make your job harder.
You have to remember that Montessori is about mastering the basics first before moving onto the more advanced stages.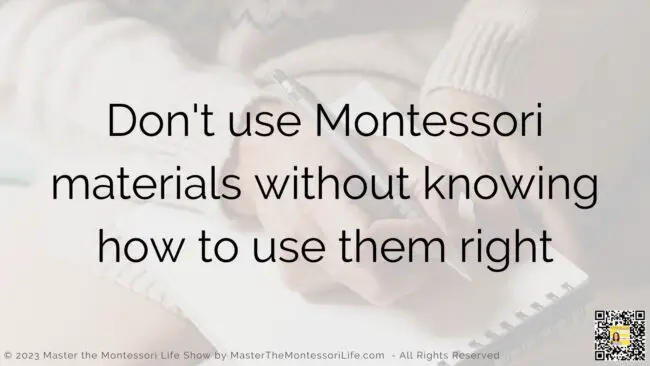 Start with what you think is important and then work your way up from there.
Avoid starting off with too many Montessori materials, as this can lead to confusion and overwhelm.
Think about the activities that are most important to you and your child's development and focus on those initially.
You don't have to invest in a whole set of Montessori materials right away, you can always add more later on.
Finally, starting Montessori with too much structure is not recommended either.
It's important to give your child the opportunity to explore and discover new things without feeling like they have to do something specific.
This allows them to be creative and take ownership of their learning journey.
Starting your Montessori journey is an incredible experience, but it's important to take the time necessary to learn and understand the method before starting.
By avoiding overwhelm, buying too much Montessori equipment, and starting too fast, you can make sure that starting Montessori is not just a fun adventure, but a fruitful one as well.
Best of luck on your Montessori starting journey!
Happy learning!
Join The Montessori Way Foundations Workshop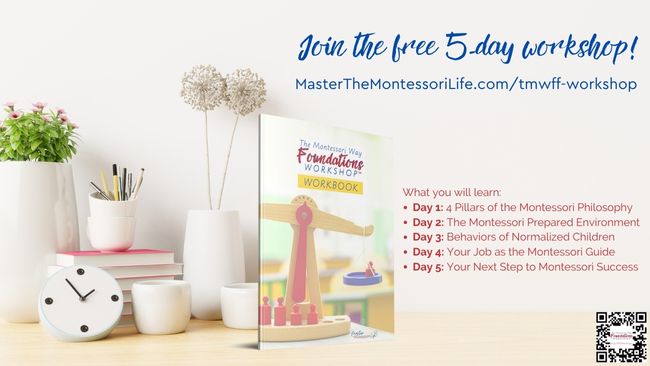 Resources mentioned in training
Like I said at the beginning of the show, I have a FB group for all things Montessori that you are welcome to join. 
It is called The Montessori Way Prep Room.
If you want to join a homeschool Facebook community, then join The Natural Homeschool Community!
You May Also Benefit from these Important Montessori Topics:
As you learn more about Master The Montessori Life, you will realize just how much I strive to make your life easier.
I also seek to equip you, to inform you and to give you made-for-you options so you can keep moving forward on your Montessori journey without any speed bumps.
Episode 9: Montessori Tips for the Stressed Out Montessori Guide
Episode 18: Overcoming Negatives in Montessori
Episode 38: You have to stop sabotaging your Montessori progress