Come and find out what are the 3 biggest mistakes people make when redoing your home to live a Montessori lifestyle and how to avoid them.
---
I know that reading the title with the words "mistake" and "Montessori" can spark some negative emotions.
But it is in no way a reason to make the assumption that Montessori IS the mistake.
On the contrary.
But we are human beings and it is in our nature to make mistakes.
I will be discussing 3 common mistakes that many Montessori Guides make that you can know about and avoid.
"The teacher of children up to six years of age knows that she has helped mankind in an essential part of its formation. […] she is happy in the knowledge that in this formative period they were able to do what they had to do. She will be able to say: 'I have served the spirits of those children, and they have fulfilled their development, and I kept them company in their experiences.'"

Maria Montessori, The Absorbent Mind
Come and find out what are the 3 biggest mistakes people make when redoing your home to live a Montessori lifestyle and how to avoid them.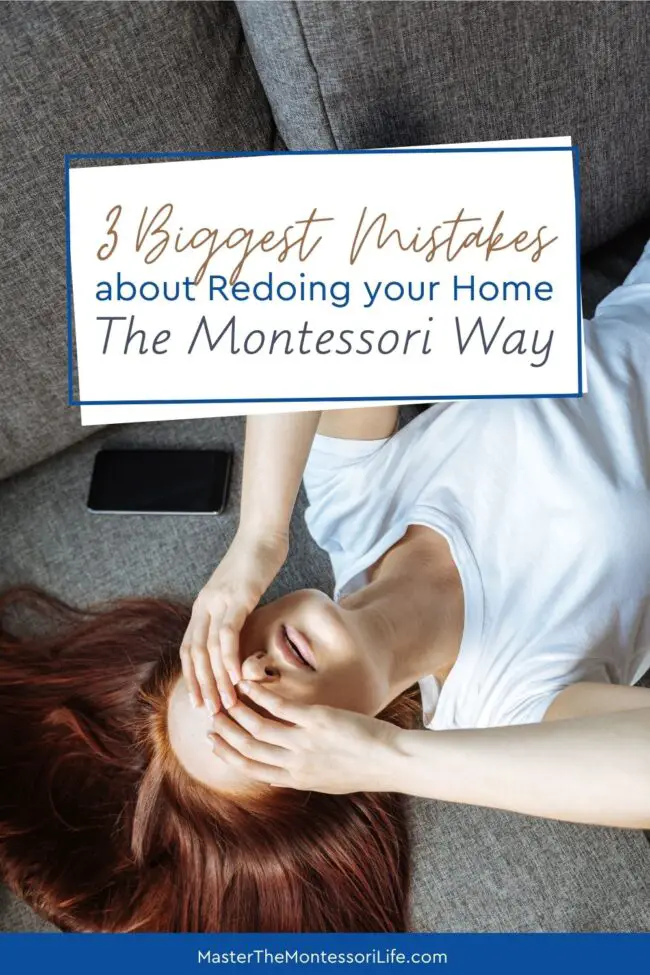 Watch & Listen to the Episode Here:
As you watch or listen to this training, know that you will be able to get more information than what is included in this blog post.
However, I really want to encourage you to take the time to watch or listen and take notes.
Importantly, this will be helpful to you now and in the future.
#1 Not Having a Plan
'Winging things' in Montessori simply won't fly (pun intended).
As The Montessori Guide, you are not the center of attention, the children are.
But that doesn't mean that what you do and what you don't do doesn't matter.
On the contrary.
You are the mastermind behind it all and your goal is to set up a well-oiled machine.
There are many steps to getting that done and running smoothly, and that would have to be a whole other training in and of itself.
In fact, I teach exactly how to do this inside The Montessori Way Foundations Framework.
Be sure to join the waitlist if you want to learn more on how to do this, but today's big thing is to avoid the mistake of not having a plan.
"As we observe children, we see the vitality of their spirit, the maximum effort put forth in all they do, the intuition, attention and focus they bring to all life's events, and the sheer joy they experience in living."

Maria Montessori, The Child, Society and the World (Unpublished Speeches and Writing)
Having a planner can be beyond instrumental to making the right decisions because you can look ahead and look back on your journey.
And, as you get to know the children better, you will begin to notice patterns and practices to continue or stop more easily.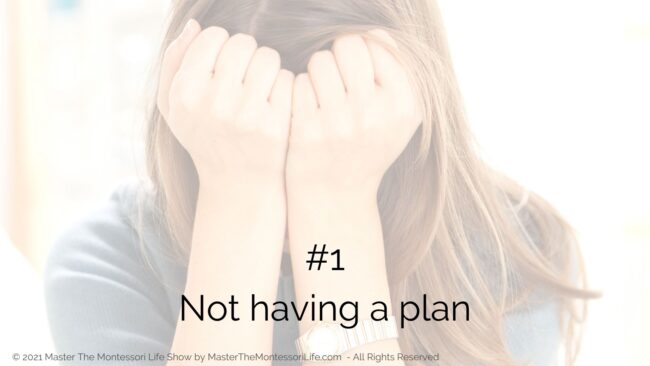 #2 Not Being Deliberate
Let me be clear: you must be intentional about how, when and how you will put things into practice in your Montessori environment.
You must have a plan, like I mentioned in point #1, but you must also be deliberate on what your goals are.
Ask yourself, What are your goals for the day, for that hour, for that minute?
You want to be intentional on what you plan and the works that you set out for the children that you are working with, so I highly recommend that you have everything in place so that you can get out of the way.
"The fundamental help in development, especially with little children of 3 years of age, is not to interfere. Interference stops activity and stops concentration."

Maria Montessori, The Child, Society and the World
See, when you are not deliberate in what you want and set yourself up for success, you won't be prepared and have to constantly put out proverbial fires all day long.
That can not only be exhausting, but it can seriously hinder the children's learning.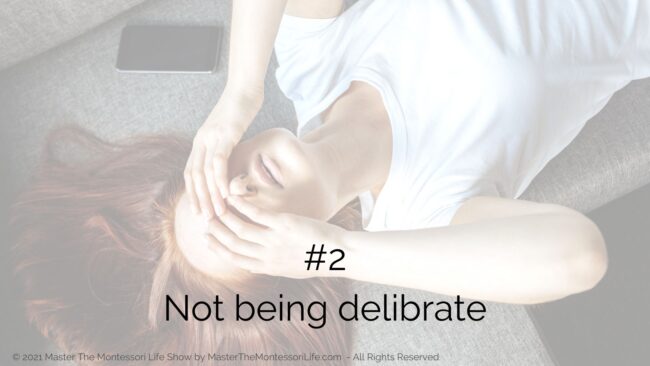 #3 Not Testing Things
Let's step outside the box when it comes to teaching children.
We can no longer assume that we can take a lesson plan, run with it and it will all work out.
We cannot and should not say that children will learn by default.
No. We need to test and try things with an open mind.
You will be surprised how many tweaks you might have to make to get it right, but that is what you are there for.
"The teacher, when she begins work in our schools, must have a kind of faith that the child will reveal himself through work."

Maria Montessori, The Absorbent Mind
You need to have the goal to maximize a child's learning, but the child must also be on the path to normalization and find happiness in their work.
Avoid the mistake of not testing things.
Be sure that you know what the children's Sensitive Periods are in order to set up The Montessori environment the right way.
So, before you begin to "go all out" and set up an entire Montessori environment that is full of Montessori works at random, have a plan, be intentional and test things.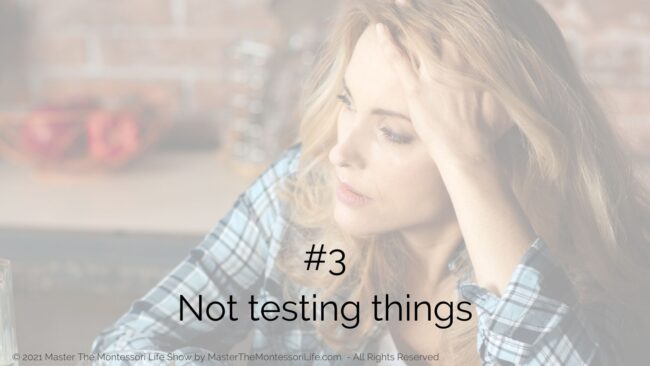 Key Takeaways from Redoing your Montessori Home
You must have a plan set up for your Montessori environment setup.
Avoid not being deliberate or intentional about Your Montessori goals for the environment, for yourself and for the children.
Test everything in smaller batches first. The more you test, the more you know and the more you know, the more confident you will be.
Resources mentioned in training
Like I said at the beginning of the show, I have a FB group for all things Montessori that you are welcome to join. 
It is called The Montessori Way Prep Room.
If you want to join a homeschool Facebook community, then join The Natural Homeschool Community!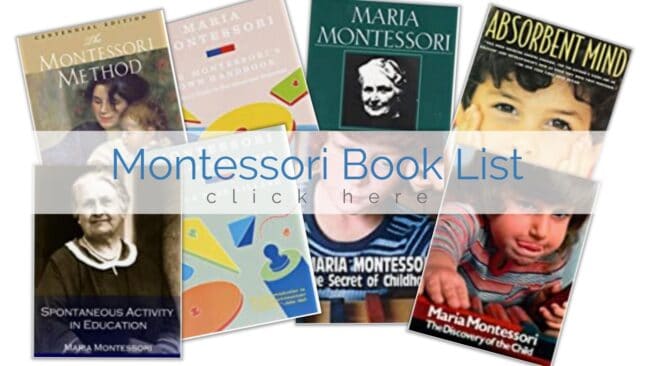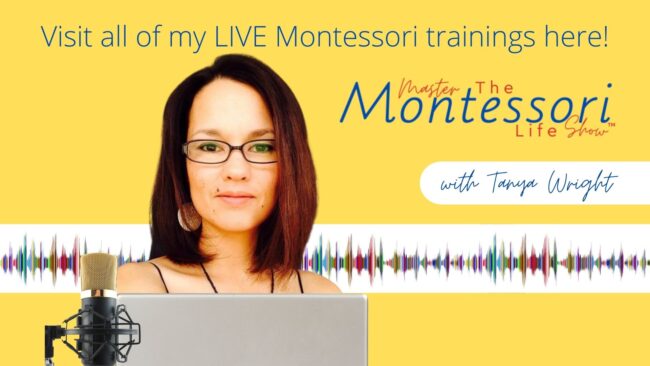 You May Also Benefit from these Important Montessori Topics:
As you learn more about Master The Montessori Life, you will realize just how much I strive to make your life easier.
I also seek to equip you, to inform you and to give you made-for-you options so you can keep moving forward on your Montessori journey without any speed bumps.