In this training, I will give you three very important categories in discipline to pay attention to in order to do discipline the Montessori way.
---
Montessori discipline can be a contentious topic to discuss. It depends on how much you want to implement it in your Montessori environment.
Many people avoid it because discipline is considered to be somewhat of a taboo subject.
However, it is extremely important to have this conversation.
In addition, it is extremely important to discuss discipline in the Montessori Curriculum.
Why?
Because it is something that you will want to put into practice if you are attempting to live a Montessori lifestyle, it is listed here.
In order to do so, let's talk about 3 ways to incorporate it into your lesson planning and everyday awareness.
This is the place for you if you are looking to become a centered and organized Montessori Guide. This is while also nurturing happy and normalized children. And lastly, while creating smooth and successful Montessori days.
In the comments section, please tell me what you know about this topic. Also tell me what you've tried that worked and anything that didn't work. Share any questions you have as we get started with this training.
I'll respond to everyone individually.
It is my hope that you find this training useful.
I will discuss three very important categories in discipline that you should pay attention to if you want to do discipline the Montessori way.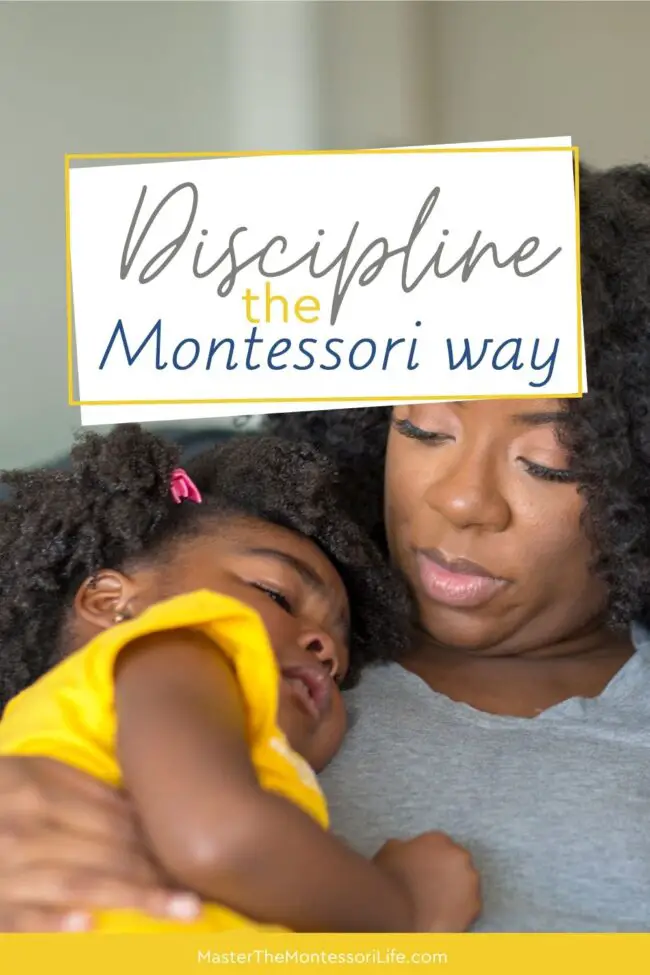 Watch & Listen to the Episode Here:
As you watch or listen to this training, know that you will be able to get more information than what is included in this blog post.
However, I really want to encourage you to take the time to watch or listen and take notes.
Importantly, this will be helpful to you now and in the future.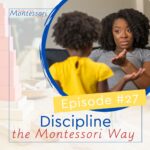 #1 LIMITS: Set boundaries that make sense
When it comes to disciplining a child who is acting out, many Montessori teachers are hands-off, which is understandable.
They are solely concerned with the discipline of the Montessori works themselves, and nothing else.
This refers to the ins and outs of the meticulous preparation and steps required to use a piece of work.
But what about the Montessori method of enforcing social discipline in children?
It is, after all, an important piece of the puzzle that you do not want to overlook or overlook completely.
As you fill out your Montessori Planner or teacher planner, make a note of any boundaries you have established in a child's behavior that you want to remember.
This can serve as a limit on how many times you will repeat a request or how long you will 'argue' about a specific situation, among other things.
Maintain consistency and firmness in your boundaries, especially when you are first establishing these boundaries.
#2 FORM: Teach about societal scaffolding
Depending on how many students are in your class, you might have a little more difficulty with this point.
This is due to the fact that not only are you dealing with children who come from a variety of cultural backgrounds, lifestyles, religious beliefs, and religious traditions, but you are also dealing with children of varying ages.
However, it is certainly possible, so stick with this Montessori approach as much as you can.
Simply keep an eye on this one particular point, and you will be in good shape.
Prepare a list of things in society that are generally acceptable in a general sense. Do this before you begin using your Montessori planner with weekly plans.
This will help you avoid stepping on people's toes or treading on controversial ground as you use Your Montessori inspired planner.
Among the things I recommend are passing gas, belching, not paying attention when someone is talking, not responding to someone who is speaking directly to them, and so on.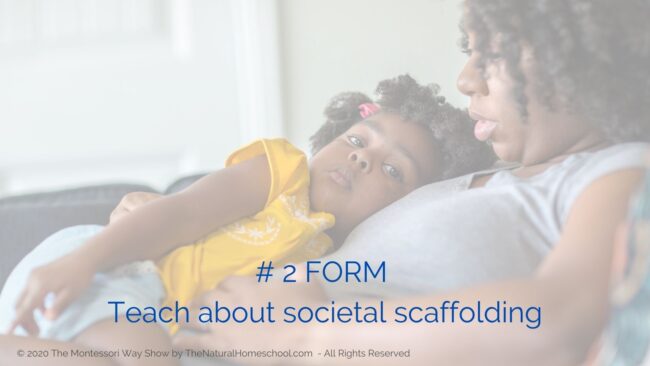 #3 CONSEQUENCES: Discuss the effects of natural consequences
In Montessori schools, you must have a set of consequences for misbehaving, such as sending a child to the main teacher, the principal, or whoever you want to call the person in charge of the school's administration.
However, you must demonstrate to children what natural consequences can be expected.
This is extremely important because it is at the heart of what life is all about.
I cannot emphasize enough how important it is to remind yourself on a regular basis that the word "consequence" does not necessarily imply that something bad has occurred.
No. There are positive and negative consequences to every action.
Give children real-life examples of these in situations that are relevant to them so that they understand and can relate to them.
If they have any examples, be willing to listen to them and learn from them.
Also, make sure to teach children the meaning of the term "natural consequence" and to explain what it means to them.
Include a list of examples of natural consequences that children might understand in your lesson planner or homeschool planner.
Take, for instance, the case of overeating, which results in a natural consequence of having an upset stomach.
If you stay up all night, it is inevitable that you will be tired and grumpy the next morning when you awake.
Do you see the pattern?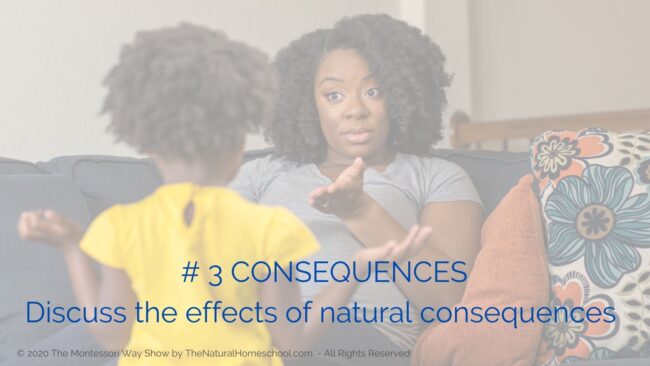 Key Takeaways
It's important to understand that there is a Montessori method of enforcing discipline in the Montessori classroom.
Children learn how to behave by absorbing whatever is around them.
Every child develops their worldview from positive discipline, if they are exposed to it.
In Montessori education, we have a different approach to discipline.
In this section, I've shown you only three things to keep in mind when creating your weekly planner.
Ensure that you don't incorporate them occasionally, but consistently and on a regular basis.
This is a critically important Montessori perspective that you CANNOT afford to ignore or overlook.
Resources mentioned in training
Books that discuss discipline The Montessori Way:
Like I said at the beginning of the show, I have a FB group for all things Montessori that you are welcome to join. 
It is called The Montessori Way Prep Room.
If you want to join a homeschool Facebook community, then join The Natural Homeschool Community!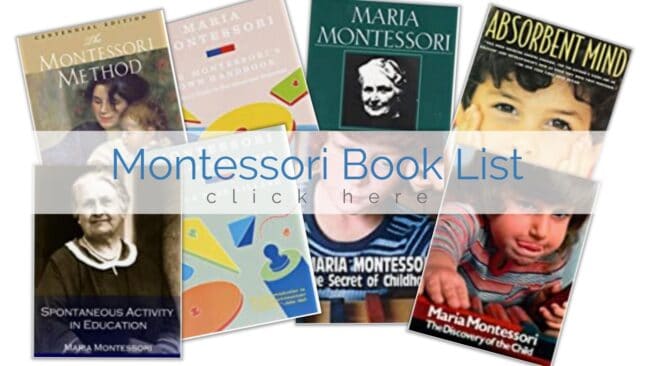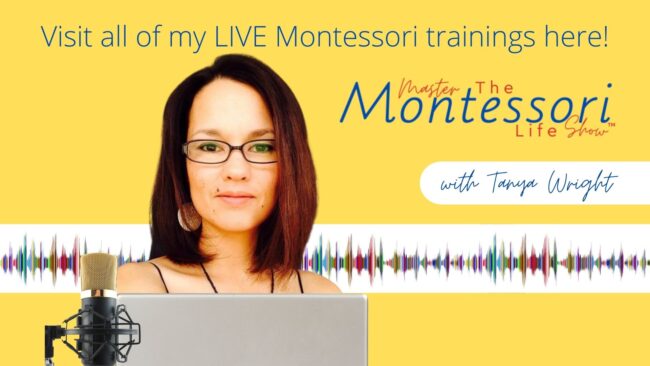 You May Also Benefit from these Important Montessori Topics:
As you learn more about Master The Montessori Life, you will realize just how much I strive to make your life easier.
I also seek to equip you, to inform you and to give you made-for-you options so you can keep moving forward on your Montessori journey without any speed bumps.