Even though the subject of discipline, including Montessori discipline, can be a touchy one, it is necessary to discuss it.
In this post, we'll delve a little deeper into the extremely important topic of instilling self-control in Montessori.
However, I would like to remind you that this is Part 2, and that you will need to return to Part 1 and complete two tasks.
These are the two things:
Check out the training video (it is about 20 minutes long).
Take a look at Part 1 of this blog post (it is not labeled as Part 1, but you can see this is Part 2).
Once you have completed these two tasks, return to this Part 2 post and thoroughly read it through to the end.
Because these posts build on one another, it is recommended that you watch the video training and read Part 1 of this blog post first before continuing.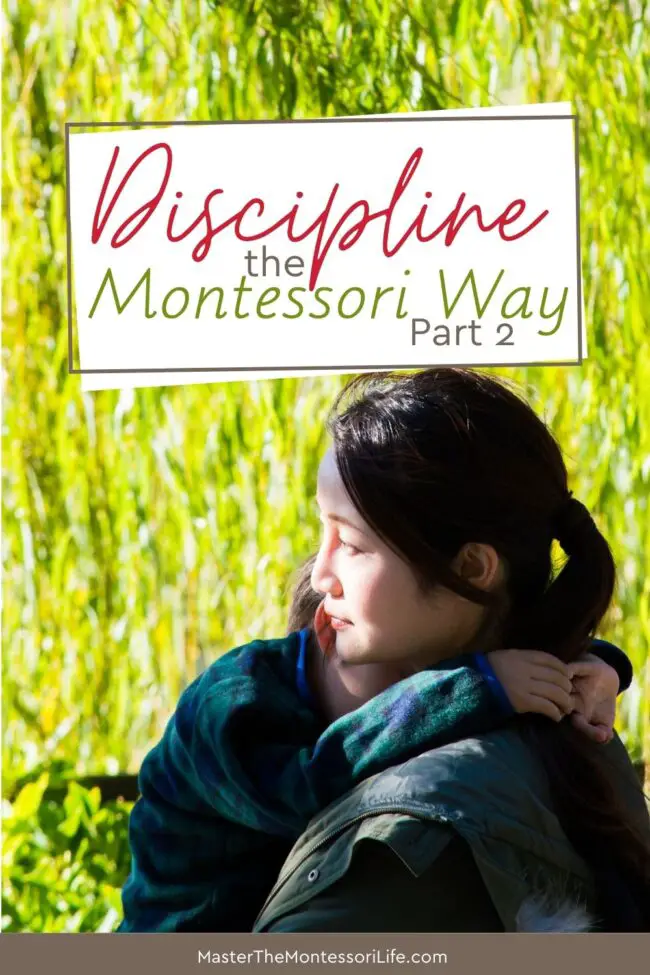 3 Ways to do Discipline the Montessori Way
Episode 27 of our LIVE training was a treasure on The Montessori approach to discipline that you won't want to miss!
If you have been wanting to learn more about what discipline the Montessori way looks like and what it means, but don't know where to start, you will definitely want to watch the live training.
WATCH Episode 27: Discipline the Montessori way HERE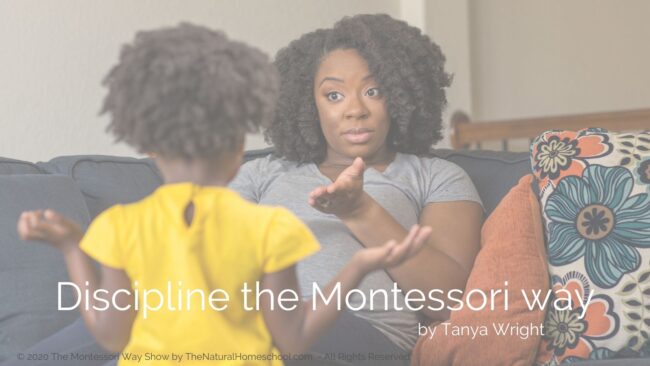 Children Learn through Positive Discipline
Never forget that when it comes to disciplining your children in a Montessori environment the right way, there are a number of considerations to take into account.
In Part 1, I cover three very important topics during the live training session; however, I'll go into greater detail about one of them in this email.
One of the things that you should look into and consider when it comes to Montessori-style discipline is the concept of natural consequences, which is how children experience them when they do something wrong.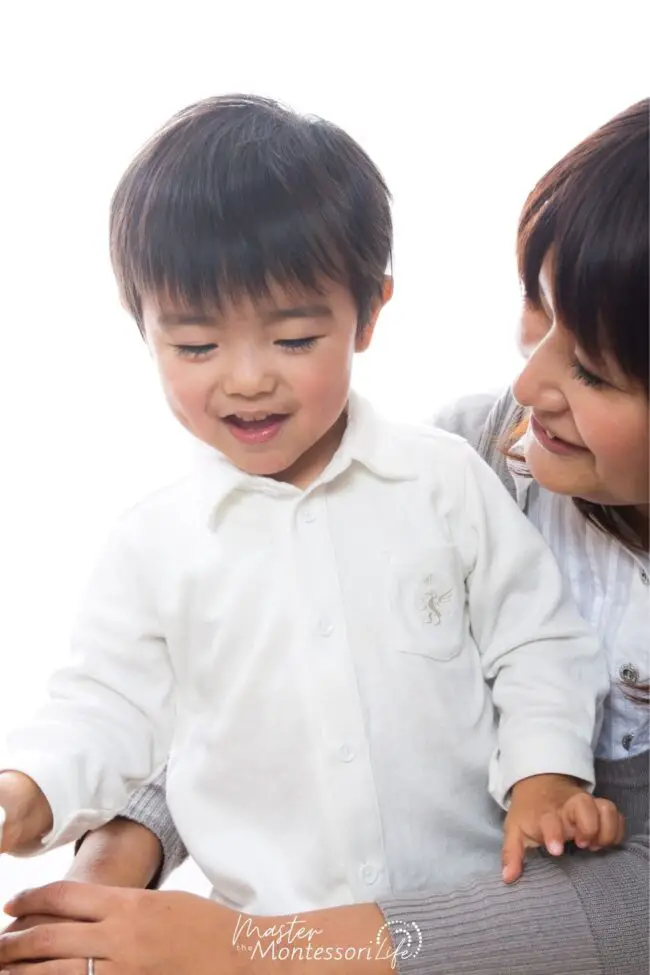 The fact that you BELIEVE you know what it is doesn't mean that you are correct; therefore, you should attend the training, especially because this term does not receive the attention that it deserves.
The ability to use natural consequences to determine discipline will not only aid you in your decision-making, but it will also benefit the children tremendously when it comes to understanding reason, logic, and common sense.
As children experience the natural and logical consequences in life, they will embrace The Montessori perspective more and more.
Help the Child to Experience Discipline the Right Way
As I assist my clients within The Montessori Way Foundations Framework in learning more about this very topic, this is a question that I find to be extremely important:
Why is it so important to concentrate on natural consequences?
The beauty of things is that, within The Montessori Way Foundations Framework, we can develop a plan that is tailored to each individual's needs and circumstances. And I have people from every part of the spectrum in my life. We find a way to make it work for everyone!
But THIS is the question that has everyone's attention… in terms of why we need to elevate the importance of this question in our Montessori discipline plan.
The bottom line is that it doesn't matter how much you think you know about a particular subject matter. Never take anything for granted.
That is why I go into detail about what it is and why it is critical.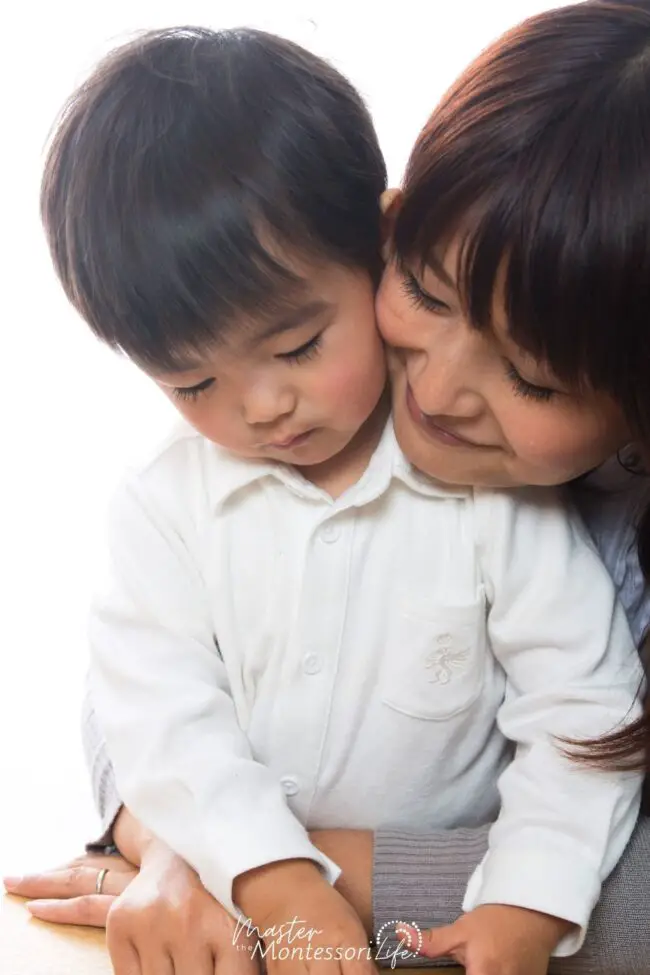 If you have been working with children using The Montessori Method for any length of time, you have almost certainly had to employ some form of discipline at some point.
It's possible that you were required to develop a formalized discipline plan.
Natural consequences are something you should consider incorporating into your discipline plan for the first time. If this is the first time you've considered doing so, you should definitely include it on your list of desired behaviors.
I'd like to elaborate a little more on this particular point because it is extremely important.
You want to pay close attention to the natural consequences of children's actions and behaviors.
Remember two very important things:
1. Don't taint the word "consequence" with a negative paintbrush.
Consequence denotes the result of an action, hence, there are good consequences and bad consequences… and NOT just bad consequences.
Make a series of short lesson plans or discussions to have during your Circle Time about this word to make sure children understand this definition well.
If you are not the parent, you might want to type up a short note to parents with this information so they understand and are on the same page.
Children don't always have to feel bad in the prepared environment when they hear the term "consequence."
2. Define and give examples of the term "natural consequence."
A natural consequence is the reasonable result of a behavior. 
This consequence makes sense, is a natural transition from the action and it directly encourages the good behavior that just happened or discourages the negative behavior that transpired.
In your discussion or lesson plan, make a list of some examples for both negative natural consequences and for positive natural consequences.
Here is one example for each that you are welcome to use:
If I forget to water my plant for several days or weeks… what will happen? The plant will wilt and might even die.
This is a negative natural consequence.
If I thoroughly brush my teeth two or three times a day and avoid sugary sweets… what will happen on my next visit to the dentist? My teeth will most likely have no cavities.
This is a positive natural consequence.
When children do something positive or negative, make an effort in your discipline plan to make all consequences as natural and reasonable as possible.
For example, if my child doesn't clean their messy room when asked, the natural consequence is that they will not be able to go outside to play with their neighbors later that day until their room is clean. 
A consequence that is not natural in this instance is for the child to do extra schoolwork or extra reading, for example.
Does that make sense?
The consequence must be connected and related to the action, whether positive or negative.
Starting, Planning & Teaching Montessori at Home BUNDLE of 3
$17.00
Do you want to start Montessori at home, but don't know where to start? This 30-page digital book is going to send you in the right direction on how to start from step one and give you the guidance you need so that by the end of it, you will look back and you will feel successful and ready for the next step.
Do you want to plan your Montessori at home, but don't know where to start? This 65-page digital book is going to give you the guidance you need to do it right from the beginning. Thereare some tips and trick that man don't know will shortcut their planning by a lot.
Do you want to teach Montessori at home, but don't know where to start? This 34-page digital book is going to show you exactly what you need to set yourself up for success as you venture on this fantastic journey.
EU BUYERS, GO HERE.
Help the Child Develop Grace and Courtesy in The Montessori Classroom
As The Montessori teacher, focus on correct and desirable child's behaviors in your carefully prepared environment.
This will help the child learn empathy, to be caring, to think about others, etc.
What about you?
What discipline points are you wanting to focus on the Maria Montessori way?
You might also like: