Do you have family chores at home? What about individual ones for each child to do? Do you have several family members that have daily responsibilities in your home? Whether you have older kids or younger ones, we will be discussing what you can do to make chores easier and more doable.
---
In case you are doing Montessori homeschooling or sending your children to a Montessori school, then you are probably aware that the Montessori Practical Life curriculum is divided into six categories.
They learn a variety of life skills, such as how to take care of oneself, others, and the environment, among other things.
The bottom line is that children perform chores for a variety of reasons, besides the grace and courtesy of caring for the environment that they live in.
Younger kids learn to take on responsibilities, to be self-sufficient, and to work together.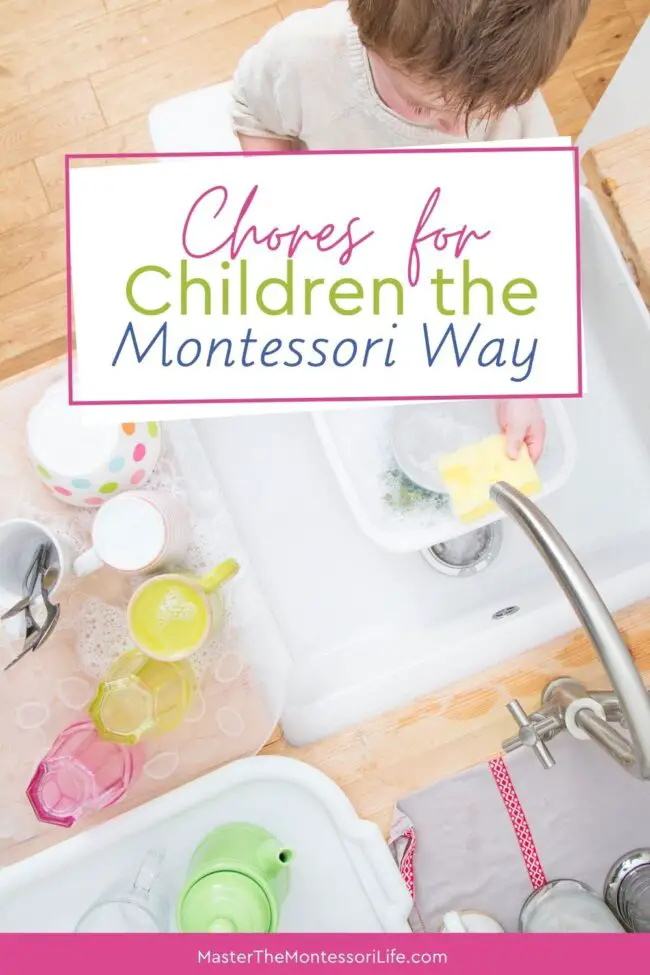 If you want to learn how to become a centered, organized Montessori Guide, how to nurture happy, normalized children, and how to create smooth, successful Montessori days, you've come to the right place.
In the comments section, please tell me what you know about this topic, what you've tried that worked, and anything that didn't work, as well as any questions you have as we get started with this training. I'll respond to everyone individually.
Do you have responsibilities at home with your young children? Also, do you have any ideas for individual household chores for each child?
Do you have a large number of family members who are responsible for daily tasks around the house?
Whether you have older children or younger children, we will discuss what you can do to make chores easier and more manageable for everyone involved.
Watch & Listen to the Episode Here:
As you watch or listen to this training, know that you will be able to get more information than what is included in this blog post.
However, I really want to encourage you to take the time to watch or listen and take notes.
Importantly, this will be helpful to you now and in the future.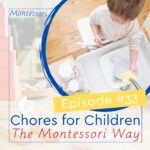 #1 Make the nomenclature visual
You will ensure that the children understand the terms that will be used. These are the terms in the chore list or chart that you will be creating.
They must understand what they are talking about (define the terms). Also, the procedure for each item that pertain to household tasks.
Plan for the Practical Life Montessori activities that you want children to become proficient and independent in. You will ensure that they can easily decipher what those activities are, regardless of their age.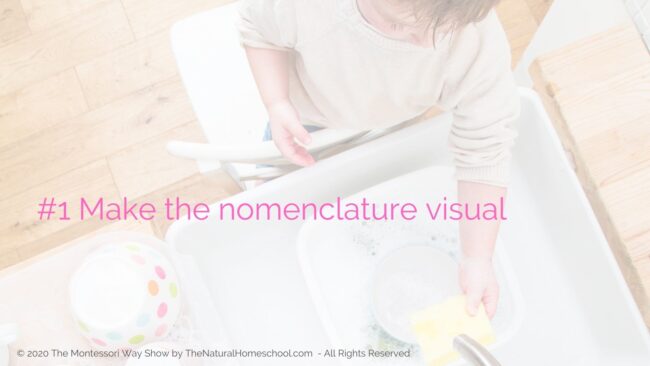 There are a plethora of free printable chore charts available online. They can teach children everyday activities and Practical Life exercises.
A spreadsheet is one type. There are many more that you can use in the Montessori classroom and at home.
However, I would like to concentrate on the visual aspect of these chore charts to teach kids.
If children can see them, they will be able to figure out what their responsibilities are. This is even if they do not yet know how to read.
"The environment must be rich in motives which lend interest to activity and invite the child to conduct his own experiences."

MARIA MONTESSORI
You can laminate them and then use dry erase markers to mark them as complete when you are finished.
Alternatively, chore cards can be used in place of charts when it comes to Practical Life activities.
It is highly recommended that you make it as visually appealing as possible. This is especially for the younger children, regardless of which method you choose to use.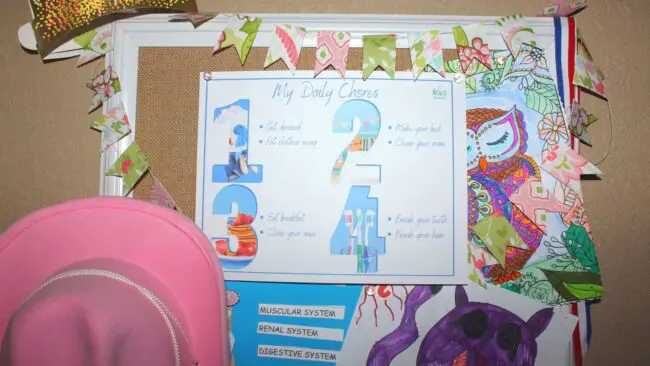 #2 Make chores age appropriate
Making certain that the children are assigned chores that are appropriate for their ages is critical to their success.
Pay attention that is follows in line with the child development protocols.
For example, if you are going to give the child the chore to set the table, you will want to make sure that they have control of movement before handling your mother's antique china.
"Never help a child with a task at which he feels he can succeed."

maria montessori
You can have a successful chore system that includes a single chore chart that can be used by multiple children.
Consider the possibility of having older children (siblings) or another family member assist the younger ones on a rotating basis.
"Helping" in this case refers to observing rather than doing things for them.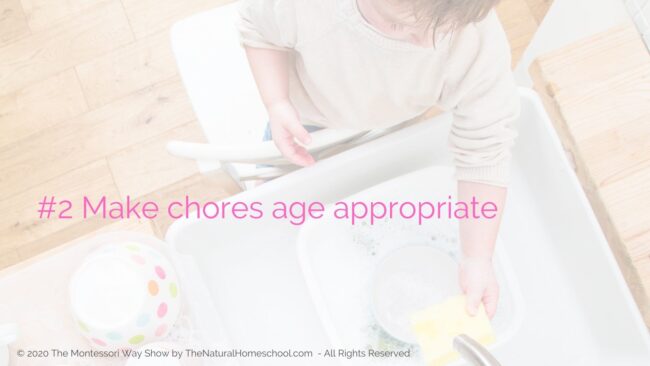 Demonstrating is acceptable at first, but the goal is to make these chores age appropriate so that the child can complete them on his or her own.
In addition, you can make them a collaborative activity.
If the older child is washing the dishes, the toddler can help load them into the dishwasher, for example.
Alternatively, the older child can dry the dishes while the younger child puts them away (or the other way around if the younger child is unable to reach certain cabinets).
#3 Practice one chore until mastery
Now that we have talked about several options for chore charts for kids to help around the home or to learn to care for themselves, let's make sure that we do it at the right rate.
This will seem to be counterproductive at first because it will take long, but let me give you more insight on this.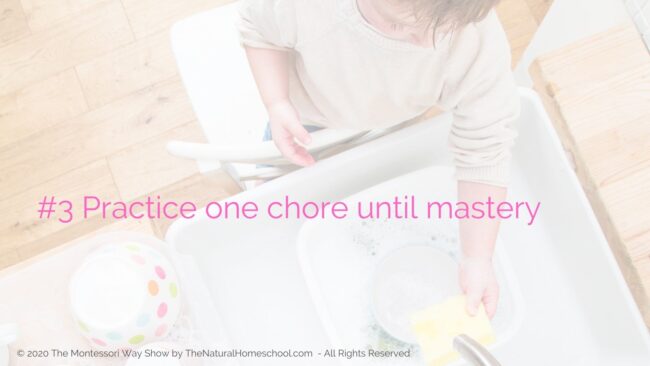 For one, if you add too many chores at once, the child won't gain mastery and you will need to repeat the steps and demonstrate a lot more.
There are just too many steps for a little one to remember!
It is best to focus on one chore at a time until the child masters it or is pretty close to it.
Focusing on one at a time will also help the child with practicing and refining fine motor skills without tiring them.
"It is true that we cannot make a genius. We can only give to teach child the chance to fulfill his potential possibilities."

maria montessori
Key Takeaways for Age Appropriate Chores
I think it is obvious that giving children chores is beneficial.
They instill a positive sense of pride, collaboration and independence, which are all important premises in The Montessori Method.
But as you determine which ones you will begin with, I hope you do consider the three important points that I mentioned above.
They can really make all the difference as children learn and grow!
Montessori Friendly Chores for Children
Like I said at the beginning of the show, I have a FB group for all things Montessori that you are welcome to join. 
It is called The Montessori Way Prep Room.
If you want to join a homeschoohttps://masterthemontessorilife.com/daily-choresl Facebook community, then join The Natural Homeschool Community!
Click HERE or below for the free download!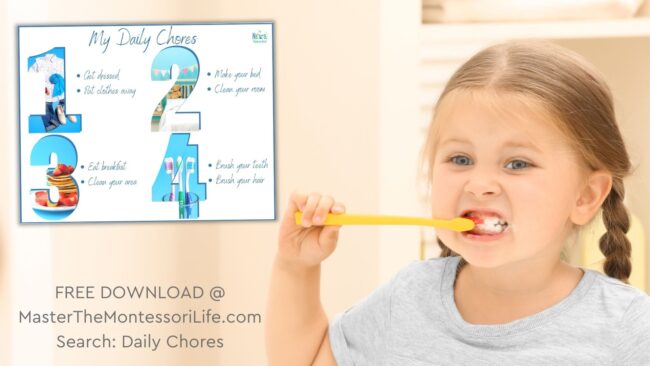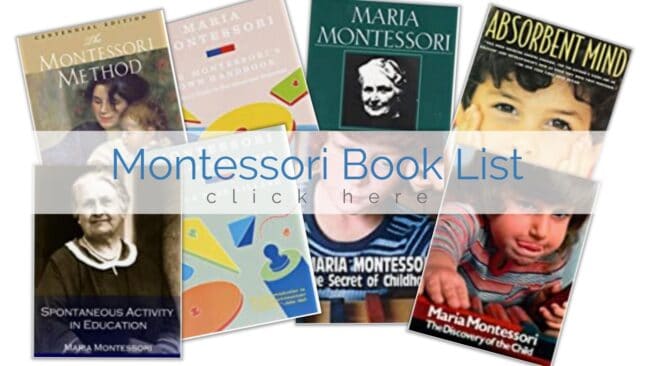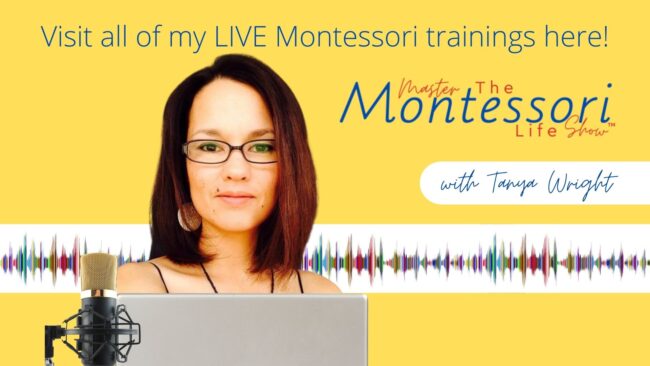 You May Also Benefit from these Important Montessori Topics:
As you learn more about Master The Montessori Life, you will realize just how much I strive to make your life easier.
I also seek to equip you, to inform you and to give you made-for-you options so you can keep moving forward on your Montessori journey without any speed bumps.