You will be amazed at how creative activities for children can be when they learn more using these Montessori 3-part cards, not to mention how their independence will soar!
---
Dr. Montessori believes that having three part cards in the classroom will increase the ability of students to make connections. 
While the process of learning how to use the well-known Montessori 3-part cards may seem daunting to some, it doesn't have to be! 
If you can work with a Montessori environment at home instead of sending your children to a Montessori school, then it is absolutely essential that you learn how to use it correctly. 
Let me take a minute to clarify something:
I have many clients in The Montessori Way Foundations Framework that have heard of 3-part cards before and how they are Montessori friendly.
They had discounted them for several reasons.
One of the reasons is that they didn't think they were that educational or that impactful in child learning.
Another reason is that they didn't know where to get any.
And another reason is simply that they didn't know how to use them or to present the lesson to the child.
So, please, don't discount them. Give them a chance and read more about it here.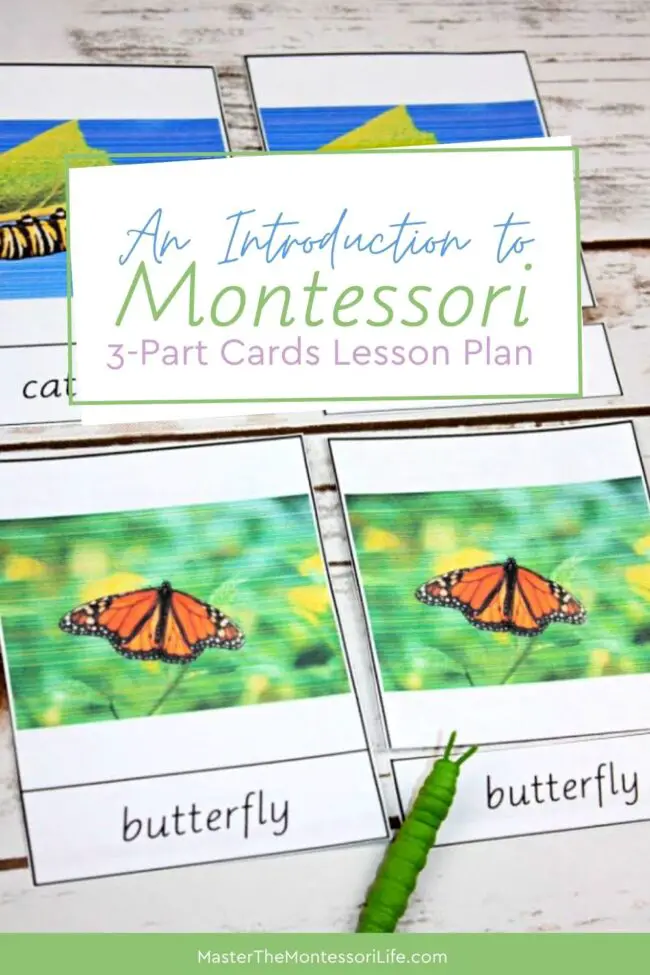 What are Montessori 3-part cards?
Using the Montessori Method's standard 3-part card procedure, begin by having your children perform this activity in your home environment. 
In the future, keep reading in order to learn how to use Montessori 3 Part Cards in accordance with Montessori principles. 
Don't just limit yourself to printable worksheets!
Early childhood needs to be more hands-on than that!
Children learn best when they can handle or manipulate things with their hands.
The benefits of using 3-part cards in a unit study are numerous for your prepared environment.
Maria Montessori contended that these skills are critical for the cognitive and emotional development of children. 
A set that includes three parts is known as a 3-part set, and these can be made up in any way you want. 
All these cards consist of these elements: 
At the bottom of the card there is a picture or image or photo, as well as names of cards (and more) (larger card) 
There must be a picture card with just a picture or image (smaller card).
A card that contains nomenclature (words) only (smallest card).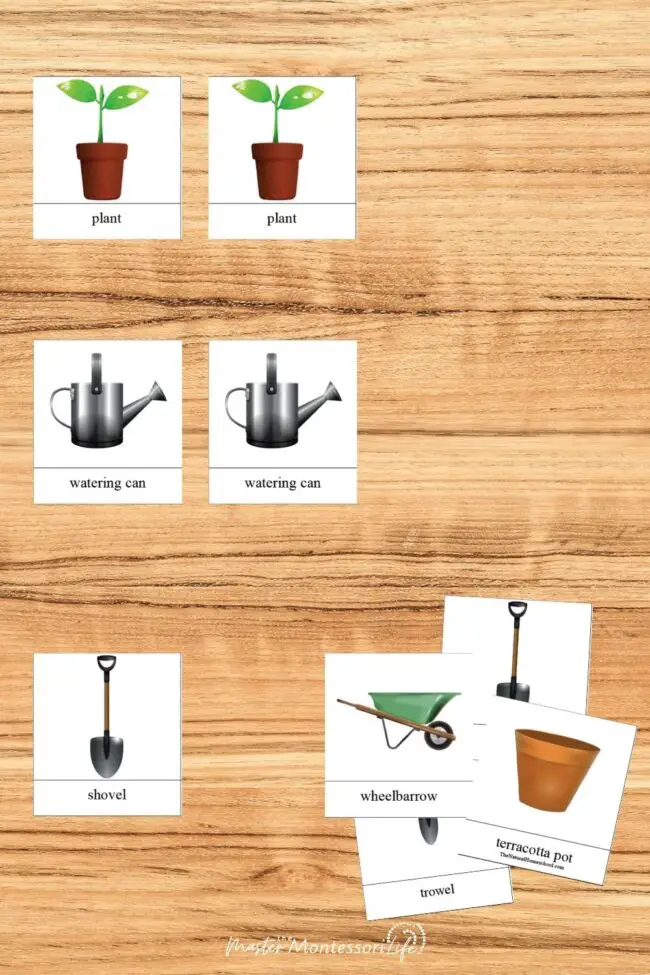 Why you should try 3-part cards
Whether you are getting your 3-part cards from us or not, be sure to get your ideas from our awesome and completely free Montessori curriculum and our fantastic Montessori sensorial album to get ideas on how to use them.
Come back and check often as we are adding more and more every week.
Yes, we love them that much and use them for all subjects and all topics.
Setup:
Download this Montessori 3-part cards template set (below) and print it out TWICE in color.
Cut set #1 with the images and the nomenclature (words) attached.
Cut out set #2 with the image and the nomenclature cards separate so you have a total of 3 parts.
Optional: For durability, be sure to try and laminate the cards because they can be used over and over.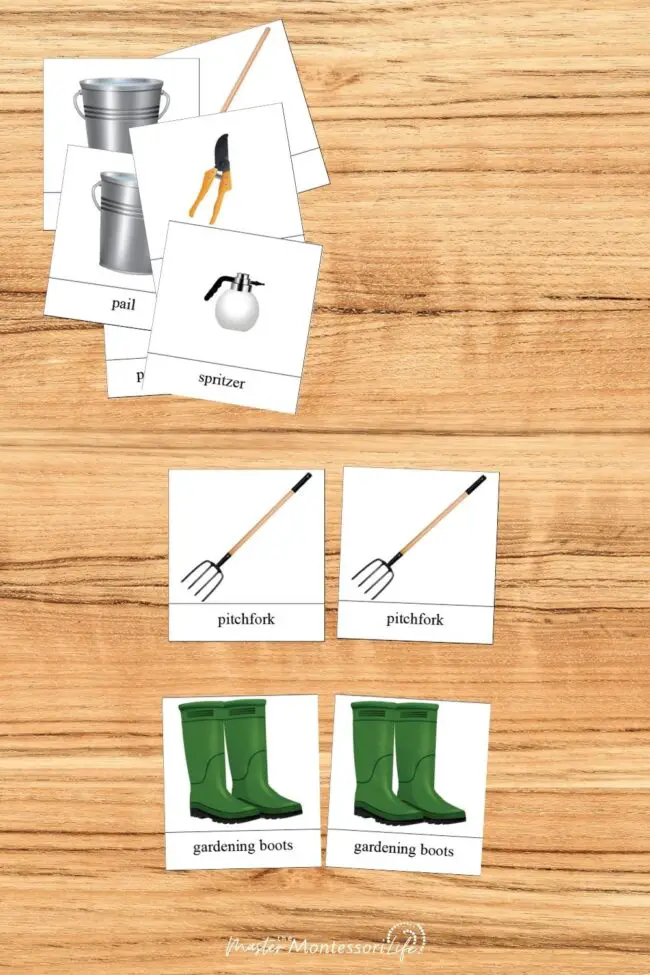 Will Montessori 3-part cards work for you?
You can use these Montessori 3-part cards for kids anytime because they cover all topics under the sun. 
You will be amazed at how creative activities for children can be when they learn more using these cards, not to mention how their independence will soar!
These cool activities for kids can be used in other ways, but I like to introduce a few Botany, Practical Life or Geography topics at a time so we can read on them and have discussions about them. 
We also like Montessori education hands-on activities for each and every subject that you can imagine.
This is the easiest way to bring active learning to life in Your Montessori classroom!
And don't forget that once you start using Montessori 3-Part Cards, you will collect quite the collection (trust me, they're absolutely awesome and addictive).
It is smart to learn how to store them in an orderly fashion as well so you don't go crazy when the cards get all mixed up.