It's about the Montessori way of multi-aged grouping and some of the many benefits of it. Research supports Montessori.
---
Today, we're going to talk about the Montessori method of multi-age groups.
And we'll discuss some of the advantages of doing things this way. Research Supports The Montessori Method.
Children are divided into groups based on their age range, which is typically between 2 and 4 years.
This is known as mixed-age grouping.
Its purpose is to maximize the educational potential of children.
This is because there are numerous benefits to doing so.
Particularly in the Montessori educational program, and it is intended to do so.
But it goes beyond Montessori research.
Multi-age groupings are actually supported by "regular" research.
This is the place for you, if you are looking to become a centered and organized Montessori Guide while also nurturing happy and normalized children and creating smooth and successful Montessori days.
In the comments section, please tell me what you know about this topic.
Share what you've tried that worked, and anything that didn't work.
Ask any questions you have as we get started with this training.
I'll respond to everyone individually.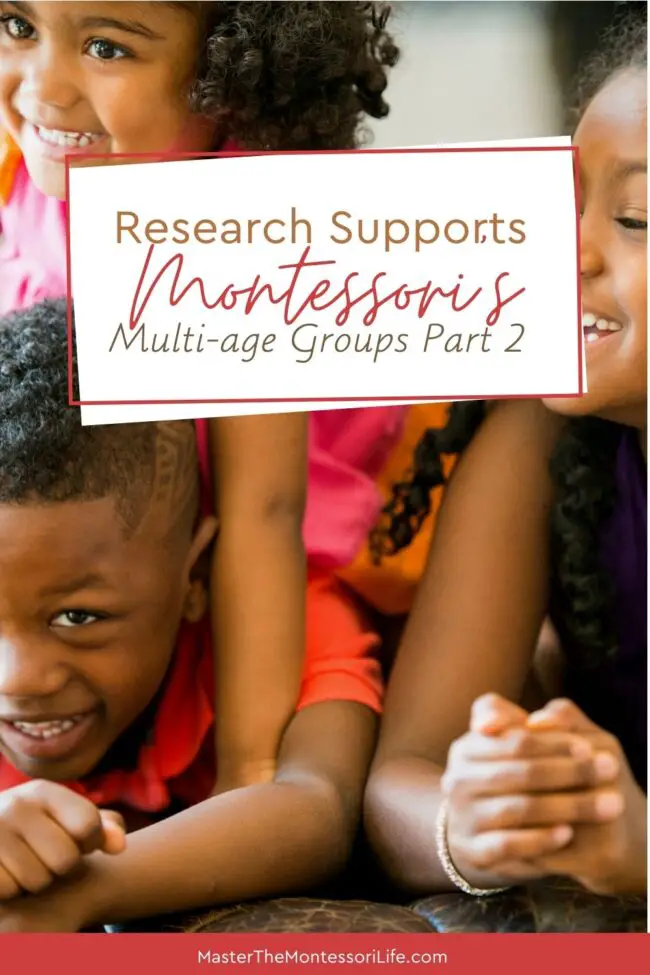 Watch & Listen to the Episode Here:
As you watch or listen to this training, know that you will be able to get more information than what is included in this blog post.
However, I really want to encourage you to take the time to watch or listen and take notes.
Importantly, this will be helpful to you now and in the future.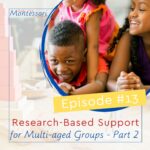 #1 Children are not labeled according to their ability.
They will be introduced to, practice with, and eventually master the material over a three- or four-year period.
In class, they are not graded or divided into groups based on their speed (slow, medium, or fast).
Isn't it true that it relieves a great deal of pressure off of you (the Montessori teacher) and the children?
The Montessori homeschool curriculum is free of pressure and stress, which will delight you as a homeschooling mom.
This is a priceless treasure to possess, and it should be valued and praised accordingly.
It will make it much easier for you to teach Montessori in the future.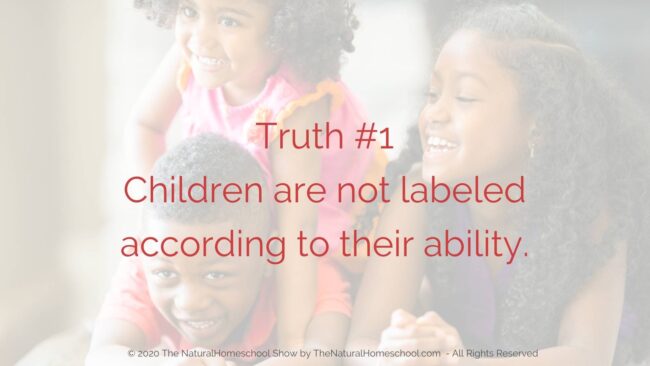 Important Truths
Days spent at home with the children are now enjoyable.
The lesson plans are more relaxed when doing Montessori at home with children.
Imagine growing up in a beautiful and loving learning environment where children can be themselves, pursue their passions, and learn at their own pace. This is what it is like to be a child today.
After all, if children grow up in a Montessori setting during their early childhood years (ages 3, 4, 5, and 6), they will be well-positioned for success in later life.
One of the most effective ways for children to learn is to discover the beautiful flow of discovering new learning experiences.
#2 Children learn at their own rate, with no fear of retention.
Children are retained in traditional classrooms for a specific reason.
This is if they have not mastered the content by the end of the school year, as is customary.
As a result of being in mixed-age classrooms, children have more time to master content, and their fear of being retained in school is diminished.
Children who are not able to cover the material in one year must be separated or retained in traditional schools when they are working with special needs children. In traditional schools, working with special needs children is a difficult decision.
Because the school year is only nine months long, students have even less time to become acquainted with, practice, and master the subject matter.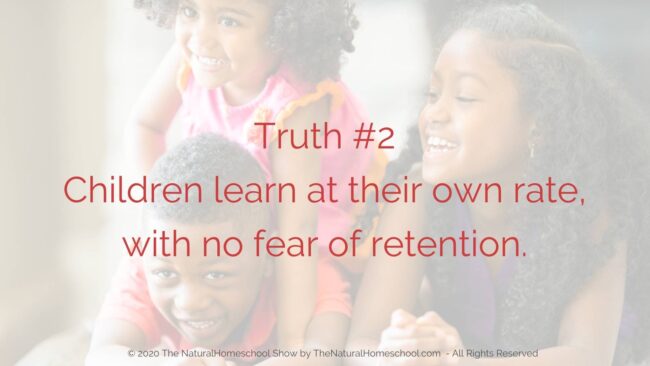 Important Notes
And if you are working with gifted children in traditional schools, you are also concerned about whether or not children who require more advanced material or who learn at a faster pace will be retained.
It is a different type of retention.
They are in the grade level that is appropriate for their age, but their minds are more developed.
Traditional education confines them to a classroom with material that is preventing them from progressing.
Dr. Maria Montessori never intended for her method to have such an adverse effect on children.
Visualize yourself growing up in a beautiful and loving learning environment where children are free to be themselves.
Let them pursue their interests, and learn at their own pace, no matter how slow or advanced that may be.
What a wonderful thought for the older child as well as young children!
#3 Children develop a sense of family with their classmates.
Pay extra attention to this point.
Is it more effective for Montessori students to learn when they are comfortable or when they are stressed?
Do they learn more effectively when they are surrounded by familiar faces or by strangers?
Knowing the Montessori Guide and the children in the environment for many years will alleviate a great deal of the stress that children may experience when entering a new environment.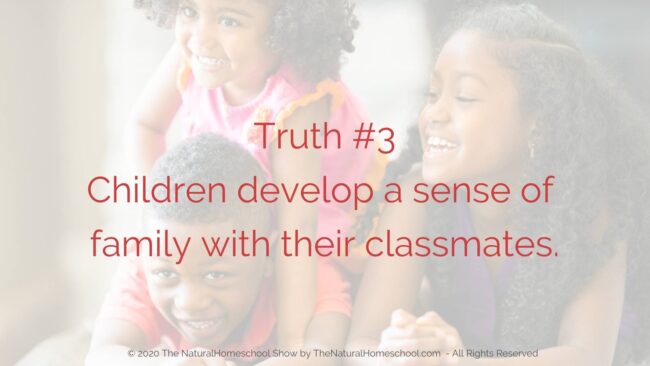 Research Supports Montessori
It takes a significant amount of time and effort to work through the process of instilling a new routine, learning the rules, procedures, and class order, among other things.
Not to mention figuring out the personalities of the teacher and each and every one of the students!
Being able to familiarize yourself with one environment and one group is a "one and done" for them.
It helps SO much to return in subsequent years without that stressor and that worry of trying to fit in.
The fact that the children are part of the family makes this point much easier to implement in The Montessori homeschool daily schedule, as wonderful as it can be in a Montessori school.
Imagine growing up in a beautiful and loving learning environment where children can be themselves, pursue their passions, and learn at their own pace… a place where everyone can feel like they are part of the same family!
In Conclusion
Firstly, research supports Montessori.
Secondly, the Montessori educational philosophy during the preschool years is precious and partly it is because of the essential multi-age classrooms is applied.
Thirdly, a day in the life of a Montessori inspired environment proves, through research, that children that spend several years together learn better.
Finally, as you set out the Montessori Materials in the environment, you know that it can target several Sensitive Periods and several age groups.
This is the way Dr. Montessori wanted it… older and younger children working happily and successfully in Montessori classrooms across the world.
Try it!
HERE ARE THE RESOURCES MENTIONED IN THIS EPISODE:
Like I said at the beginning of the show, I have a FB group for all things Montessori that you are welcome to join. 
It is called The Montessori Way Prep Room.
If you want to join a homeschool Facebook community, then join The Natural Homeschool Community!
Books on multi-aged grouping:  https://bit.ly/MulitAgeGroupings