In this post, we will be discussing why you should have a Montessori Curriculum resources list with lesson plans, ideas and more!
---
Are you wanting to do Montessori, but aren't sure what Montessori Curriculum to follow or implement?
Are you not sure if you actually need a Montessori Curriculum, but acknowledge that getting some guidance with ideas and inspiration would help you a lot?
No worries. I have been there!
In this post, we will be discussing why you should have a Montessori Curriculum resources list with lesson plans, ideas and more!
They are high quality and will help you more than you know!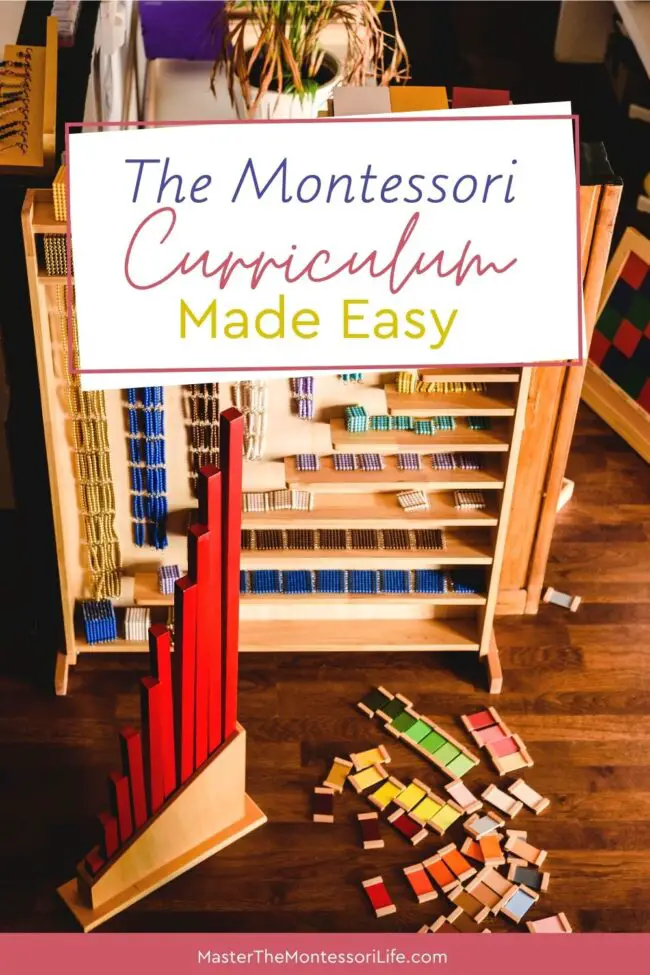 Watch & Listen to the Episode Here:
As you watch or listen to this training, know that you will be able to get more information than what is included in this blog post.
However, I really want to encourage you to take the time to watch or listen and take notes.
Importantly, this will be helpful to you now and in the future.
Why you should have on your Montessori Curriculum resources list
You are here because you love this method of education.
Let's do it right and as targeted on your main goal, which is for children to learn.
As Montessori teachers (or Montessori parents), you want to be smart about your time and your planning. 
You want to be organized and let your days run smoothly because you are prepared.
You should have a list like this put together because it will keep you:
with a great substitute material when you're in a bind
Having this list in your hands can make all the difference between feeling lost and behind and feeling ready and organized.
What to have on your Montessori Curriculum resources list
There are several ways in which you can put together this list (we will discuss it in a few paragraphs), but for right now, let's discuss what you should have on this list.
You need to make your life easier without compromising quality.
This is very important to keep in mind, especially as you read and write your lessons.
You will find lesson plans on many Montessori materials that follow The Montessori Method in your prepared environment.
This is what you need on Your Montessori Curriculum resources list:
1 A list of the Montessori subjects that you want to incorporate in your Montessori environment
Think about this point very well because, even though you might not implement everything right away, you want to start on your list before you have to cram it all into a short amount of time and compromise quality.
2 A list of main lessons for each of these Montessori subjects
You want variety and not a long list of lessons that are in the same topic of too similar to each other.
This is because, even though lesson until (several lessons on the same topic) are great, for example, parts of a leaf, parts of a flower and parts of a fruit, you don't want to cover too much of one subject (Botany, in this case) and not cover enough or not cover at all in other subjects or topics.
How to get your Montessori Curriculum resources list
There are two ways to get this amazing Montessori education list.
One is for you to take a few days to sit at a computer and browse around the internet to find this great variety of lessons on the variety of subjects that we discussed earlier.
And two, you can get my ready-made list of resources that already have everything you need to do Montessori at home or anywhere you choose to do it.
I am telling you the truth. It is a done-for-you resource that all you have to do is download and open on your computer. 
It is very handy and very affordable that focuses on Montessori principles to apply in The Montessori classroom. 
As you can see, you cannot go wrong with this amazing list!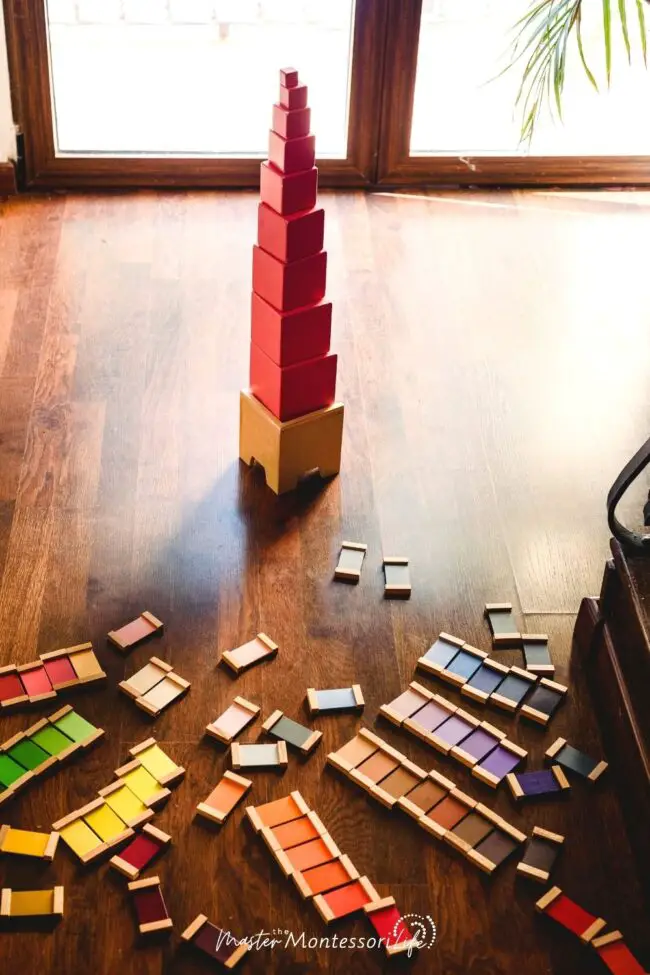 Be Inspired!
This downloadable curriculum that you can get here has an in-depth look at the Montessori curriculum.
There is a lengthy list, which includes all of the subjects taught at the Montessori schools. 
These subjects are: the practical (in everyday situations), the sensory (understanding things by perceiving them), math, language arts, science, culture (history and social studies), and geography. 
Now, allow me to tell you something crucial, so you have a better understanding of how this list functions.
Download the Montessori curriculum open list on your computer so you can use it with the Montessori software. 
With this setting, the lesson titles will appear as clickable links, enabling you to quickly navigate to the lessons.
The titles of the lessons are the only text you will see if you print the list.
As you go through your Montessori curriculum list, you can go down the list to learn how to do the lessons or you can take one lesson from each subject to cover one of each per day or week (or any way your prefer).
Montessori Curriculum Resources List
$7.00
Are you feeling lost, overwhelmed or in need of inspiration often on your Montessori journey? This list of resources is interactive! Open the PDF on your computer and click on the links you need to get the full lesson and ideas. The list is divided by subject, so you can find exactly what you need more easily.
EU BUYERS, GO HERE.
You are going to really enjoy this list of Montessori resources!
Use it for curriculum planning in your Montessori homeschool, daycare or school.
Whichever way you choose to use this Montessori curriculum 3-6 printable, you will definitely find it helpful!
Keep it in your Montessori album, but also on your computer as the links are clickable.
You May Also Benefit from these Important Montessori Topics:
As you learn more about Master The Montessori Life, you will realize just how much I strive to make your life easier.
I also seek to equip you, to inform you and to give you made-for-you options so you can keep moving forward on your Montessori journey without any speed bumps.
Episode 14: 3 Reasons to Love the Montessori Philosophy
Episode 30: What Montessori Schedule is right for you?
Episode 39: What I've learned about being a Montessori parent
How to start Montessori at home
Do you need a Montessori Curriculum Starter Guide?