If you are new to the philosophy, you will fall in love with it and if you are a seasoned Montessorian, it will make you love it even more!
---
There are three reasons to admire the Montessori philosophy, and we'll discuss them in today's post
This includes both the prepared learning environment and in the home environment.
If you are new to the philosophy, you will fall in love with it, and if you are a seasoned Montessorian, you will fall even more in love with it!
This is a must-attend training session! Notes should be taken, especially if you are practicing Montessori at home!
This is the place for you if you are looking to develop yourself into a centered and organized Montessori Guide while also nurturing happy and normalized children and creating smooth and successful Montessori days.
Come learn more about some of the most compelling reasons to adopt this beautiful way of life by diving deeper into some of the most compelling arguments.
It has been a wonderful experience for you and your children.
Let us know what you think after you've read, watched, or listened.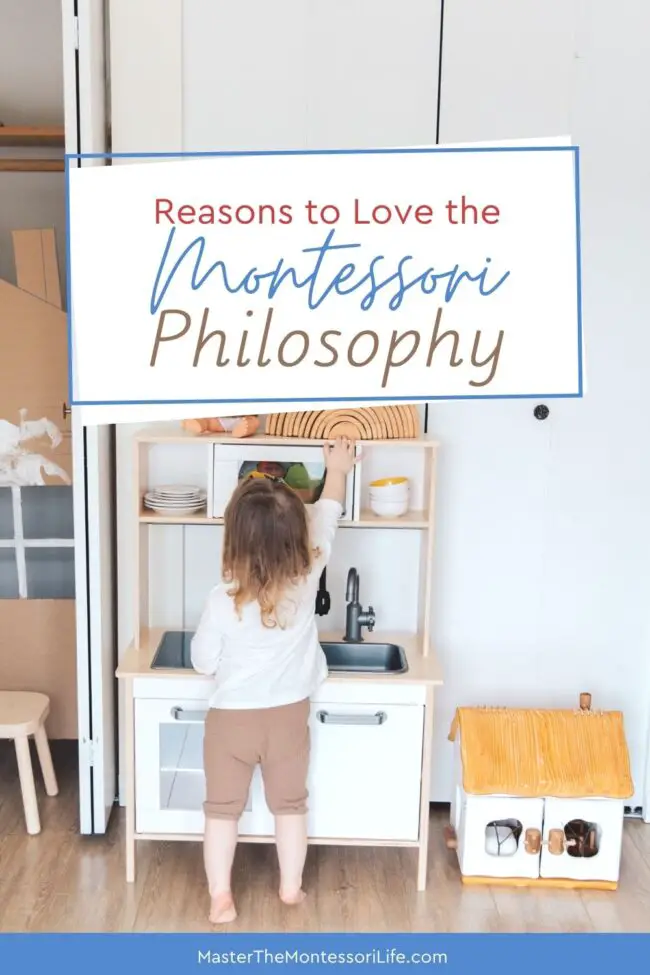 Watch & Listen to the Episode Here:
As you watch or listen to this training, know that you will be able to get more information than what is included in this blog post.
However, I really want to encourage you to take the time to watch or listen and take notes.
Importantly, this will be helpful to you now and in the future.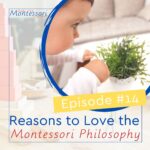 #1 Montessori instills a culture of courtesy, peace and care for others.
This is not only a wonderful and very integral part of child development, but it should be a lifestyle.
It is something that all Montessori classrooms and Montessori schools (and homeschools) should embrace.
And God knows that even though the Montessori educational program came about over 100 years ago, these principles are just as needed today.
Let's teach our young children high quality care and grace for others.
Dr. Maria Montessori truly focused so much on this topic that made it part of her educational philosophy.
Here is a quote by Maria Montessori about how students learn. 
It can be found in her book, The Montessori Method.
This means that we must pay special attention to the social aspect of life and not focus only on academic success.
We want to raise smart children, but equally important is to raise kind and caring individuals.
And it is also about freedom within limits, but that is another topic for another day. 🙂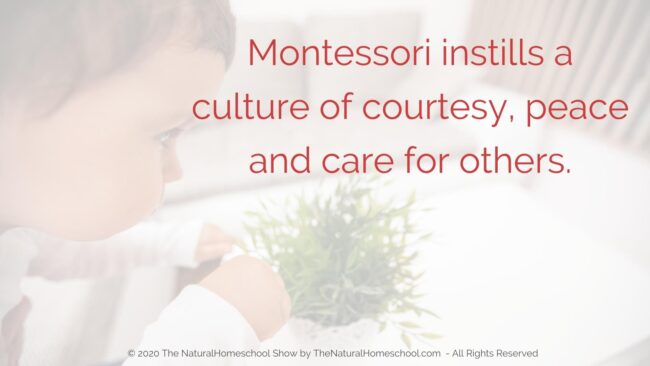 #2 Montessori sows and nurtures a love for independent discovery in learning.
When you see children working independently, you will realize what a priceless treasure you have in your possession!
A great deal about how Montessori observed children and learned how to assist them in succeeding will be taught to you during your professional development training as a Montessori teacher.
She published a slew of books containing her observations and conclusions, not to mention her research methods.
She assisted children in achieving normalcy, strong concentration, and other goals.
It is possible for children who are provided with the opportunity and the tools to transition from dependence to independence!
And one excellent way to expedite this process is to concentrate on Practical Life activities in the Montessori environment.
The Montessori Method is an excellent educational approach in and of itself.
It is written by Maria Montessori in her book, The Absorbent Mind, and can be found here.
This means that we must be careful to not do too much for children, to not intervene too much, to not control too much.
Give the child space to discover, to learn and to decipher on their own by providing child-sized objects to use and manipulate.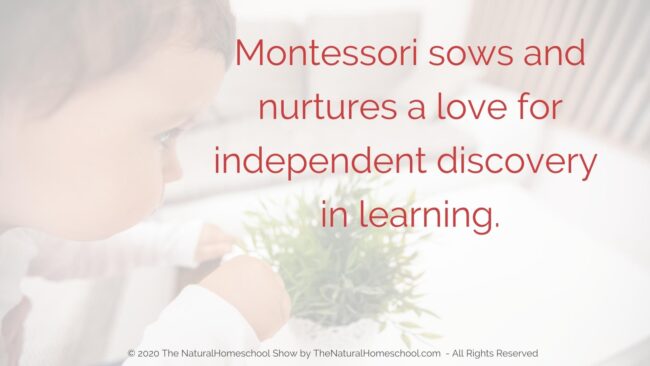 #3 It encourages the working of children of different ages: 0-2, 3-6, 6-9, 9-12, etc.
The Montessori program of education is perfect for homeschooling siblings (if that is what you are doing).
It is also great for those running a daycare with multiple children.
The age grouping strategy is brilliant!
It gives children the opportunity to grow and delve deeper into their learning because they have more time.
Those who have children that would benefit from several years of being exposed to the same materials as opposed to having only 1 school year to complete and master everything.
Also, the younger children in the multiple age classrooms glean from the older children.
And the older children who have mastered the material can teach the younger ones.
This quote by Maria Montessori, found in her book, The Absorbent Mind, is a perfect depiction of this third point in this blog post.
This means that, because children learn in a family and familiar environment, they are more likely to succeed in school.
They learn to care for others by following the lead of others, observing them, and practicing on them.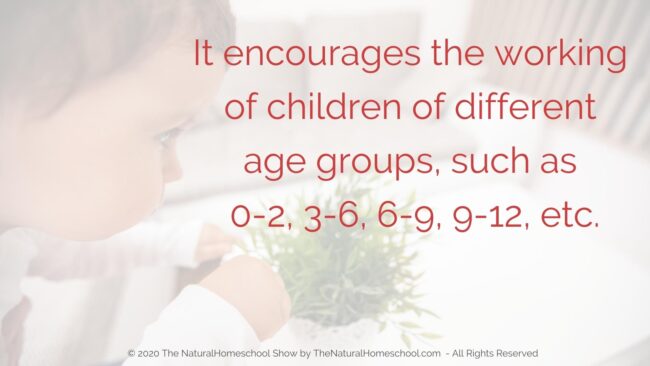 Reasons to Love the Montessori Philosophy
What do you think?
Are you going to take a hard look at these three awesome reasons to love The Montessori philosophy and be sure to apply them to your lifestyle?
Do you agree that these are three great reasons to love Montessori?
What are your reasons to love Montessori?
What about your child's reasons?
Ask them and see what they think!
Share with us in the comments below!
HERE ARE THE RESOURCES MENTIONED IN THIS EPISODE:
Like I said at the beginning of the show, I have a FB group for all things Montessori that you are welcome to join. 
It is called The Montessori Way Prep Room.
If you want to join a homeschool Facebook community, then join The Natural Homeschool Community!
Join this group whether you homeschool only or you also do Montessori in your homeschool.
It supports homeschoolers from all methods of education.
Find them here: 
The Montessori Method

The Secret of Childhood

The Absorbent Mind

The Discovery of the Child

Montessori from the Start: The Child at Home, from Birth

Practical Guide to the Montessori Method at Home: With more