We begin by discussing the concept or idea of peace with Montessori books with concrete examples that children can apply in their own lives.
---
The subject of teaching peace to children is quite broad.
What methods do we use to zero in on what is more tangible and practical?
We begin by discussing the concept or idea of peace, and then we provide concrete examples that children can easily relate to in their own lives.
Peace books for children are fantastic because they take the burden of thinking off our shoulders.
Gathered together in this list of recommended books, we can read one each night before bed.
It can help spark conversations about peace and to help children understand peace more clearly and readily.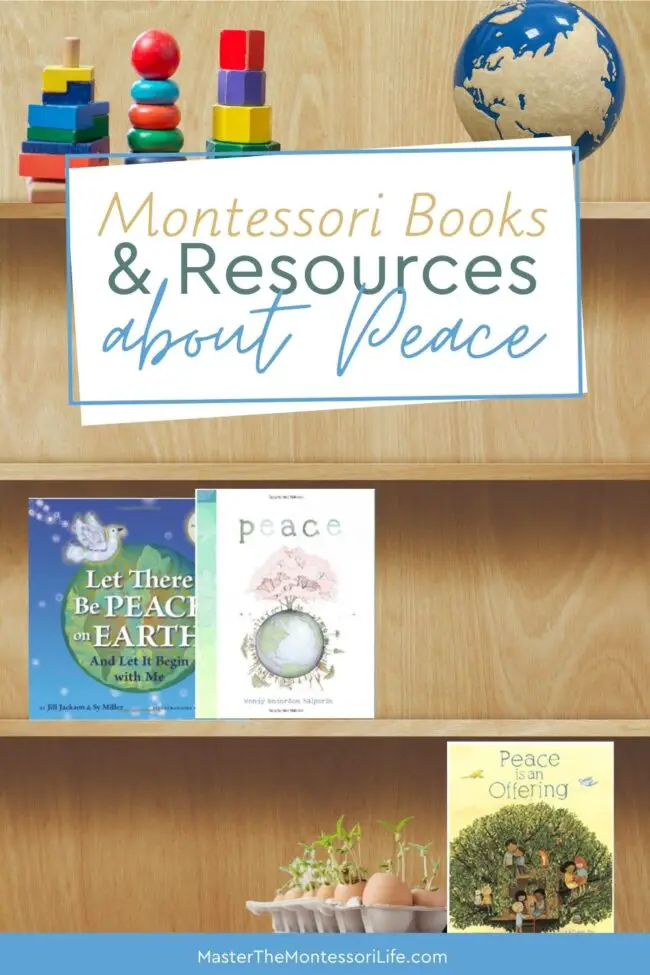 Teach Children about Peace
In our peace conversations with our children, we can come up with a list on how children can promote peace.
They can promote and foster peace in their homes, in their neighborhoods, their circle of friends, city and world!
Isn't that a beautiful thought?
Below, you will find a beautiful and inspirational list of peace books for children that they will love.
I hope you enjoyed them when you read them together.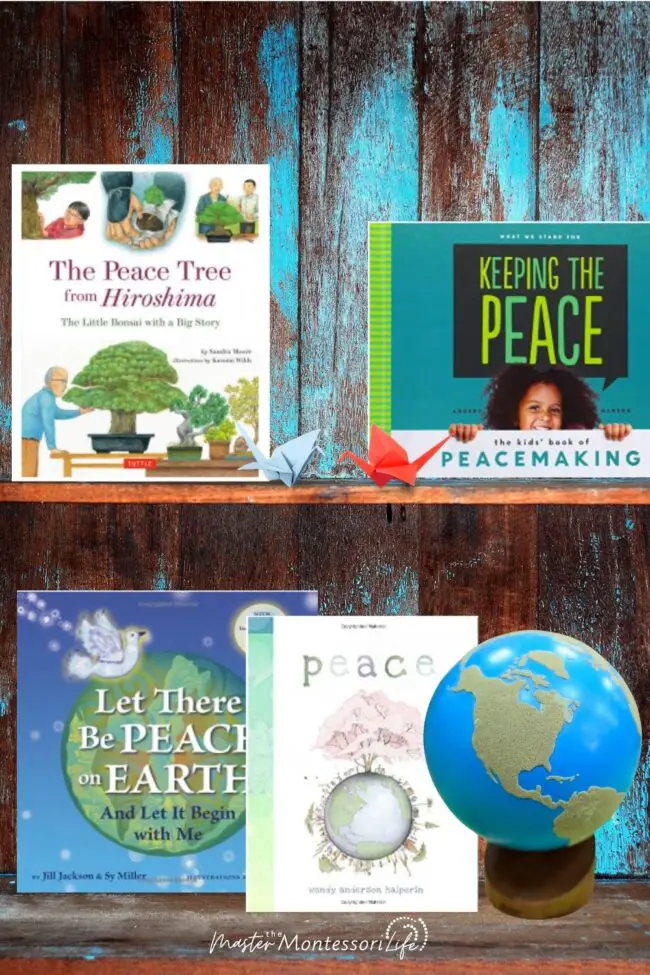 Peace Books for Children
In Montessori schools and in any place that fosters Montessori education (like Montessori at home), we focus on peace and everything that has to do with it.
Why? Because it is a very important skill and character trait to master and share with young children.
Dr. Maria Montessori put a big emphasis in this in both her Grace & Courtesy curriculum as well as the are of discipline the Montessori way.
Every Montessori classroom must have its set of steps or procedures on conflict management.
Let's discuss some Montessori resources that you can use for children to learn about conflict resolution, active listening, problem solving and more!
To find out more about Montessori peace books, simply click on the one that interests you.
The Peace Tree from Hiroshima: The Little Bonsai
Keeping the Peace: The Kids' Book of Peacemaking
Can You Say Peace?
The Peace Book
Saint Francis of Assisi: Messenger of Peace
Amazing Peace: A Christmas Poem
Peace Week in Miss Fox's Class
The Peace Stick
What Does Peace Feel Like?
Peace is an Offering
Peace
The Story of Ferdinand
Jubilee!: One Man's Big, Bold, and Very, Very
Peace, Love & Surf – Kids Coloring Book
Let There Be Peace on Earth: And Let
Peace Education for Children
You might be interested in more peace information and printables that can teach children about peace and how to handle conflict, such as the use of a Peace Table.
Every Montessori teacher and Montessori parent must know how to use one and have one set up in their prepared environment.
The Montessori Method emphasizes instilling these types of activities while the young children still have an absorbent mind to internalize to more easily.
Once they have learned to use these skills and lessons, it will be wonderful to watch them apply them in various conflict situations.
And trust me: children will be confronted with situations in which resolving the conflict with another person the right way will be a life-changing experience.
It's great if you can make this a unit study, not just a touching reading experience.
What do you think?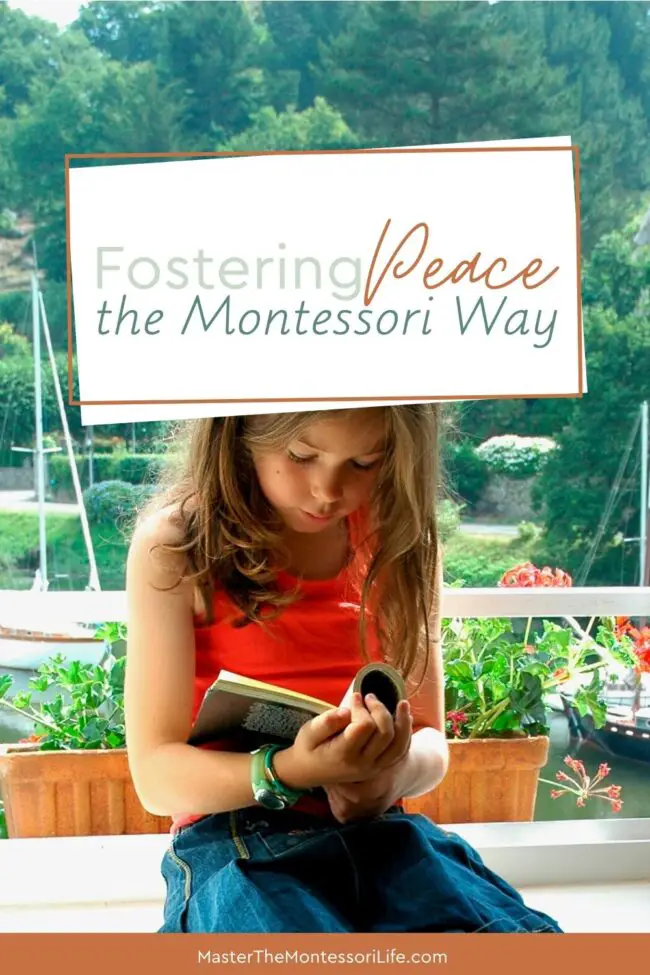 In this post, live training and podcast episode, I am going to give you 3 tips to: teach, model and grow peace in our lives the Montessori way. Click here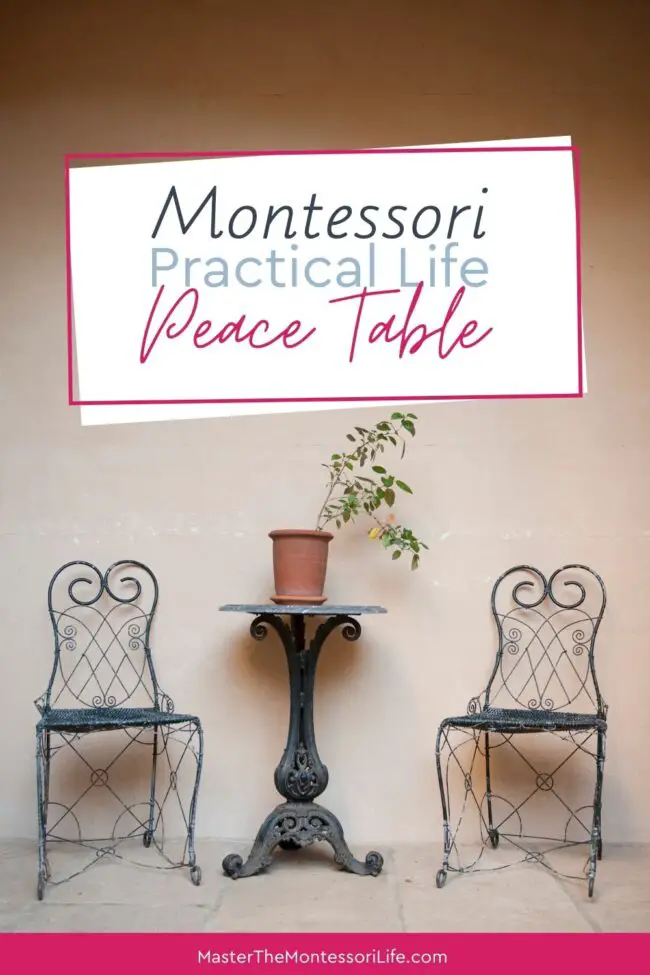 Montessori Practical Life: Peace Table
What is a Montessori Peace Table? What is its purpose? What do you do with it and why is it such a big deal in The Montessori environment? Come and find out here! Read more here…