We all need a little order in our lives, so, in this post, we will discuss a great way for you to stay organized when you're doing Montessori (at home or at school).
---
I recommend that we spend a few minutes brainstorming about ways to create a successful Montessori schedule at home. 
When it comes to home-based Montessori, look for variations from the traditional school setting. 
There are several reasons we are unable to keep up with the stricter Montessori guidelines.
We do, however, prepare a beautifully designed Montessori schedule for home work. 
We have successfully completed the project for the past seven years. 
Our children are happy, no longer fazed by everything, secure in themselves, and extremely intelligent. 
So, let's begin to think about how to create a successful Montessori schedule for the home. 
The difficulty we're currently facing is learning where to start, how to stay organized, and how to keep it going for weeks, months, and even years. 
One of the ways I've found to stay on top of things is through the use of schedules and charts.
I have a plan of action! 
I have a Montessori planner! 
Montessori education and mental well-being are both vital for me, as are my children's education and aptitude.
We all need a little order in our lives, so, in this post, we will discuss a great way for you to stay organized when you're doing Montessori (at home or at school).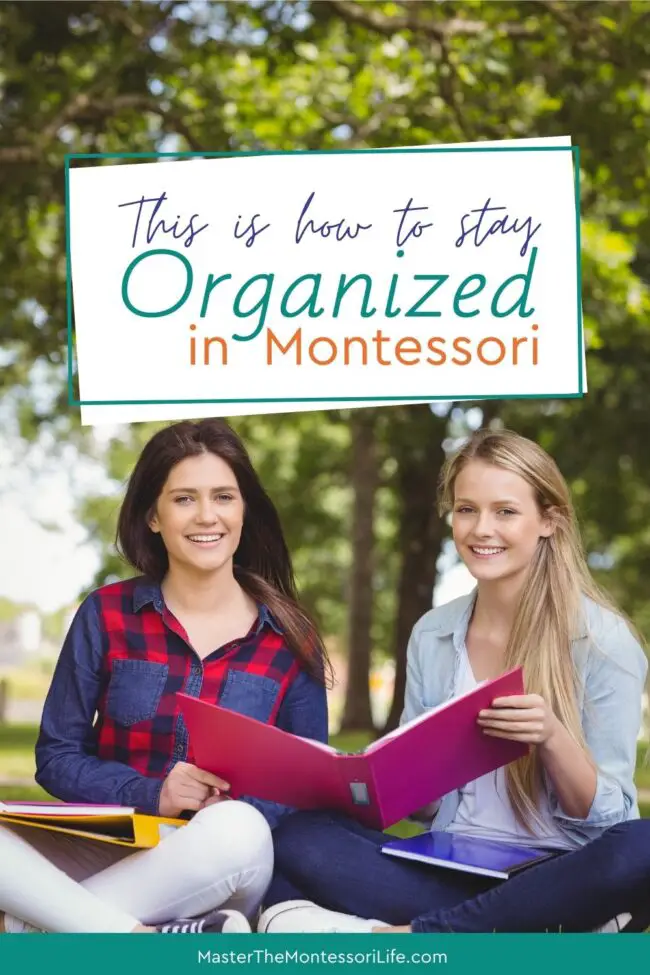 How to Create a Successful Montessori at home Schedule
Do you have everything you need to get started scheduling your Montessori day? 
To help people do their work more efficiently and get things done on time. 
If that's the case, then why are we required to be that organized?
The beauty of the Montessori Method is to sit back and observe. 
To find out the reason, you must read this post!
This is a great idea to use in Montessori schools and every Montessori classroom at home.
You will spend time observing young children instead of lesson planning because of how organized the forma are!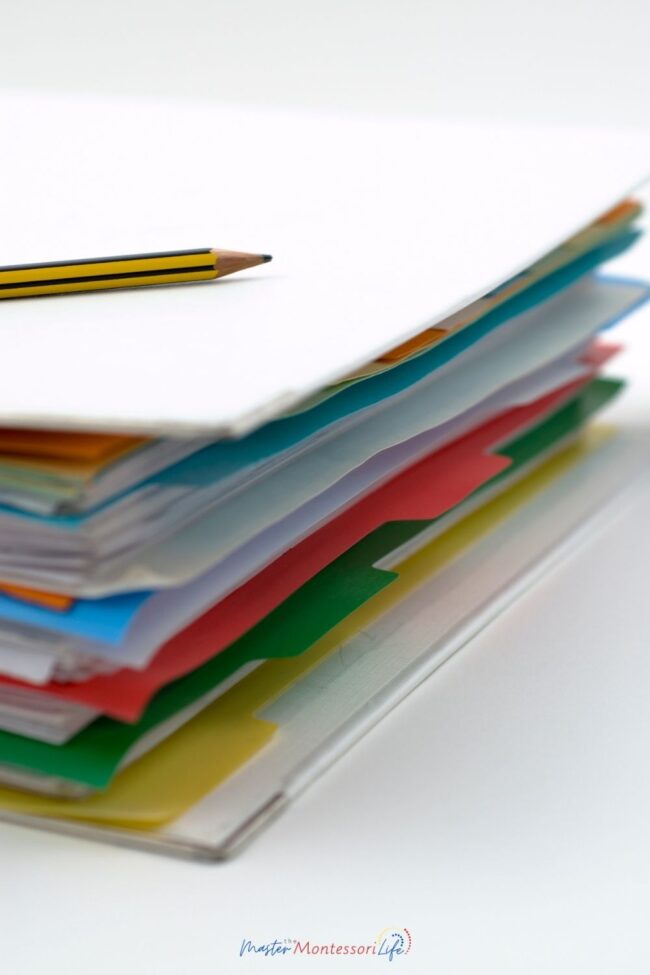 Montessori looks different for everyone
Since Montessori at home must differ based on constraints such as space, varying homeschooling schedules, and the amount of Montessori you actually do, it may also be important to also customize your teaching based on where you live.
To keep everything fresh and new, you will have to set up an enormous room that has an infinite number of shelves for storing and displaying all of the lovely Montessori materials at all times. 
Impressive!  
To know how many Montessori facilities are in a school setting, we need to look at it this way. 
However, we commonly use a small shelf or two while homeschooling and, as a result, our children are able to concentrate better at the dining room table. 
This scenario is a best-case scenario for us, homeschoolers, in our home environment. 
We adjust so that we can love Montessori at home and make it doable. 
Instead of allowing ourselves to get intimidated by how Montessori looks in all of the magnificent and extremely large environments we see, we should make the adjustment that things will be easier for us. 
When creating a chart in the ultimate Montessori Planner, you will want to utilize the section where you can draw a floor plan of your Montessori environment and a shelf layout to get a bird's eye view of what you have available. 
You, the Montessori teacher or Guide, may want to print a copy of this chart and display it, at which point you can print as often as you like and switch your supplies two months at a time. 
Once you have a mental picture of the area, you can start making note of where your projects will be located. 
The last aspect that is important to bear in mind when evaluating whether a curriculum is thorough enough is to have a good understanding of what you are covering with the class. 
When you compare the charts side by side, it will be easier for you to see which seasonal works, rotating works, and complementary topics you're using. 
That is absolutely wonderful because you will tap into the wonderful world of Montessori organization!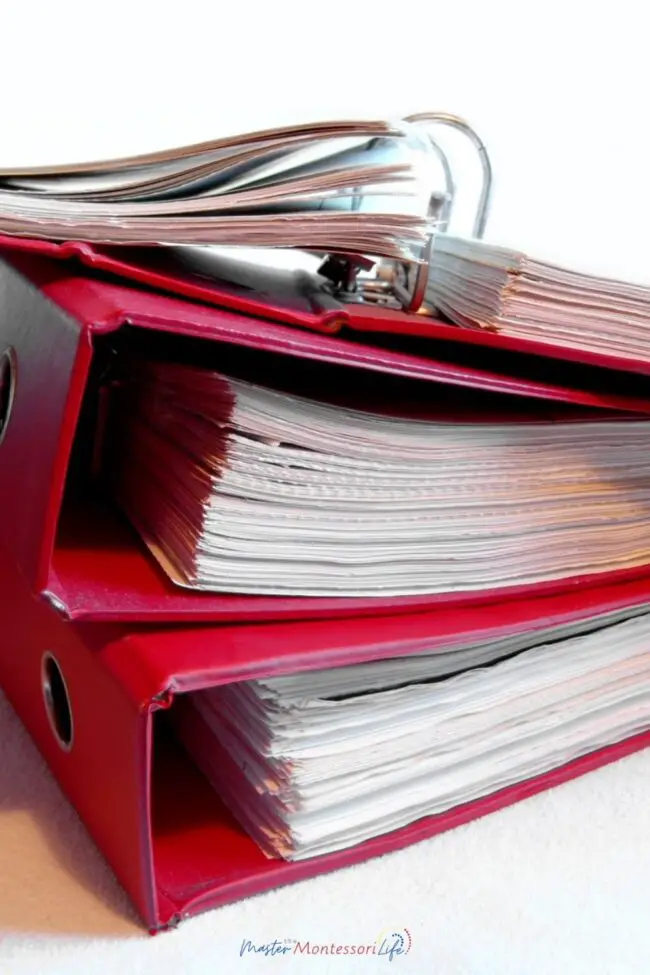 Fit in some specific things in the daily schedule
In the Montessori Planner, we provide several weekly, monthly, and yearly calendars and charts to help parents pick and choose which calendar and chart best suits their needs. 
We prefer to use the weekly calendar/schedule when we work with the Montessori program. 
This is another way to follow the Montessori Method, which is to sit back and let your children use all of the tools and materials you've prepared for them. 
This will help you come to terms with some unpleasant realities and help you build resilience in the face of the unexpected. 
However, if you are doing Montessori at home and you have a limited space or a limited schedule, please don't feel bad! 
You should put your best efforts forward. 
As long as you devote at least one work hour per day to Montessori, it will be fine. 
This will make children more normalized in a shorter amount of time. 
Instead of planning ahead, use the Montessori Planner to record what your children have learned or worked on (later on, you will be able to look back and evaluate). 
Keep detailed notes on how much your subjects enjoy their interests and how far they've progressed on their own terms. 
In case you don't know where to begin, the Montessori Planner also includes a Montessori curriculum list that will help you keep track of the top topics to start working on with your child for each subject. 
This approach will expose your child to different subjects at a quick pace while incorporating them both into daily routine and encouraging additional learning opportunities. 
Simply make as many copies as you need and make a list for each child to keep track and stay on top of things.
Leave other works for weekly, biweekly or monthly schedule
While going about this Montessori at Home business the right way, you must concentrate on your children's Sensitive Periods at the time you conduct your observations. 
Also, I should make a note to ensure to check once in a while, like once a month or so. 
To use the Montessori at Home Planner, we have a very simple chart which describes the sensitive periods, the timetable for each, and the techniques that will help you stay on track in these periods. 
I believe it will prove to be an excellent resource for you. 
As you see your child needs changing, you can go from topic to topic on your topic wheel. 
In this instance, you could assign a few weeks for the lessons to be completed before the child is able to understand them, or you could leave them for a little longer but include an extension for the activities.
My Montessori Planner (50 pages)
$12.99
If you have been feeling overwhelmed with how unorganized you are in your Montessori journey, then this is the perfect Montessori planner for you! With 50 pages full of helpful resources, forms, weekly, monthly and yearly calendars, inspirational qutes by Maria Montessori and more, you will be able to use it in two ways: as a pre-planner or as an after-the-fact organizer to keep your notes and lessons straight.
EU BUYERS, GO HERE.
If you do get this planner, you will find just how amazing your days will be.
This is because you will be more centered and organized!
Resources mentioned in training
Like I said at the beginning of the show, I have a FB group for all things Montessori that you are welcome to join. 
It is called The Montessori Way Prep Room.
If you want to join a homeschool Facebook community, then join The Natural Homeschool Community!
Episode 6: Why Weekly Reflections are Important when Doing Montessori
Episode 9: Montessori Tips for the Stressed Out Montessori Guide
Episode 16: You are the Montessori Guide
Episode 17: Change your thinking as the Montessori Guide
Episode 26: How to judge where you are in your Montessori journey
Episode 30: What Montessori Schedule is right for you?

Acts of Service the Montessori Way

Are you trying to think of Montessori friendly ideas that will get your children into the giving spirit? In this episode, we will be looking at some great acts of service ideas that you can implement anytime, but especially around the holidays.

Practical Life Fine Motor Skills Printable Activity

In this blog post, we'll discuss the importance of fine motor skills and some fun ways to help your child develop them through a Montessori Practical Life activity.

The Role of Montessori Parts of Speech in Language Arts

Montessori Language Arts takes a distinct approach to teaching parts of speech, transforming what could be a mundane subject into an engaging, hands-on learning experience for children.