Read on to get a lovely list of Montessori living books for your library at home or school.
---
If you read any of Maria Montessori's works on reading in general, you will see that she discouraged children from reading fiction at an early age.
Fiction is reserved for children of a more mature age.
She and many of her followers (and I am paraphrasing) believed that young children should be exposed to nonfiction literature as well as some realistic fiction in order to have a strong foundation for learning.
We learn about Montessori from the beginning of the book Montessori from the Start "Have books for children under the age of six that are based on truth rather than fiction available for them.
The small child must first learn about the real world before he or she can enjoy the dream world that adults have built…"
What exactly does this imply?
When it comes to nonfiction novels, they are purely based on reality, whereas facts are based on our actual world.
For example, only genuine photographs should be used in the books' illustrations; no drawings or digitally-created graphics should be included.
Animals do not speak or dress in human fashion, and they do not walk on their two hind feet rather than on all fours.
Read on to get a lovely list of Montessori living books for your library at home or school.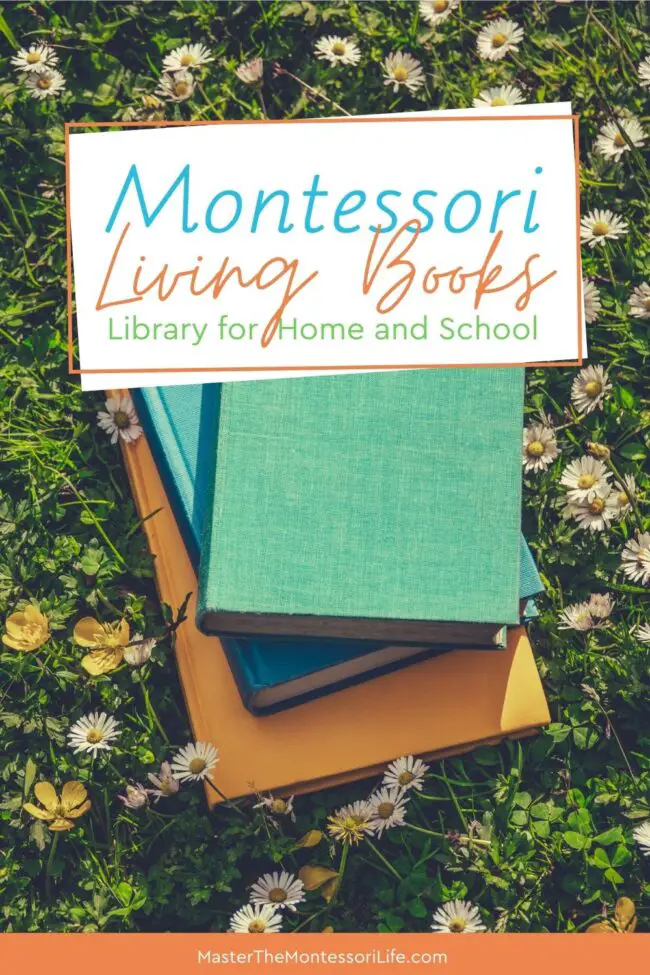 Montessori Library
It's understandable why she recommends this type of approach in light of the particular set of youngsters she worked with throughout her research, and I agree with her on that point.
To be sure, depending on how well instructors follow her instructions, there may be more or fewer fiction novels in the mix, and you know what?
That's okay. That is perfectly OK.
My own children like both fiction and nonfiction, which I personally share with them.
"Living books" are what I call the novels that we read and appreciate on a regular basis and that meet my requirements.
Living books are a lovely thing to have that align with The Montessori Method.
They are more than just a foolish story to amuse oneself.
Living books tend to also be called "twaddle free."
Twaddle means, according to the online dictionary, "trivial or foolish speech or writing; nonsense."
In my opinion, there can be some great books that are considered living books and that could be Montessori-friendly, even though their images are not photographs.
Keep reading and you'll see what I mean.
Montessori Books List
To make it easier, I have divided the list by Montessori inspired subjects.
These are Montessori-friendly living books that we own and love using regularly.
They can be on shelves where you do Montessori at home or at your Montessori school library.
The point is to highlight real life, the beauty of this world and understanding the human perspectives on the beautiful place around us.
Keep in mind children's Sensitive Periods and interests.
That is what Dr. Maria Montessori would suggest.
History and Culture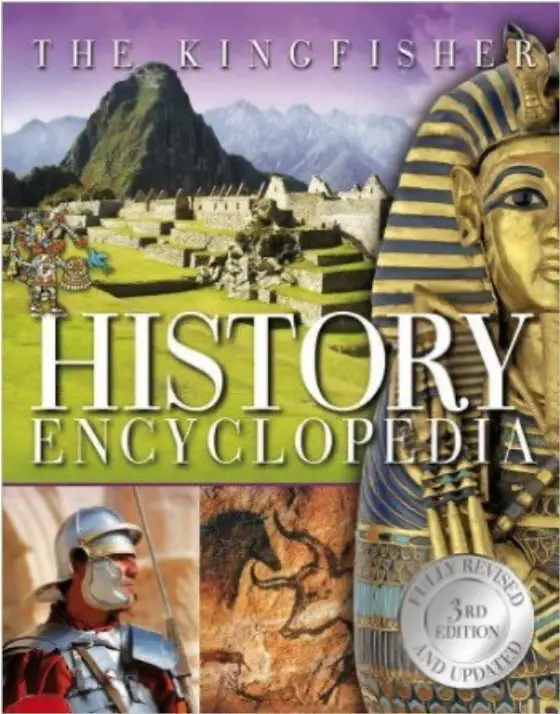 We have used our books in many, many lessons for our geography, history and cultural posts.
You can find one of our favorites HERE. Our favorite lessons are always the geography ones.
The Illustrated History of the World
 and History Encyclopedia
 as well as the Encyclopedia of World History
 are our go-to books lately.
They are all amazing and complement each other in a unique and fantastic way.
It would be hard to pick one over the other! I recommend them all.
For our geography lessons, we always use our Essential World Atlas
 and enjoy completing lessons using our Flags of the World
 book.
The books Children Just Like Me
 and Colors of China (Mexico
, Israel
, France, Australia
, Japan
, Kenya
, Germany, etc) are perfect for cultural studies as well as history and geography.
Fine Arts
Whether you feel that you have a gift for the arts or have knack for music or not at all, it is ok.
You can most definitely teach it to your children and even instill a sense of love for both fine arts.
You can use resources like this post or this post on art and this post and this post for music.
Our two most used books for art are Artists
 and Famous Paintings
.
We learn about artists, their art, their techniques and we even link them to history (time period in which they lived and even historical events that might have influenced their art).
The Story of the Orchestra
 is super fun.
Listen to the CD that is included while reading this book. It is super fun.
We listen to baroque or classical music every single day in our homeschool.
Music does good to our bodies and souls.
We also go a step further… we study composers (famous and a bit obscure) like The Extraordinary Music of Mr. Ives: The True Story of a Famous American Composer.
It is full of historical facts, too! Love it!
Sciences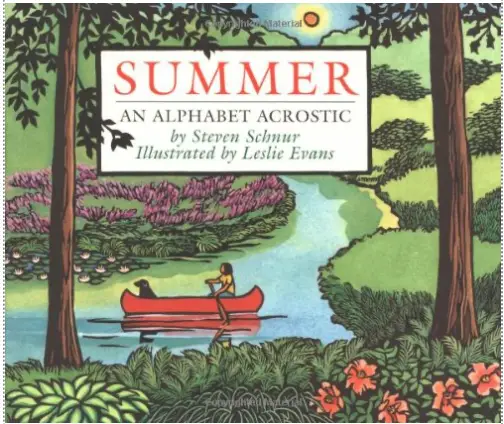 When it comes to astronomy, zoology, botany or anatomy, we love books!
Honestly, though, we love books in general.
Take a look at our favorites.
Look at this Internet-linked Astronomy
 book. Wow.
And this is our favorite: Mini Encyclopedia Set (space, body, animals, birds, insects, oceans).
You have got to check this one out!
The book Footprints in the Snow
 and the collection for each season Spring: An Alphabet Acrostic
 (Summer
, Autumn
, Winter
) are excellent read alouds!
Be sure to check them out.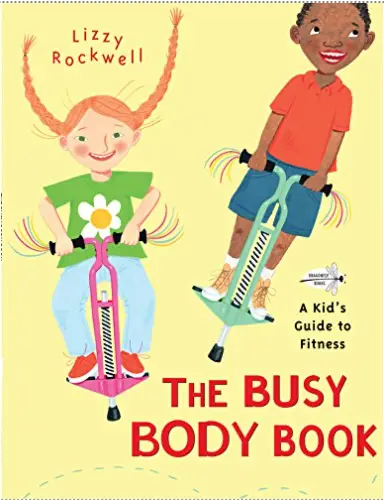 Practical Life is such a fun subject!
Some of the skills we practice daily and help us survive and keep our environment beautiful.
This includes flower arranging, folding clothes, food preparation and hygiene and cleanliness.
Check out our posts here.
We also use books for this.
Look at these books that connect to practical life: The Busy Body Book and Good Enough to Eat for nutrition and exercise. 
The Snowy Day
 and The Carrot Seed
 are great for daily occurrences and fun adventures in other children's lives.
Poetry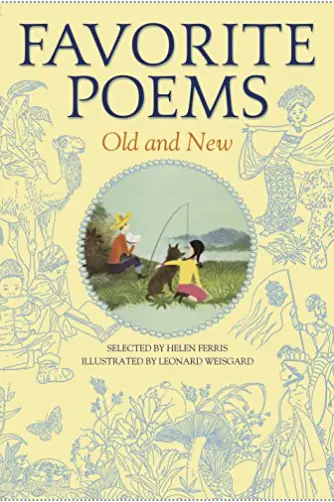 Let's talk about poetry.
How often do you read poetry with or to your children? Do they like it?
I know that poetry is much more than rhyming, but rhyming is also a big part of it and children are drawn to the singy-songy tempo of the written word that rhymes.
For this, there is a fantabulous solution.
Read to them a lot.
I know that the first name that comes to mind is Dr. Seuss, but why not read some books like the Illustrated Book of American Children's Poems
 or the Favorite Poems Old and New
 before bed?
Why not memorize a poem together out of Poetry for Children
 or make some memories talking and acting out some from the Favorite Poems of Childhood
?
Isn't it intriguing and wonderful to see which poems your little ones are drawn to?
Inspirational Books for Children
I decided to not make a very long list this time because I didn't want to overwhelm you with too many titles.
So, take a look at these and start collecting special, non-tattle books for your library.
These books are the kind that children will love to read over and over as years go by.
Here are all of them and some Montessori books for you to grow on Your Montessori journey:
The Kingfisher History Encyclopedia (Kingfisher Encyclopedias)

The Extraordinary Music of Mr. Ives: The True Story of

Summer: An Alphabet Acrostic

The Busy Body Book: A Kid's Guide to Fitness

Favorite Poems Old and New: Selected For Boys and Girls

The Montessori Method

The Secret of Childhood

The Absorbent Mind

The Discovery of the Child

Montessori from the Start: The Child at Home, from Birth

Practical Guide to the Montessori Method at Home: With more

I will be working on a list like this but with board books for Montessori toddlers.
Would you like that?
I know those little absorbent mind would!
You May Also Benefit from these Important Montessori Topics:
As you learn more about Master The Montessori Life, you will realize just how much I strive to make your life easier.
I also seek to equip you, to inform you and to give you made-for-you options so you can keep moving forward on your Montessori journey without any speed bumps.