Do you feel lost when it comes to Montessori materials? Do you have questions as to why they are so different from traditional school materials? Let's discuss that fun topic. Don't miss it!
---
If you are following The Montessori Method, it is wonderful to use Montessori materials.
They are visually appealing, instructive, and long-lasting.
Do you have a hard time figuring out what to do using Montessori materials?
Is it confusing to you as to why they differ so significantly from regular educational materials?
Let's talk about that interesting subject that are so different from your regular traditional school.
If you are looking to become a centered, organized Montessori Guide, nurture happy normalized children and create smooth, successful Montessori days, then you are in the right place!
Let me know in comments what you know about this topic, what you have applied, what you have tried that worked. And let me know what you have tried that didn't work and if you have questions as we get into this training.
When it comes to Montessori materials, they will set themselves apart for their beauty, usability, durability and educational value.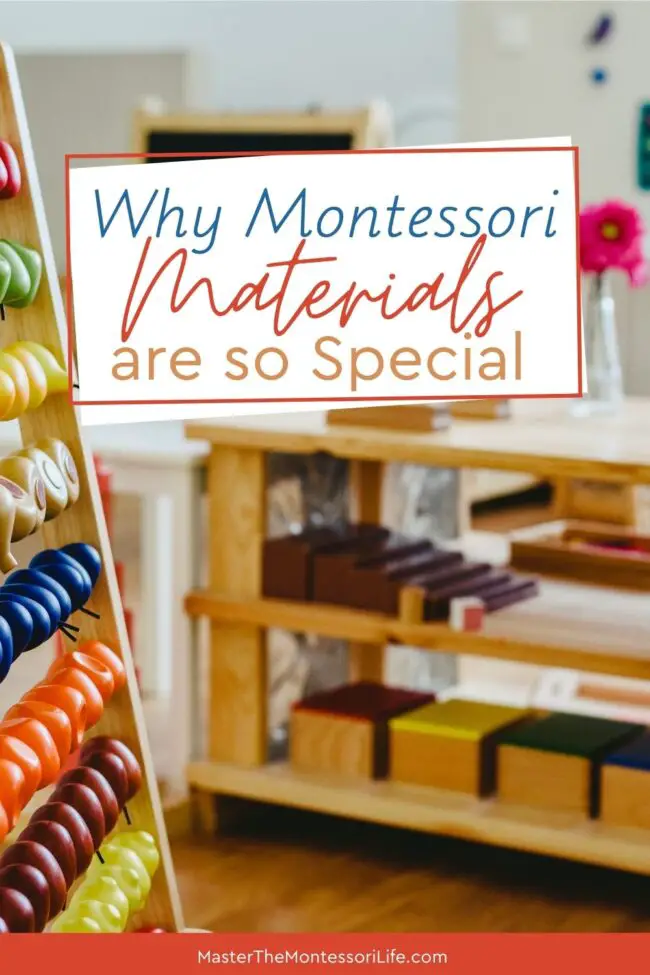 As you watch or listen to this training, you'll get more information than what is in this blog post.
I really want to encourage you to take the time to watch or listen and take notes.
This will be helpful to you now and in the future.
Watch & Listen to the Episode Here:
As you watch or listen to this training, know that you will be able to get more information than what is included in this blog post.
However, I really want to encourage you to take the time to watch or listen and take notes.
Importantly, this will be helpful to you now and in the future.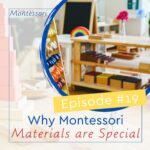 #1 Montessori materials are made of natural materials
The importance of this essential element will become apparent as you learn more about Montessori materials. And also on how to organize Montessori items.
The majority of Montessori items are constructed of natural materials. These are wood, fabric, glass, and metal in the learning environment.
Paper is also included, however, it is used later on in the process. For example as when they are using downloadable Montessori resources. These can be nomenclature cards and 3-part cards, which are available online.
A few examples of original Montessori items that combine wood with another natural material are listed below.
Wooden Montessori materials: knobbed cylinders, spindle boxes and Geography puzzles
Wood and glass: large bead frame and bead cabinet
There's wood and cloth: dressing frames, mystery bag and fabric box
Wood and metal: Metal insets (Language Arts), fraction insets (Math), thermic tablets (Sensorial), etc.
Here are some store materials that Dr. Maria Montessori designed specifically for the age grouping of 3 to 6, but children younger and older than that can also use them.
Elite Montessori Wooden Movable Alphabet with Box Preschool Spelling Learning

Adena Montessori Golden Beads Materials Decimal System Bank Game Mathematics

Danni Kids Learn Toys Montessori Wood Red Long Sticks (5-50cm)

ZZKOKO Large 3D Shapes Geometric Solids Wooden Montessori Toys Math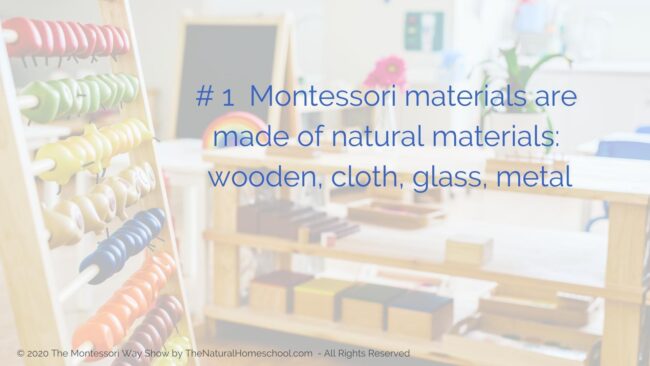 #2 Most Montessori materials have a natural wood finish
Montessori materials such as the Pink Tower, the Brown Stair, and the knobless cylinders used in the Montessori Sensorial topic are examples of painted wood pieces that can be found in original Montessori materials in Montessori classrooms.
Creating your own Montessori resources for your homeschooling environment is also an option!
These are the well-known "Do it Yourself Montessori Materials."
Produce a Montessori checklist of the items you want to make and do your best to use as many natural resources as you can in your creations.
There are a variety of preschool activities for kids that you can create that are also Montessori-compatible and child centered.
Please keep in mind that it is critical for the works to have some level of error control.
To put it another way, youngsters determine if their work is correct or incorrect.
Even printable Montessori materials should have the control of error.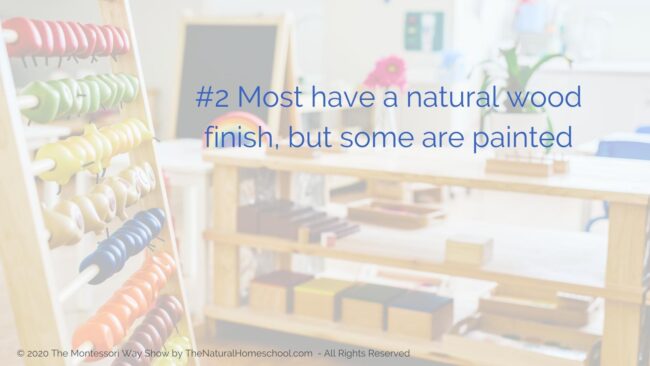 #3 Glass Montessori materials can have many purposes
Whether you work with children in a Montessori school or run a Montessori homeschool, you can almost always use glass with them!
Using glass in your Montessori preschool is something I'm talking about, Montessori teachers!
When working with preschoolers at home, you can also use glass goods (plates, glasses, and so on).
When it comes to Practical Life projects, children use glass, but not always.
You can use glass in a variety of other learning activities in your homeschooling environment.
Not only may glass Montessori materials assist children in becoming more aware of what they have in their hands and how they carry these materials, but they can also assist them in becoming more cautious.
Because glass displays defects and grime more readily than other surfaces, children can also learn to clean more effectively.
Wumudidi Montessori Pouring Water and Distribution Toys, Wooden Daily Life

Montessori Tasting Bottle Materials Toys for Toddlers Sensorial Learning Toys

Montessori Entry Mirror – Toddler Self Care Station – Toddler

Crystalia Creamer Pitcher with Handle and Lid, Small Glass Body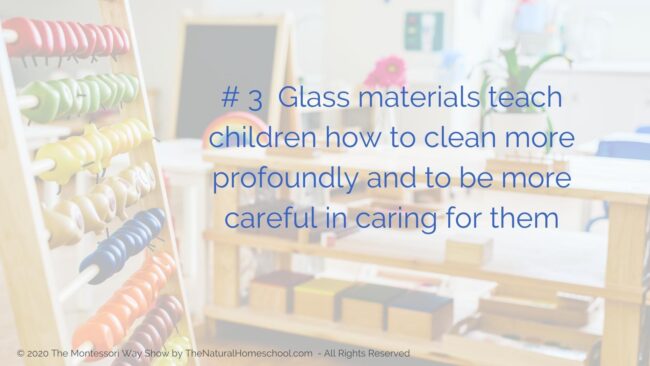 Montessori is Unique
As you work on your environment and organize Your Montessori materials, try your best to understand Montessori materials for what they are: they inspire and attract children to learn, they look beautiful and they are always educational.
HERE ARE THE RESOURCES IN THIS EPISODE:
Like I said at the beginning of the show, I have a FB group for all things Montessori that you are welcome to join. 
It is The Montessori Way Prep Room.
If you want to join a homeschool Facebook community, then join The Natural Homeschool Community!
You May Also Benefit from these Important Montessori Topics:
As you learn more about Master The Montessori Life, you will realize just how much I strive to make your life easier.
I also seek to equip you, to inform you and to give you made-for-you options so you can keep moving forward on your Montessori journey without any speed bumps.