When thinking about Montessori Math, you can be intimidated by that. But don't fret. Here is a great way to get started!
---
Dr. Montessori, also known as Maria Montessori, was a genius far ahead of her time.
I strongly advise you to read her books in order to fully comprehend her wonderful philosophy.
Some of the high quality activities in the Montessori Math curriculum, for example, are quite lovely.
They are very hands-on in their approach in the Montessori environment.
It goes without saying that I create a lot of Montessori printables, and Math is no exception, especially since we are a Montessori homeschooling family.
We made the decision to teach our children at home rather than enrolling them in a Montessori school for the first time.
I wish I had known everything I know now about the Montessori Method when I first learned about it.
To achieve my goal of starting this blog, I want to share my knowledge, research, and training with other parents who are interested in educating their children in the home environment.
So, if you're looking for lessons that incorporate the Montessori Math curriculum into your homeschool, day care or school, look no further.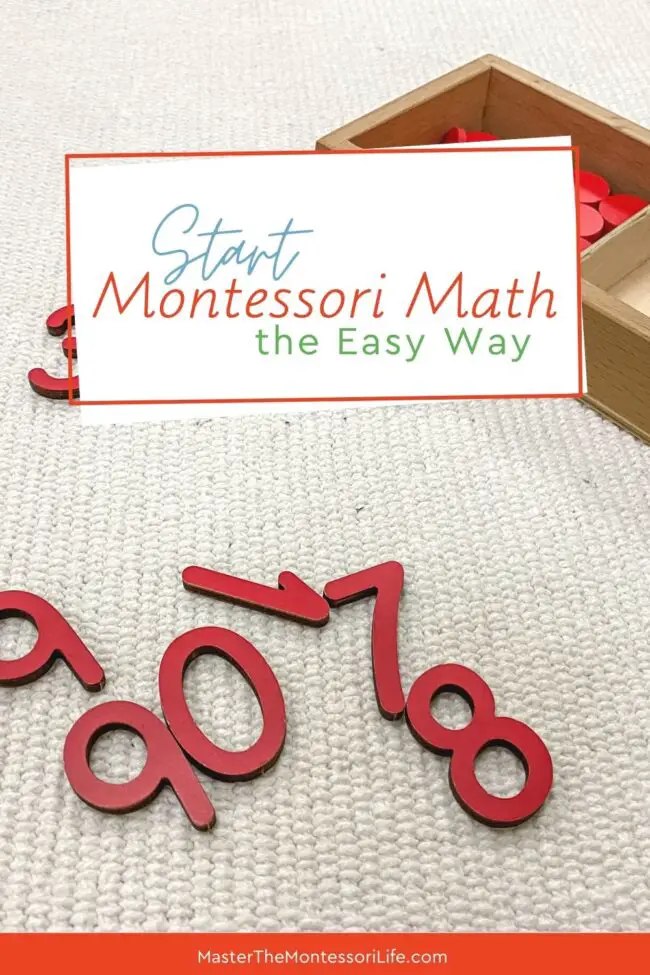 Easy Montessori Math
The Montessori philosophy is very clear and strict about its goals for young children.
It is about finding oneself, about beauty and discovery.
In Math, this is no different in the prepared environment.
After all, Math is considered by some a language, as many Montessori teachers will agree on.
It is very important that when children do Montessori activities, that they have the best education possible.
This will always maximize their learning and make your job easier, too, Montessori educators.
You will love how easy it is to get this and teach, with little prep time and no guesswork!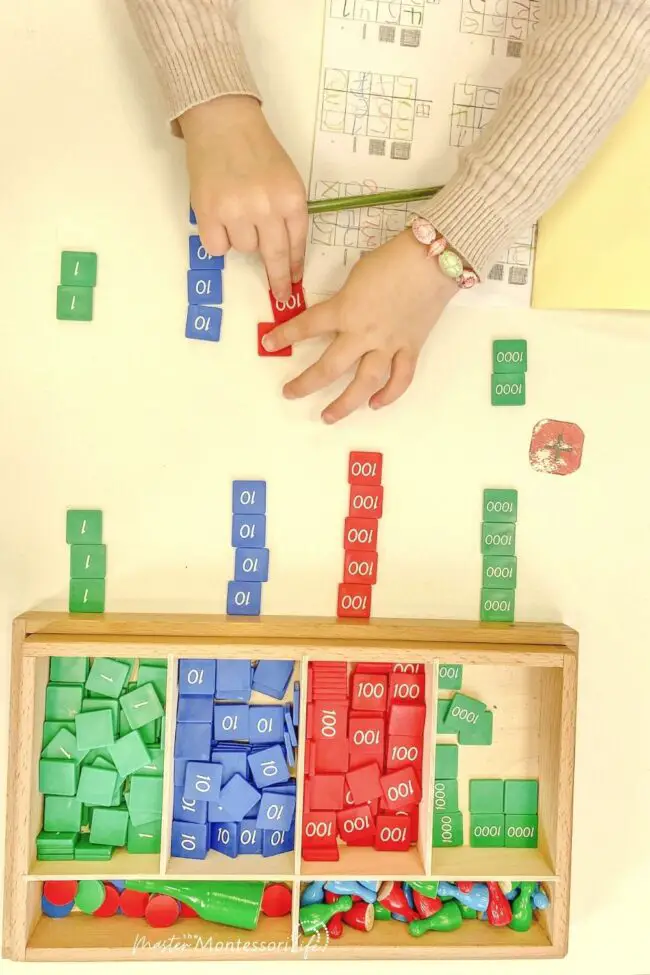 Montessori Materials for Math Lessons
Additionally, the Montessori approach is extremely child-centered in order for children to learn best.
It pays close attention to the small details that others may overlook or overlook completely.
For example, having child-sized table and chairs or floor rugs in the environment or utilizing hands-on materials are all examples of what is possible.
There are a variety of beautiful materials that can be used in math projects in the Montessori classroom.
When children are presented with manipulative Math problems rather than only paper and pencil Math problems, they learn more effectively.
You can incorporate their preliminary activities into your Montessori Mathematics curriculum.
These are informal activities that introduce students to concepts such as numbers, quantities, nomenclature, and other terminology.
Then, following the formal Montessori principles, use the actual Math materials, such as those listed below, to reinforce the concepts.
From large bead frames to addition and subtraction strip boards, these materials are wonderfully helpful!
Montessori Math Material: Subtraction Snake Game

Montessori Math Material Teen & Ten Boards Educational Toy for

Golden Math Bead Material – Montessori Number Learning Educational Gifts

Montessori Math Toys Materials for Toddlers 1-20 Beaded Hanger Color

New Sky Enterprises Montessori Math Material Wooden Number Cards 1-1000

New Sky Enterprises Montessori Checker Board Beads Early Development Mathematics

Amberetech Wooden Toys Hundred Board Montessori 1-100 Consecutive Numbers Wooden

Montessori Math Toys Material for Toddlers Kids Spindle Box with

Elite Montessori Toddler Sandpaper Numbers

Montessori Curriculum PDF
In this post, we will provide you with a PDF version of the Math Montessori preschool curriculum.
It is intended for children between the ages of three and six.
This document contains a list of Montessori Maths activities that can be used in the home or school environment.
It includes clickable links to get all of the information.
A chart is also included in the download.
This chart includes the top 14 lessons you can teach your children, with plenty of room for you to add your own.
You can download the chart here.
Our goal is to get you started with the first ten math activities that you can use to introduce your children to Math, but we want you to be able to choose the order in which you introduce them.
I included them in the suggested order, but you should follow the lead of your own child and make this decision for yourselves.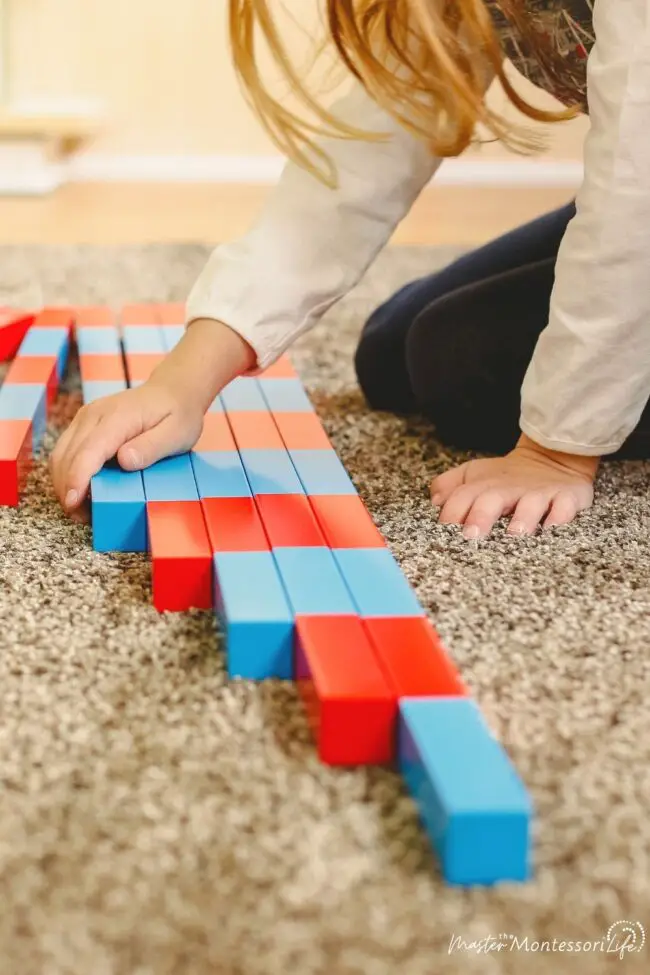 In addition, I left some blank lines on the chart so that you can fill them in as you go through the process.
You can either add more Montessori Math lessons that are more advanced than the ones I included on the list, or you can add more Montessori Math activities that are more advanced than the ones I included.
Because of this, it is much easier to keep track of their progress in Montessori activities!
Consequently, if you want to be successful in your Math lessons, make sure that you download this extremely useful Montessori curriculum download!
Montessori Curriculum Starter
Are you ready for these homeschooling printables to be delivered to you?
Children as young as three years old can benefit from this Montessori Math curriculum.
It is not restricted to a specific grade level.
Instead, it can be used for children between the ages of three and six.
Children as young as 2 and 2.5 years of age, if they are ready for them, can be introduced to some of these activities.
Montessori Curriculum Math Starter Record Chart
$2.99
When thinking about Montessroi Math, you can be intimidated by that.
But don't fret. Here is a great way to get started!
You will get a checklist with some of the first Montessori works that you can start with and a list of resources with clickable links that can help you along.
EU buyers, go here.
You May Also Benefit from these Important Montessori Topics:
As you learn more about Master The Montessori Life, you will realize just how much I strive to make your life easier.
I also seek to equip you, to inform you and to give you made-for-you options so you can keep moving forward on your Montessori journey without any speed bumps.

Acts of Service the Montessori Way

Are you trying to think of Montessori friendly ideas that will get your children into the giving spirit? In this episode, we will be looking at some great acts of service ideas that you can implement anytime, but especially around the holidays.

Practical Life Fine Motor Skills Printable Activity

In this blog post, we'll discuss the importance of fine motor skills and some fun ways to help your child develop them through a Montessori Practical Life activity.

The Role of Montessori Parts of Speech in Language Arts

Montessori Language Arts takes a distinct approach to teaching parts of speech, transforming what could be a mundane subject into an engaging, hands-on learning experience for children.