If your child is having a Sensitive Period for a specific math topic, do you know when it will be available?
This is critical because the child will learn so much more effectively and quickly as a result of this.
What's more is that your life will be made significantly easier as a result of your indirect preparation of Montessori Math lessons that your child is prepared to learn.
Please do not be fooled by the false notion that children should be herded into a box and taught a specific skill at a specific age and at a specific stage of development.
No! The Montessori Method, on the other hand, does not operate in this manner.
You must observe the child and determine what they are ready for, regardless of which mathematical concepts you include in your Montessori curriculum, such as sandpaper numerals, the Decimal System, or addition and subtraction.
This will come about as a result of two factors: time and observation.
This is the place for you if you are looking to develop yourself into a centered and organized Montessori Guide while also nurturing happy and normalized children and creating smooth and successful Montessori days.
In the comments section, please tell me what you know about this topic, what you've tried that worked, and anything that didn't work, as well as any questions you have as we get started with this training. I'll respond to everyone individually.
In this training, we will be discussing some Montessori Math materials that you can buy that will make all the difference in how children learn.
You won't want to miss it!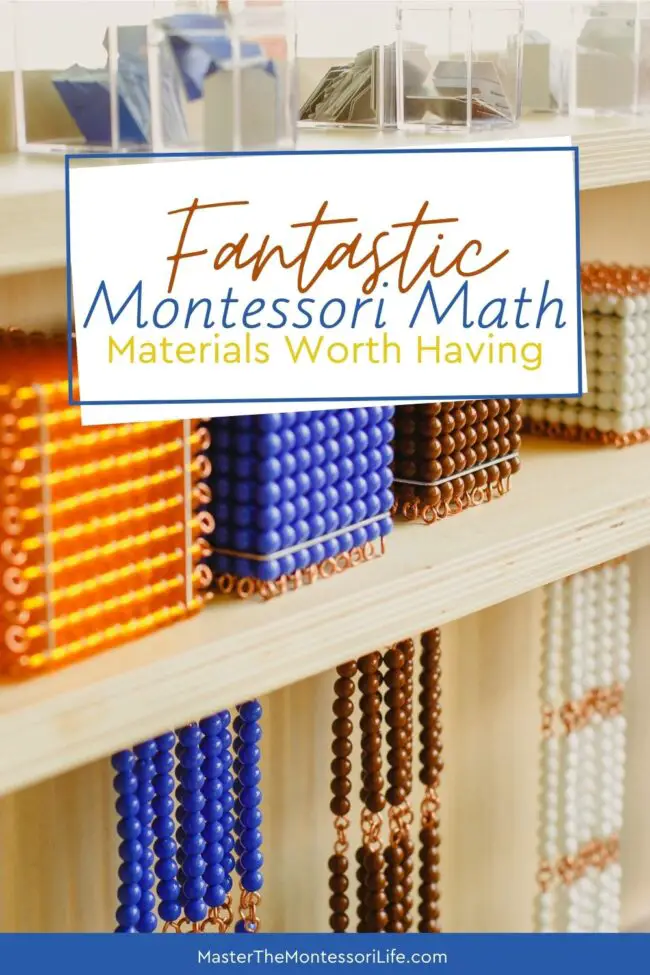 Watch & Listen to the Episode Here:
As you watch or listen to this training, know that you will be able to get more information than what is included in this blog post.
I really want to encourage you to take the time to watch or listen and take notes.
This will be helpful to you now and in the future.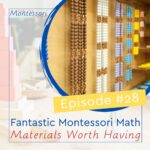 #1 Small or Large Bead Frame
Because of the hands-on sensorial impressions that Montessori Math materials have on children, there are a plethora of activities that can be done with them.
You can use them on their own or combine them with other subjects such as Montessori Practical Life or Sensorial material. They are completely flexible.
Regardless, you must be aware of something extremely important that distinguishes Montessori Math from traditional school mathematics:
Montessori materials are made of hard, durable materials.
That is, they are primarily kinesthetic in nature, which is especially true with young children under the age of six.
When children reach the age of six, they begin to understand more abstract concepts in math and other subjects.
The Large Bead Frame is one of the first Montessori Math materials that children will want to use when they are counting, adding, and subtracting. It is also one of the most popular Montessori Math materials.
Abacus is another name for the Small or Large Bead Frame, which can be used for both.
This is a fantastic piece of work to have because it is so adaptable.
It can be used for a variety of purposes in Montessori mathematics.
For more information, please see the video training above, which demonstrates how to use it to teach a child to add larger numbers.
#2 Golden Bead Set
Even if you aren't a natural Math teacher, once you understand the power of Montessori Math materials, you will gain a tremendous amount of confidence in this frightening and intimidating subject matter.
The Golden Bead Set is another wonderful Montessori Math work that I particularly enjoy because of its versatility.
This is primarily used for the purposes of introducing, practicing, and mastering the Decimal System.
But I also use it for a variety of other tasks, such as counting, adding, and subtracting.
Not only are these bead materials visually appealing, but they are also available in a variety of presentation styles.
The differences between the different presentations are primarily in terms of cost, not necessarily in terms of the quality of the information provided.
Take a look at a few different variations of the golden beads set.
There are real glass beads, plastic beads, painted beads on wood, and printable beads to choose from, among other options.
The items you purchase will be determined by your budget, available space, and what will look aesthetically pleasing in your Montessori environment.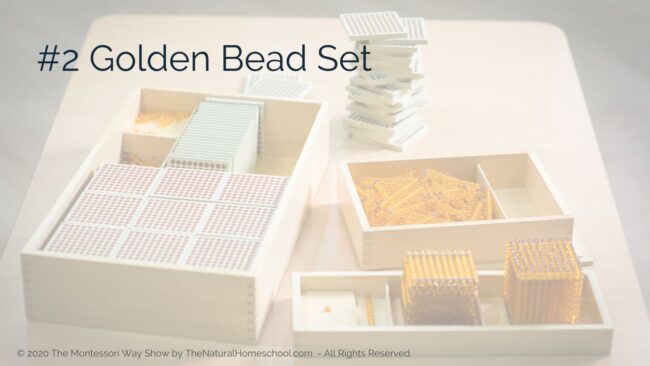 #3 Montessori Bead Cabinets
This is, I must admit, one of our most significant Montessori purchases, both figuratively and literally.
It is extremely large! You can see it in the background of all of my live training sessions.
However, we adore it! Why is this a must-have as a Montessori Math Curriculum item?
Because it is so beautiful and versatile, we can use it for a variety of purposes!
Children can learn skip counting (5, 10, 15, 20, etc.), multiples (of 2, 3, 4, etc.), squares (1×1, 2×2, 3×3, 4×4, etc.), cubes (1×1, 2×2, 3×3, 4×4, etc.), and more with these Montessori Mathematics materials (1x1x1, 2x2x2, 3x3x3, 4x4x4, etc).
These Montessori Math beads are a beautiful concrete method of learning, and they serve as one of the primary foundations for all of the Montessori learning methods and materials.
Key Takeaways
Montessori Math can be intimidating, but it doesn't have to be.
There are many wonderful Math materials that Montessori Curriculum covers.
They are all hands-on and very educational.
You don't have to get all of them at once.
Get a few at a time and learn how to use them.
In this training, I talked with you about three and why you should have them.
I hope that this training has been educational to you!
Other Montessori Math materials: Stamp Game, Bead Bar, Addition, Subtraction, Multiplication and Division Charts, Spindle Box, Strip Boards (addition and subtraction), bead stairs and more.
Resources mentioned in training
Like I said at the beginning of the show, I have a FB group for all things Montessori that you are welcome to join.
It is called The Montessori Way Prep Room.
If you want to join a homeschool Facebook community, then join The Natural Homeschool Community!
Kghios Montessori Golden Beads Materials Decimal System Bank Game Montessori

Melissa & Doug Abacus – Classic Wooden Educational Counting Toy

Montessori Complete Bead Material Only, Without Cabinet

Montessori Large Bead Frame

Golden Math Bead Material – Montessori Number Learning Educational Gifts

Wumudidi Montessori Complete Bead Material Only, Math Teaching Aids Baby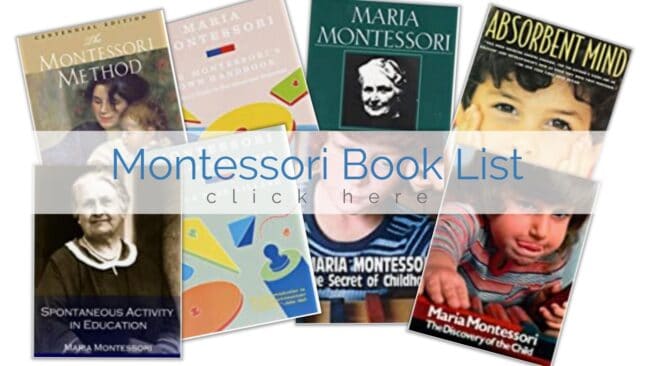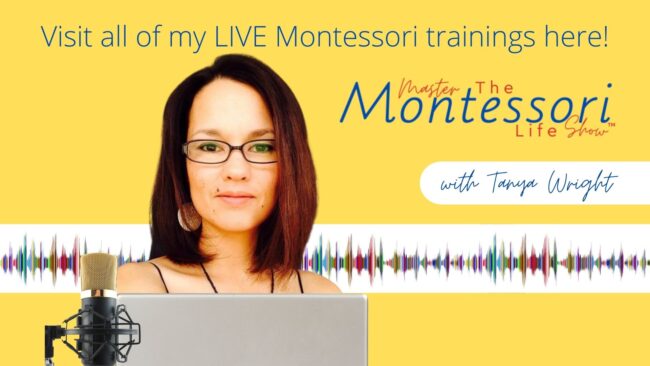 You May Also Benefit from these Important Montessori Topics:
As you learn more about Master The Montessori Life, you will realize just how much I strive to make your life easier.
I also seek to equip you, to inform you and to give you made-for-you options so you can keep moving forward on your Montessori journey without any speed bumps.
(no title)

Spread the love Are you excited to be getting a discount on some great educational homeschool resources? Well, head over to my shop to get 50% off all Bundles, Mega Bundles and Digital Books! Use Coupon Code: THANKSNOV Discount valid: November 23-29, 2021 Below are a few examples! Some Bundles…

Chores for Children the Montessori Way

Do you have family chores at home? What about individual ones for each child to do? Do you have several family members that have daily responsibilities in your home? Whether you have older kids or younger ones, we will be discussing what you can do to make chores easier and more doable.

3 Positive Outcomes for Children in the Montessori Environment

Come to learn about 3 positive outcomes for children in the Montessori environment that will either encourage you to try Montessori or to know that you are on the right track!