Welcome to Part 5 of our series "Want to do Montessori, but don't know where to start?"
It's the last part of it, so let's get going and learn, flourish and grow!
This is the last part of this 5-part series, where you will learn what you need to know to get started with Montessori!
If you missed Parts 1 through 4, please go read those, apply them and then come read the next logical steps to take.
Click here: 
PART 1 (points 1 & 2)  
PART 2 (points 3 & 4)   
PART 3 (points 5 & 6)  
PART 4 (points 7 & 8)
This part, Part 5, will cover points 9 and 10.
In this post, we will wrap up this 5-part series by discussing how children learn best when doing Montessori at home.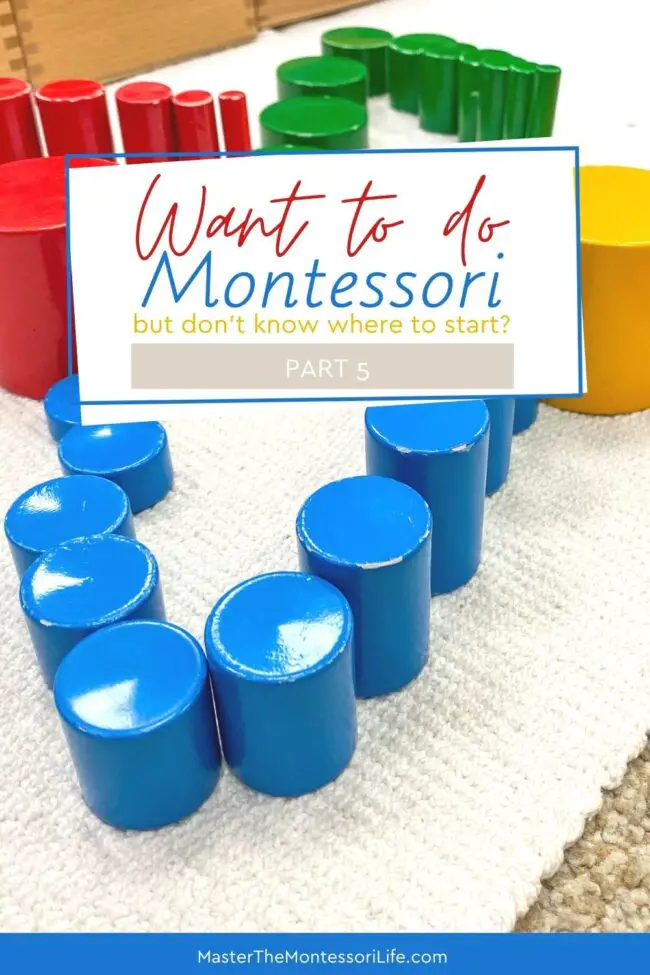 9 Complete all the rooms in your home 
Remember, we are still talking about those that are wanting to incorporate the Montessori philosophy into all (or at least as many) aspects of their lives as possible.
Even if your child attends a Montessori school, you want to let Montessori education thrive in your home, too.
You are the Montessori teacher at home and your goal in implementing this education philosophy is to understand how to do it in the lifestyle sense.
Younger children will soon have amazing learning environments in every room at home and not just in their Montessori classroom.
Eventually, you'll want to put a Montessori in the setups in your child's bathroom, the living room, and all of the other common spaces in which the child spends time in.
And you know what? You'd like to because of the huge difference it will make in their quest for independence. 
You will pat yourself on the back and maybe even wish that you had incorporated the Montessori lifestyle sooner.
You will see your child's self-esteem blossom and their confidence soar!
So long as everything is flowing freely, you can expand as much as you wish around the home.
Work on one problem at a time, or area, if you would like.
Do one location at a time and test it out until it is perfected before moving onto the next room or area.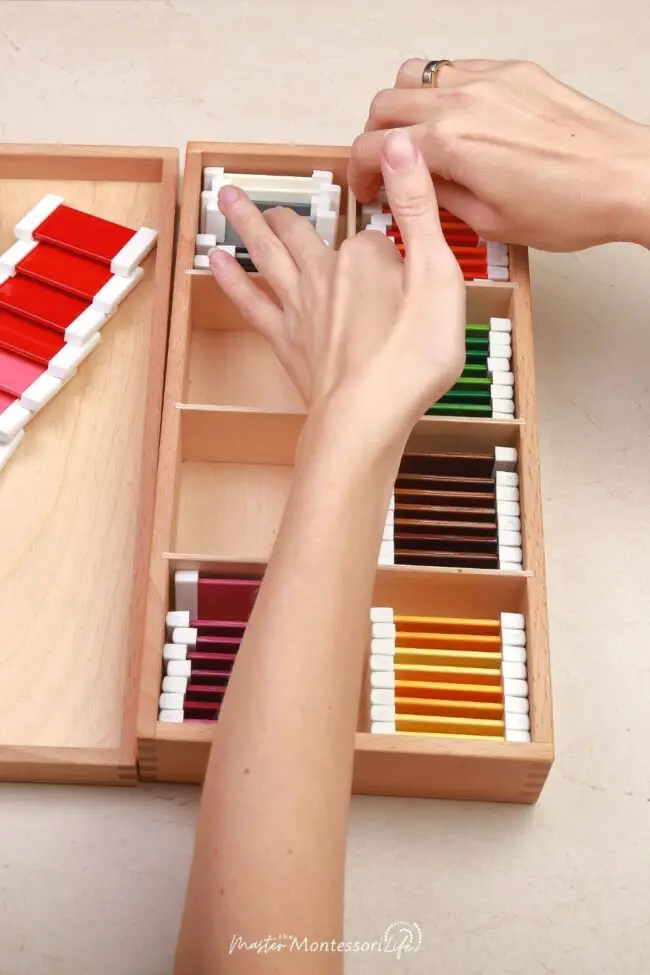 You will be glad that you took the time to go deep rather than wide in this.
What I mean by this is that you want to take time to do it right instead of setting up the entire house wrong and then have to redo it.
You will be amazed at how much you will learn from each set-up area and observing the child interact with it.
Remember that you are not only thinking about items and materials within a child's reach.
This also includes decorations, of course!
Why wouldn't children want beautiful wall decorations at their eye level?
Think about it. It makes sense, right?
Below are some examples of lovely wall decorations that are pleasing to the eye.
10 Choose a Montessori curriculum planner or calendar to follow, if applicable
Personally, I am an organizer at heart.
I prefer the printed, editable versions of planners because I'm a stickler for things like things like paper Montessori schedules and getting my tasks done in writing instead of depending on computer screens to do it. 
I keep a printable Montessori calendar of activities to see if I am staying on track with all of the things that I am supposed to be doing.
It reminds me of some of the techniques that we often use (like the Three Period Lesson and how to use 3-Part Cards).
This visual that is always at hand without needing to turn a computer on is important to me because it allows me to see more clearly where I'm going at a glance.
You won't forget to include Grace and Courtesy activities or to do Circle Time (when children gather together for group time).
I am telling you: this educational approach will be a lot easier if you are organized with a planner.
Fill it out as your young children are in free play or being watched by someone else.
You will enjoy this planning time because it will take your organizational skills to the next level.
Get the planner here.
What do you think about this 5-part series?
Are you at all more comfortable with this advice and have you taken note of these ideas from it?
Did it make the wheels turn enough to get you motivated and start moving?
You will do great, as Maria Montessori would say!
This article has provided you with a simple, step-by-step instructions on how to begin.
I'm delighted to hear you've finally going to introduce Montessori in the house!
Your child(ren) and your significant other will both will love it.