If you want to do Montessori right, read all five articles and apply all 10 points mentioned in each article, you will be golden.
---
Parents can have their work cut out for them because they either have chosen to homeschool their children or send them to a Montessori school.
For this, they need to know about the philosophy in order for you to apply it to Your Montessori learning environments. 
Homeschooling my children using The Montessori Method has been the defining experience of my life… and of course.
Incorporate Montessori into your child's daily life and make it a cornerstone as it is one of the most amazing methods of education.
Why?
Because you and your children will have an awesome time, joyful, carefree, enriching experience during your stay together, learning such strong habits that they'll retain for the rest of their lives and think of you as a strong, thoughtful people. 
As I'm certain you understand, with complete candor, doing Montessori at home is likely to take some work on your part in terms of study, preparation and organization.
Don't be afraid, I'll be right here to help you out because your child's development is of the utmost importance.
Please take a look at my article in which I've listed the two simple, yet important tasks you need to follow in order to set up your own Montessori classroom.
You will enjoy this high quality educational approach and my goal is for you to choose it as your children develop in their early years.
Make yourself comfortable, then put down the book and be inspired to make something else.
I am here to give you an extra push to advance in The Montessori principles… to inspire you to progress.
This is a series of 5 parts and in it, you will learn what you need to know to get started! Be sure to read all 5 parts!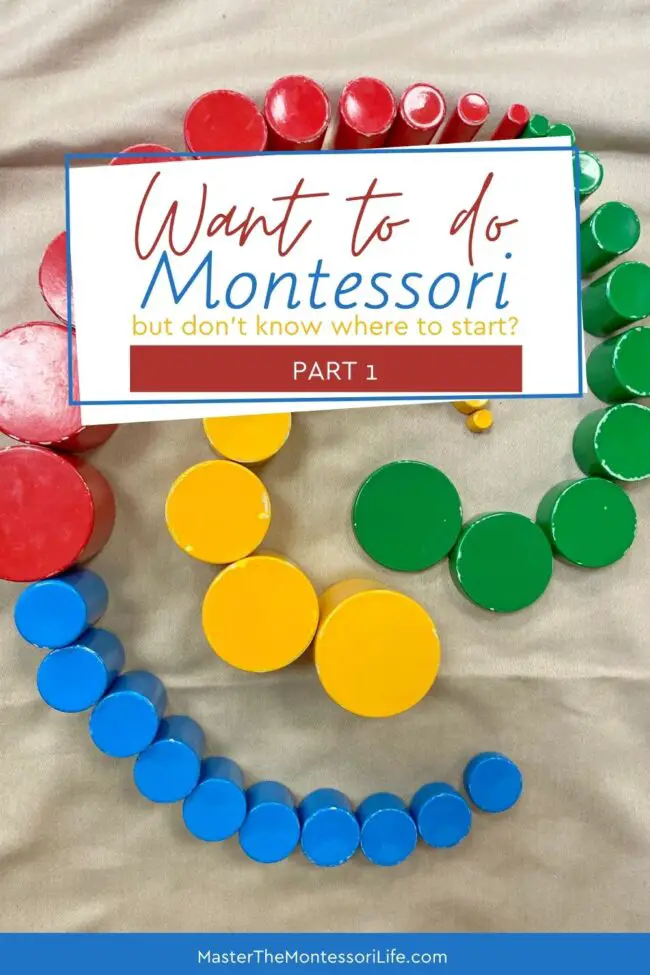 How to Start Montessori from Scratch
There is nothing complex about it. Are you ready?
Begin at the beginning. Don't delay. Start immediately.
Consider, if you will, a joyful expedition in which you are aware of, during your entire trip, but aren't able to educate your son.
Here we have some practical advice.
I'm positive that you will find this information very useful, and encouraging.
This may direct you to where you wish to go with your studies.
1 Know where you stand in the philosophy
Describe Montessori in a nutshell: What do you know about the Montessori philosophy?
Do you know how to estimate your level of knowledge in the philosophy, the Montessori materials, etc?
If you understand more about something, the better motivated and more confident you will be.
It's especially important to keep that in mind because you have a clear picture of where you stand.
There are so many misconceptions about The Montessori Method that it can either misguide or completely discourage people from continuing on this lovely learning journey.
That is why I took some time to put together some thought-provoking questions that can, to a certain degree, diagnose where you might be on your Montessori journey by gauging your knowledge about this beautiful method.
The Montessori assessment I have created will impact your Montessori journey in a major way.
The questionnaire is challenging (in a good way) and full of tidbits that will get you thinking, for sure.
In addition, you'll get a free set of exercises and tips to take that will help you see where you are and assist you in your next steps.
Take the assessment HERE.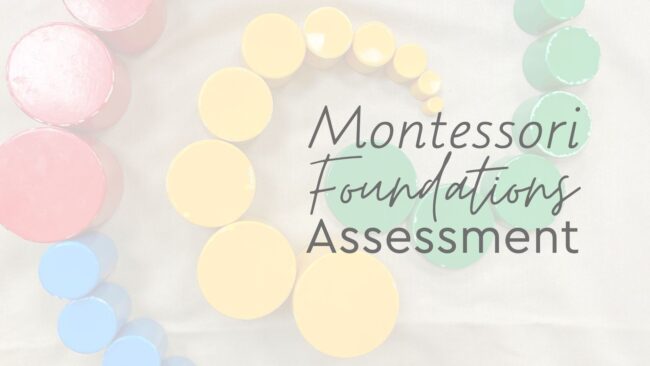 2 Start with the foundations
If you've already completed the assessment, you will get a pretty good idea of what to do next.
If you are at a place where you don't know the subject matter, then I recommend using the information in Dr. Maria Montessori's books.
There might be some Math and Language Arts that may be difficult to follow, digest comprehend and apply.
That is what discourages so many from choosing the Montessori approach.
This digital book will make it easy for you to be encouraged and motivated.
It is, indeed, an extremely helpful thought to know that you are getting the guidance that you need to get started, but also something you are eager to do more in the Montessori community.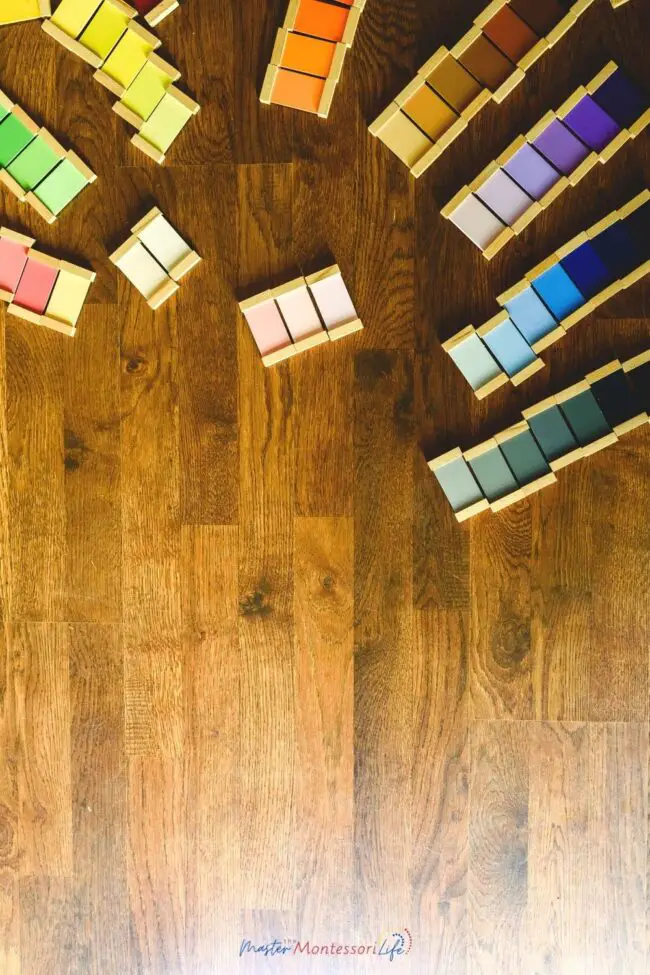 I will do my best to point you in the right direction, identifying the primary goal and motivation behind Montessori, describing why it exists, and how it came to be.
Also, offering new opportunities to contribute to the world by changing on life at a time.
Many years ago, I was ignorant of how to begin with all of this.
I was completely unable to decide on a path and I was very overwhelmed.
That is when I started to research the method, which allowed me to continue to explore uncharted waters in my thirst for knowledge about the observations and amazing discoveries of the wonderful Dr. Maria Montessori.
This is when The Montessori Way Foundations Framework started to be birthed in my heart.
It is a program that will get you from knowing nothing to being knowledgeable and confident in the foundation of the method.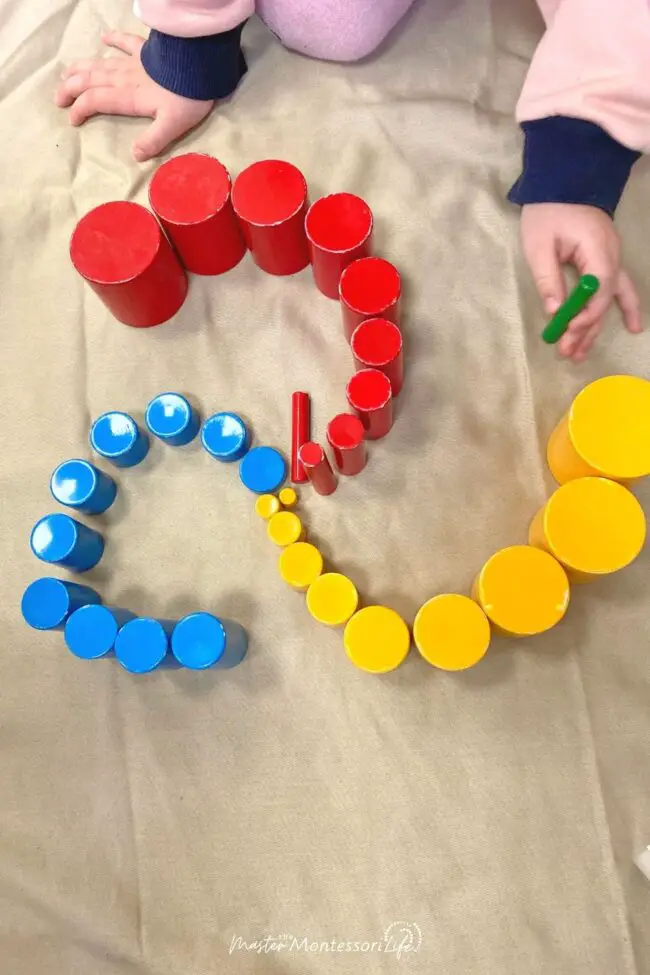 I was scared of speaking in front of others about what I knew, but I also worried about how I could live with myself if I kept this amazing information to myself.
I just couldn't. I finally understood something very clearly.
The more I coached people that felt lost and overwhelmed, the more I realized that they all had the same questions that I had!
So, for me, I collected them and pieced together wonderful guidelines to serve as a foundation for The Montessori Method, and answered those vexing questions that hinder progress.
This is why I need you to understand that it might benefit you temporarily to get a lesson plan here and an activity there… a video tutorial here and a new Montessori work there.
But you are basically getting a fish for that day.
Once you have used that up, you are back to square one.
You need to dig your heels into the foundations of what the method is, why it is important where you can find the right information and when is the right time to set up the lessons.
Learn more about The Montessori Way Foundations Framework HERE.
As you can see, there are many benefits of Montessori education, but you are not done learning about this fantastic educational program!
Head over to Part 2!
Go to PART 2 HERE for more important tips that you need to get started.