Creating a nurturing and developmental-friendly environment for your toddlers can be exciting, especially when embracing the Montessori lifestyle. This approach emphasizes independence, freedom within limits, and respect for a child's natural development. Key to this are a few essential furniture pieces designed specifically for their size and abilities. Let's take a look at some Montessori essentials for toddlers.
An enchanting Montessori kitchen lets them participate in everyday tasks; a cozy Montessori floor bed encourages independence in sleep; and thoughtfully arranged Montessori shelves ignite their curiosity. This journey will be inspirational, fun, and above all, rewarding as you watch your little ones thrive in their newly designed space.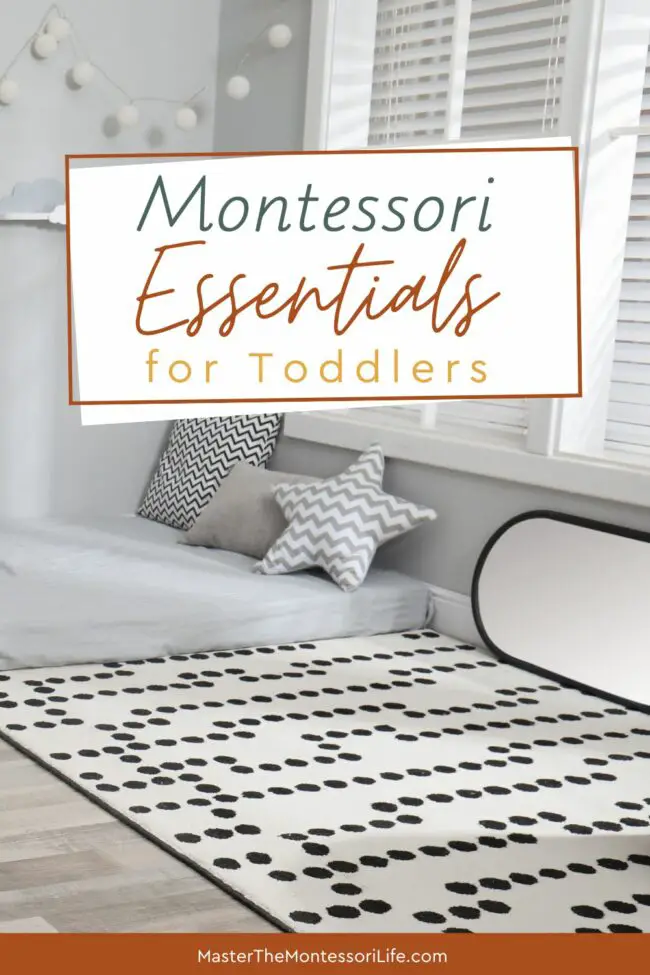 Montessori Floor Bed for Independence in Sleep
Montessori floor beds are low-lying, simple frames that allow your toddlers to move in and out of bed independently. This is crucial as they have full control on when to sleep and wake up. This builds trust and freedom within limits since they can choose where to sleep or rest comfortably without any unnecessary crib confinement.
Not only does this promote independence, but it also builds their confidence in navigating an open environment. Additionally, having a floor bed in their room allows you to easily check on them without worrying about safety hazards of climbing in and out of a crib.
A Montessori floor bed provides your toddler with a safe and open environment, empowering them to explore their surroundings safely. You can also add a soft and cozy floor mat for added comfort and warmth. As they grow, you can also involve them in selecting their bedding and arranging it how they like. This fosters a sense of responsibility and ownership.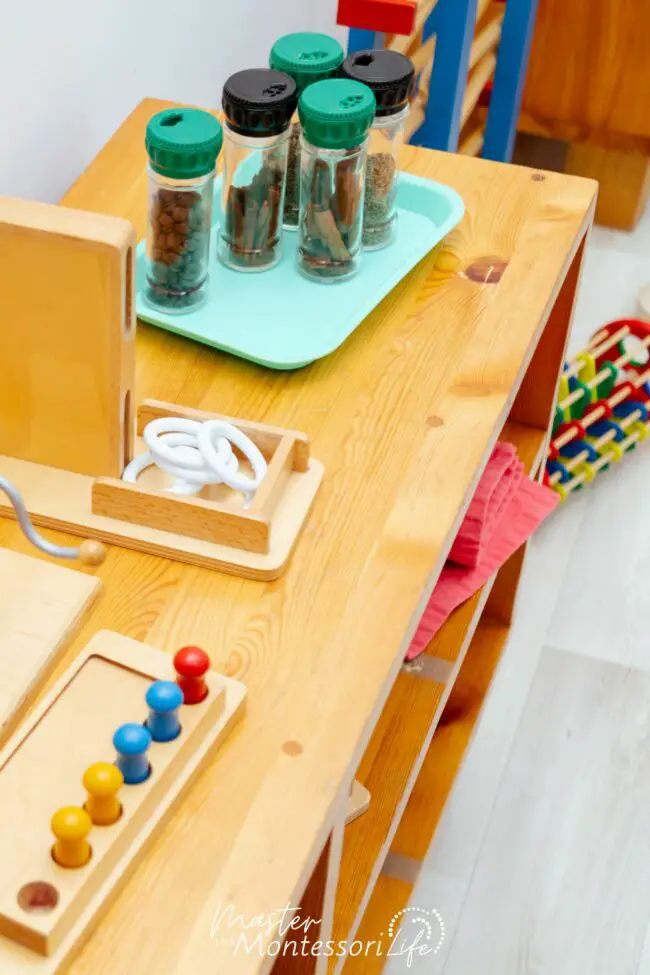 Montessori Kitchen for Everyday Tasks
The kitchen is often referred to as the heart of the home, and it's no different in the Montessori lifestyle. A kitchen with child-sized furniture and furniture that gives them better access to the tall countertops, such as a learning tower, will spark your toddler's curiosity, independence, and creativity.
This allows them to participate in everyday tasks such as preparing meals, washing dishes, or setting the table. This essential piece of furniture also promotes hand-eye coordination, balance, gross and fine motor skills, and practical life activities.
You can set up a Montessori kitchen in a designated area or even integrate it into your existing kitchen. Include child-sized utensils, plates, cups, and bowls to make them feel more involved in meal preparation. This is also an excellent opportunity to introduce healthy eating habits as they observe and participate in meal preparation.
This fosters a sense of ownership and accomplishment as they learn practical life skills at an early age. It also teaches them about food and nutrition, and they may even be more inclined to try new foods if they have helped prepare it themselves.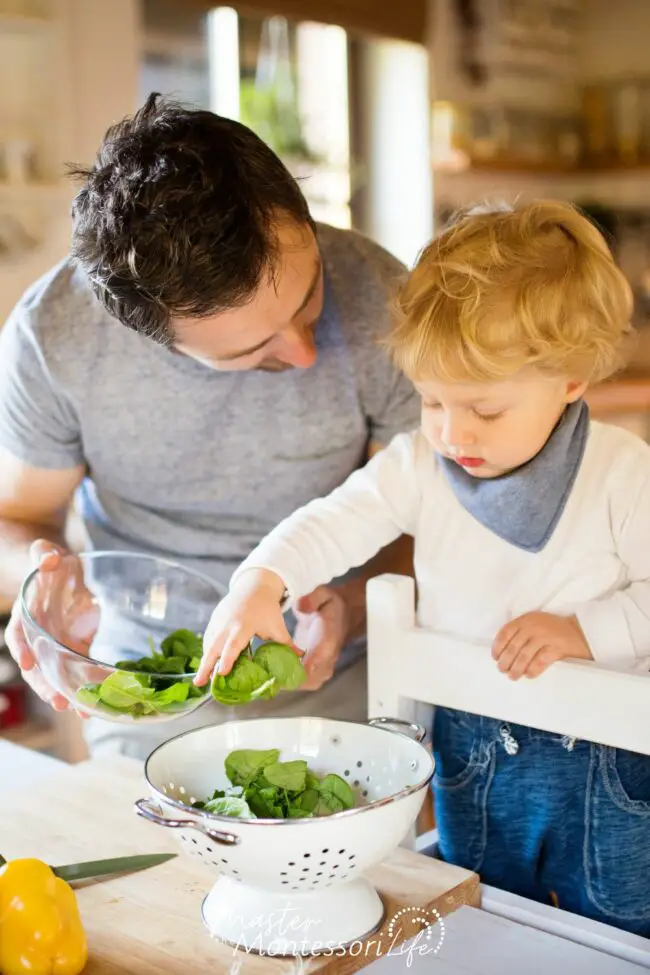 Montessori Shelves for Curiosity and Organization
Montessori shelves are thoughtfully arranged to display a variety of activities, books, and toys that entice your toddler's curiosity. These open shelves allow them to see all their options easily and make independent choices based on their interests.
Having a designated space for their belongings promotes order, responsibility, and respect for their things. Rotating activities regularly also keeps their interest and curiosity alive. You can involve your toddler in organizing and arranging their shelves, fostering a sense of ownership and pride.
After all, the Montessori lifestyle encourages independence, freedom within limits, and respect for a child's natural development. By incorporating essentials such as a floor bed, kitchen, and shelves designed specifically for your toddler's size and abilities, you are creating an environment that nurtures their growth and fosters a sense of responsibility and ownership.

Conclusion
Incorporating these Montessori essentials into your toddler's environment can make a significant impact on their development and independence. It may take some time to adjust, but with consistency and patience, you will see the benefits of creating a space that fosters self-discovery, practical life skills, and a love for learning.
Remember to keep it fun and inspirational as you watch your little ones grow in their Montessori-inspired world. Let's create an enchanting and enriching space for our toddlers to thrive in! So go ahead, start creating that magical space for your toddler today!
You might also enjoy these relevant topics: