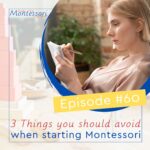 To do Montessori better, it's important to avoid a few common pitfalls when first starting Montessori out. I understand that doing Montessori correctly can be overwhelming, but you are not alone. I'll tell you about a good path to take on your Montessori learning journey.
As you continue to hear "Do this." or "Do that." I want you to remember three important things because you will need to avoid them. You'll see why as we progress through this training.
Watch and read the full training here:
As you become more comfortable with the Montessori way of learning, you can build your collection gradually. The Montessori method is an art. It's a form of teaching that needs practice, observation and experience to master.
Even though watching videos or reading stories about experienced and educated Montessorians is exciting, you should be aware that it takes time to understand your own children's specific needs and desires.
Avoid using too many Montessori materials at first, as this can lead to confusion and overwhelm. Consider which activities are most important to your and your child's development and prioritize them. You do not need to purchase an entire set of Montessori materials right away; you can always add more later.
Finally, beginning Montessori with too much structure is not advised. It's critical to give your child the freedom to explore and discover new things without feeling obligated to do so.
Watch all of my LIVE trainings!
That's right! I have all of my Montessori video trainings housed on one page! Most are 15-30 minutes long, but there are a few that are longer (90 minutes long) that require more attention, so I provide free printable workbooks for those! You can access them anytime. Don't forget to take notes!
'Discover What's Stopping You from Creating Smooth, Successful Montessori Days' Assessment
Take the FREE Montessori Assessment here!
Discover what's stopping you from creating smooth, successful Montessori days.
Take the assessment and get the free printable starter kit that fits your assessment results to help you move forward today!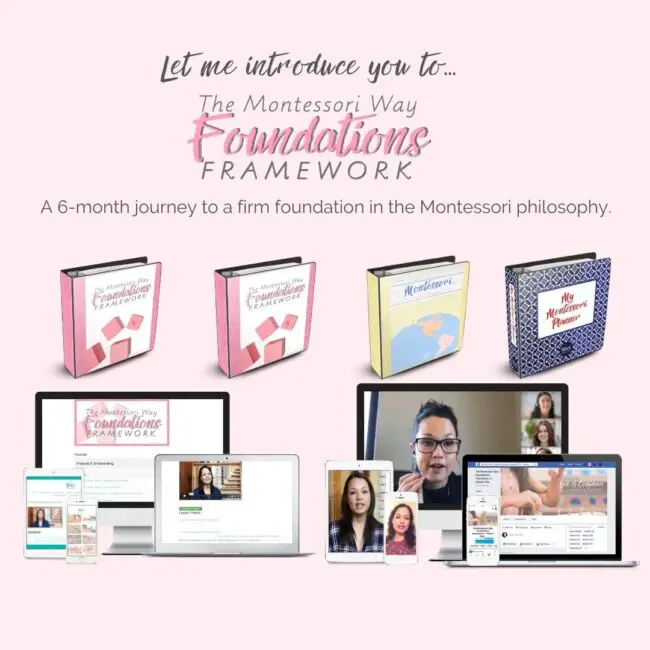 The Montessori Way Foundations Framework
Are you ready to become a centered, organized Montessori Guide, to nurture happy, normalized children and to create smooth, successful Montessori days? Then come find out more about The Montessori Way Foundations Framework!
The Montessori Way Foundations Framework is a 6-month program designed to equip Montessorians of all expertise levels to build a firm and lasting foundation in the Montessori philosophy that leads to smooth, successful Montessori days.
THIS is what you need for the transformation that you desire and that your children deserve.