In this two-part training, we will be talking about another set of 3 of the best Montessori books that you MUST have and why!/small>
---
Sure, I understand your interest in Montessori and your desire for reliable resources to expand your knowledge. Rest assured, you've stumbled upon a remarkable compilation of recommendations!
I've created a comprehensive yet easily digestible list to provide you with guidance without overwhelming you. Whether you're embarking on a Montessori journey at home or if you're an educator at a Montessori school, you'll find immense value in this curated selection of Montessori books for parents and teachers alike.
If you are interested in implementing Montessori at home, you will appreciate this list of Montessori books for parents that will help you get started on the right foot.
In addition, if you work in a Montessori school, you should take a look at these books because they are excellent Montessori resources for both teachers and parents who send their children to a Montessori school.
This is Part 2 of the training. To read, listen and watch Part 1, CLICK HERE.
Let's Take this Seriously
If you are looking to becoming a centered, organized Montessori Guide (Montessori teacher), nurture happy, normalized children and want to create smooth, successful Montessori days, then you are in the right place!
Let me know in comments what you know about this topic, what you have applied, what you have tried that worked, what you have tried that didn't work and if you have any questions as we get into this training.
In this training, we will be talking about another set of 3 of the best Montessori books that you MUST have and why!
There are three books recommended for a specific reason. These books offer the opportunity to gain knowledge without overwhelming you with an extensive list. They provide exactly what you need to get started promptly.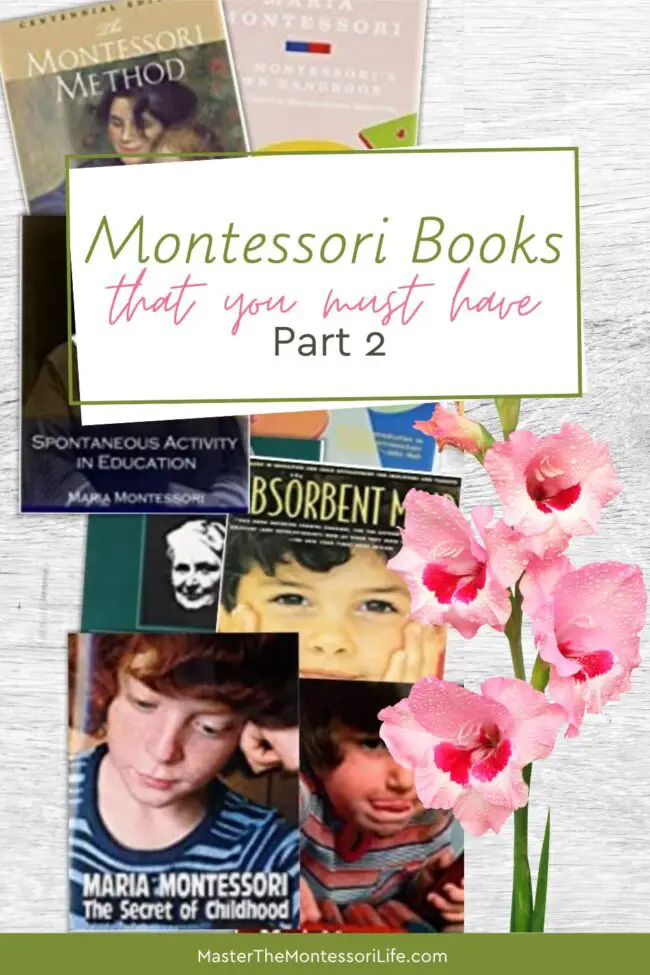 Watch & Listen to the Episode Here:
As you watch or listen to this training, know that you will be able to get more information than what is included in this blog post.
However, I really want to encourage you to take the time to watch or listen and take notes.
Importantly, this will be helpful to you now and in the future.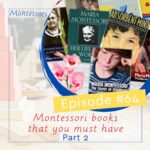 The Montessori Method
Would you like to learn how to effectively integrate Montessori principles into your child's education?
If you are a parent who is homeschooling your child at home either full time or part-time after their regular school hours, this book is a valuable resource that you won't want to miss.
Let's take a look at what some of the books' reviews and descriptions have to say:
This book provides a thorough exploration of the history, philosophy, and application of Dr. Montessori's renowned teaching method—a must-read for anyone seeking a comprehensive understanding of this innovative approach to education.
For educators, caregivers, and individuals passionate about maximizing human potential to create a better society, this is an essential read.
The groundbreaking Montessori Method, created by Maria Montessori, swiftly gained recognition and inspired social reformers and educators worldwide.
Initially published in Italian in 1909 and subsequently translated into twenty different languages, including English in 1912, The Montessori Method continues to captivate and transform lives.
The Discovery of the Child by Maria Montessori is an important book for parents and teachers. It explains how Montessori education works and why it is so successful. The book includes ideas about how to help children learn, as well as suggestions for activities that can be done in the classroom or at home.
Parents and teachers will gain a better understanding of their child's development with this valuable resource.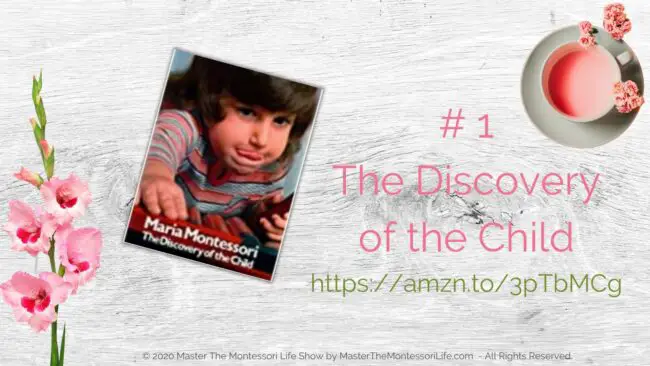 The Discovery of the Child provides insight into Montessori education, which can help parents and teachers provide better support for their children. It is an essential book for anyone interested in Montessori education.
With its comprehensive approach to helping children learn, The Discovery of the Child is a must-have for parents and teachers who want to give their children the best educational experience possible.
Important Quotes from the Book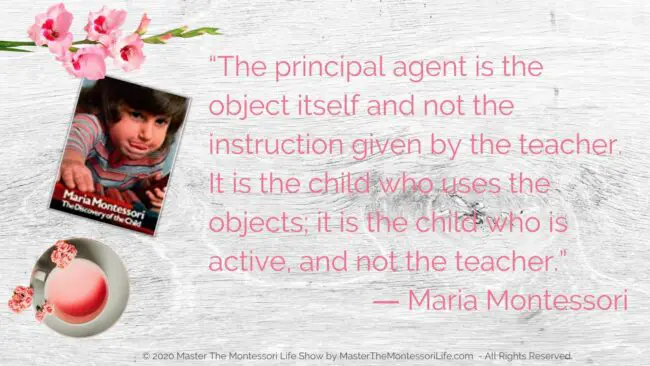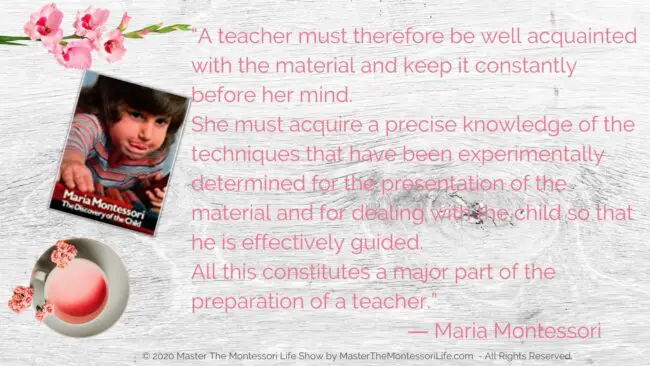 The Secret of Childhood, written by renowned Italian physician and educator Maria Montessori, is one of the most beloved books in her collection A classic in Montessori philosophy, this book explores the power of observation and understanding of children's development.
Montessori explains that childhood is a process of growth. It can be fostered if parents and teachers have the right tools. Through her observations of children she unveiled the secrets behind their development and offered practical advice for guiding them.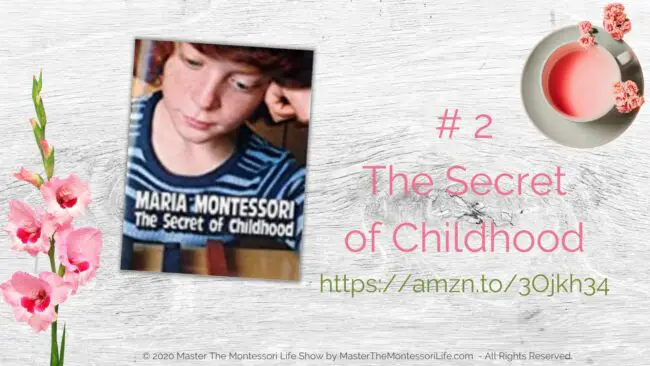 The Secret of Childhood is an essential book for anyone looking to understand Montessori's education philosophy. It has become one of the most influential montessori books for parents and teachers alike. Reading this book is an essential part of learning about Montessori and helping children reach their potential.
Important Quotes from the Book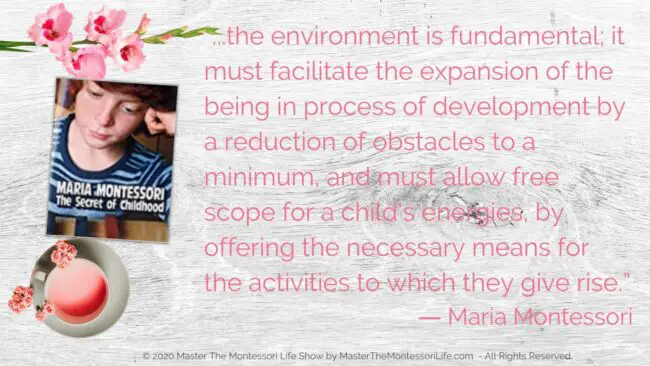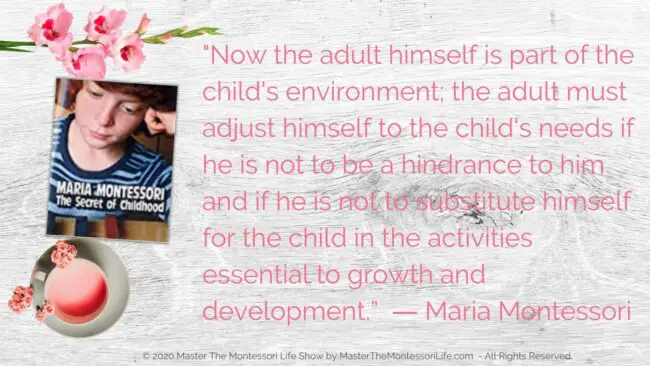 Maria Montessori: Her Life and Work by E.M. Standing is an in-depth biography of the renowned Italian educator, Dr. Maria Montessori. The book offers a comprehensive look at her life. It begins with her childhood and traces her accomplishments all the way through to her death in 1952.
Readers are given a unique insight into Montessori's educational philosophy and how it impacted the world of education. Through detailed explanations of her most famous works, the book provides an engaging exploration of her life and work.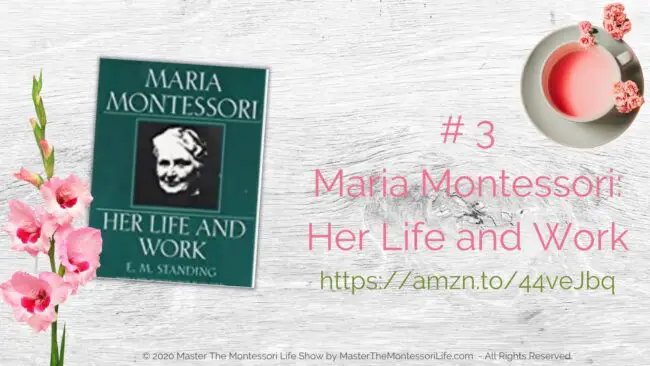 Maria Montessori: Her Life and Work is perfect for parents, teachers, or anyone interested in learning more about Maria Montessori. It offers both theory and practice. It provides readers with the tools necessary to implement her educational philosophy in their own classrooms.
The book also features an extensive bibliography of Montessori's works and writings, allowing readers to further explore her ideas. For anyone looking for a comprehensive introduction to Maria Montessori and her groundbreaking contributions to education, Maria Montessori: Her Life and Work is an essential read.
This book offers readers an engaging and informative look at the life and work of one of the most influential educators in history, through both her writings and her teachings. With its detailed accounts and insightful analyses, it is no wonder this book has become a must-have for parents, teachers, and anyone interested in learning more about Montessori's genius.
Get your copy today and explore the life and legacy of Maria Montessori!
Maria Montessori: Her Life and Work

Important Quotes from the Book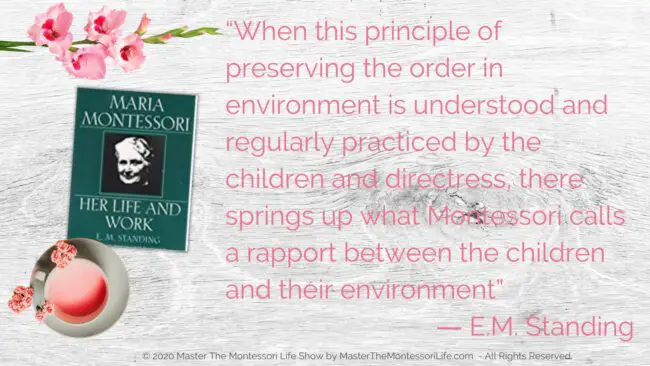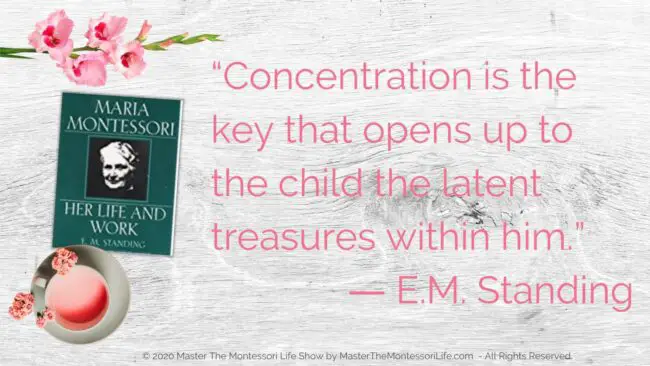 Key Takeaways for the Best Montessori Books
Maria Montessori's books are a must-read for parents and teachers alike. Her insights on the inner workings of children offer invaluable insight. We now know how to foster healthy growth and development in young minds.
These three books provide an insightful look at her life, work, discoveries and philosophy. This insight can help any parent or teacher better understand their child or student. Through her works we gain great insight into what it takes to nurture each individual child's unique gifts. We can then guide them towards becoming independent thinkers with strong character traits.
By taking the time to read these Montessori books, you will have a greater understanding of many things. Among them, how best to support your own little one's journey through childhood!
Resources on the Best Montessori Books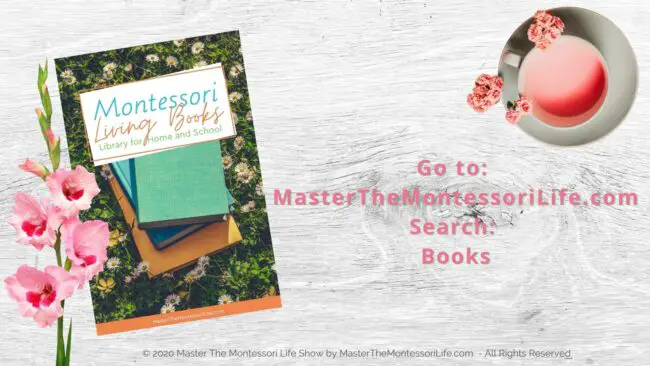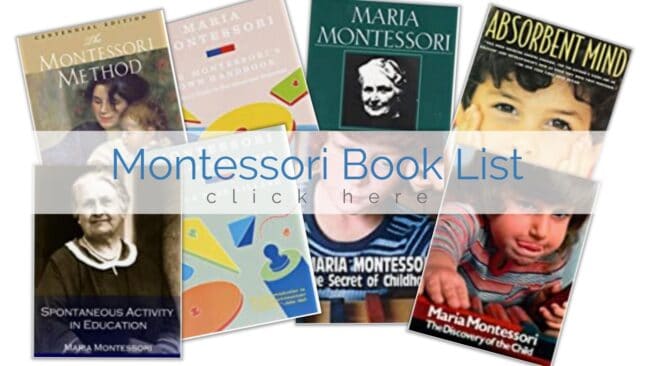 I have a FB group for all things Montessori that you are welcome to join.
It is called The Montessori Way Prep Room.
If you want to join a homeschool Facebook community, then join The Natural Homeschool Community!
anything else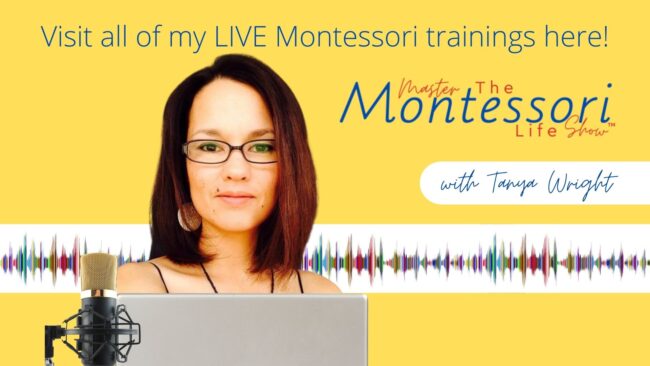 You May Also Benefit from these Important Montessori Topics:
As you learn more about Master The Montessori Life, you will realize just how much I strive to make your life easier.
I also seek to equip you, to inform you and to give you made-for-you options so you can keep moving forward on your Montessori journey without any speed bumps.