Come and find out how you can easily celebrate Winter by incorporating Montessori friendly printable activities about animals in Winter that children will love!
The Montessori Practical Life subject covers SO MANY different skills!
But they are all very important and essential for building confidence and self sufficiency.
Learning how to eat and set the table are skills included in this subject.
But so is food handling and food preparation.
Children will learn how to wash food, how to prepare snack and healthy meals.
There are some children who need extra support when it comes to struggles handling and eating some foods during meal preparation. Come find out how.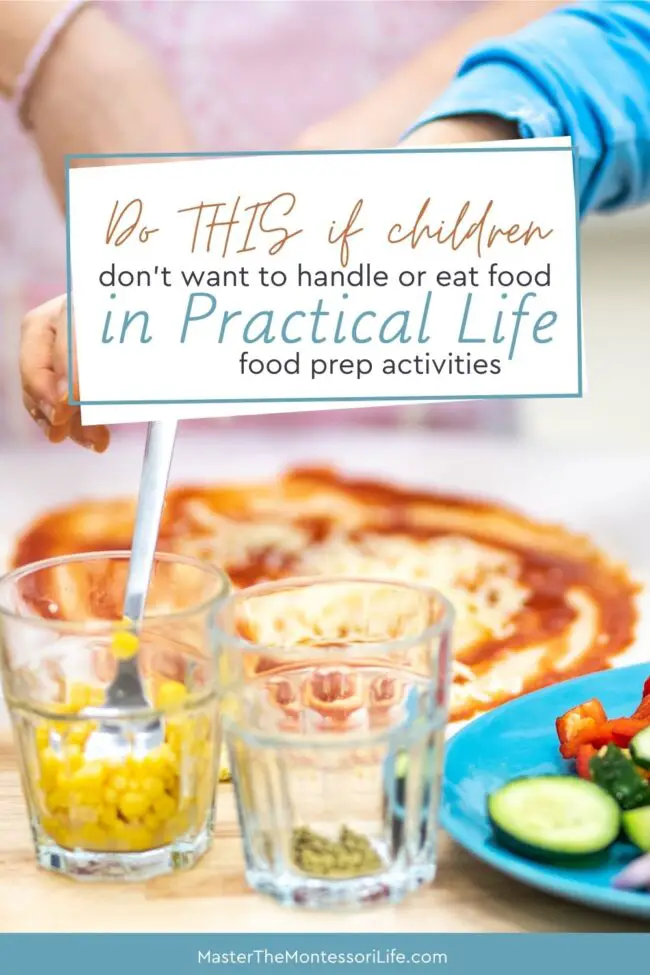 Watch & Listen to the Episode Here:
As you watch or listen to this training, know that you will be able to get more information than what is included in this blog post.
I really want to encourage you to take the time to watch or listen and take notes.
This will be helpful to you now and in the future.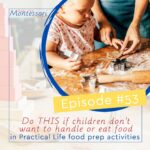 #1 Have all of the materials and ingredients ready
This is not just about being ready to eat all foods, it is also about being willing to handle foods of different textures.
Don't think that you have to be perfect for meal prep to do it in your Practical life subject.
But you do have to be prepared.
In order to remove stress, needless distractions and wasting time, be sure to have meal prep ideas and all of the ingredients that you need.
Don't forget that you also need to have all of the materials ready.
This includes cutting boards, plates, knives, cups, utensils, etc.
If you meal plan, then you should also material plan for your Practical life exercises.
So check your list of materials and ingredients several times to make sure you have everything.
Why should you do that?
Well, think about how smoothly things go when you are prepared.
Children pick up on these things.
When you are unprepared, you feel stressed.
If you are stressed, children are stressed.
#2 Stay 100% calm and patient the entire time
As you let children try new things or encourage them to handle new foods, new textures, etc, you want to keep in mind at all times that you are an example in many skills, not just healthy eating habits and teaching kids to eat right.
You are also an example of grace and courtesy.
Ask for things, say please and thank you. Be patient and flexible.
If a child is handling a knife, peeler or anything sharp, don't freak out if something unexpected happens.
Stay calm and relaxed at all times.
Show and model to children how making meals and snack is fun.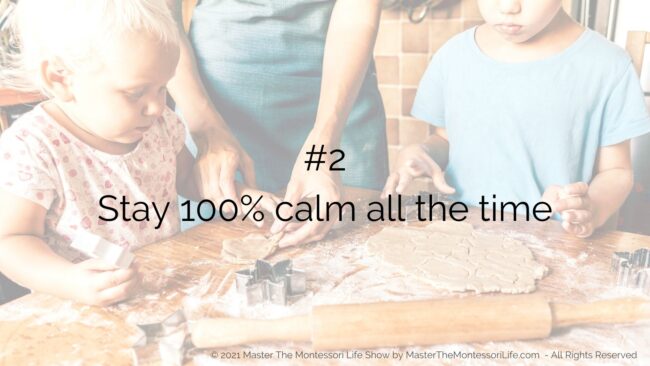 Be deliberate in your control of movement.
Point it out to the children that you are working with.
It is important that they pick this up as it is an essential skill to practice in the Montessori classroom and the kitchen.
Don't forget that the many Practical Life activities also include care of the environment.
What this means is that children will not only help you set up healthy meal prep recipes, but they will also help with the cleanup.
These are also incredibly essential skills to learn and practice.
#3 Learn from a professional on the topic
Another struggle that we find in the subject, especially in the younger ages, is that of picky eaters.
Many children struggle to handle certain foods, but others are adamant about not eating (or even trying) new foods.
This can definitely turn a potentially great experience sour when children have a negative attitude during meal preparation.
This is why many Montessori Guides shy away from this important skill.
I don't blame them, but at the same time, we are doing children a disservice when we don't include things like these into their routine.
But don't worry! I have a solution for you!
Let me invite you to a training that can help you more than you think.
Save money and time when you are able to take a free 5-day challenge.
It is only 30 minutes per day, but the skills that will be taught are fantastic.
Go from frustrated to empowered in just 5 days
Invest 30 minutes a day to attend live (or catch the replay) and make ONE TINY CHANGE every day
Watch in amazement as power struggles at the table dissipate
Expect that your children — even highly selective eaters — will make at least one measurable improvement during the week, one step (or 17!) closer to expanding the number of foods they're open to
Feel confident in HOW you serve foods and the words to use to create more safety feelings in your kids' brains
Dial in snacktime so it serves everyone in the family, no complaining
Feel like your family is uniting around food at the dinner table, instead of fighting
The magic of setting the right HABITS around eating and food that make ALL the difference
Did you catch this after the live training? No worries! Join the waitlist to be alerted when this challenge happens again!
Key Takeaways
We must not shy away from Practical life activities in the kitchen.
Let's observe children's behavior around food to notice any preferences and aversions.
Always keep an updated list of any food allergies in your Montessori environment.
Resources mentioned in training
Like I said at the beginning of the show, I have a FB group for all things Montessori that you are welcome to join.
It is called The Montessori Way Prep Room.
If you want to join a homeschool Facebook community, then join The Natural Homeschool Community!
Wardrobe from: http://bit.ly/TNHstitchfix
You May Also Benefit from these Important Montessori Topics:
As you learn more about Master The Montessori Life, you will realize just how much I strive to make your life easier.
I also seek to equip you, to inform you and to give you made-for-you options so you can keep moving forward on your Montessori journey without any speed bumps.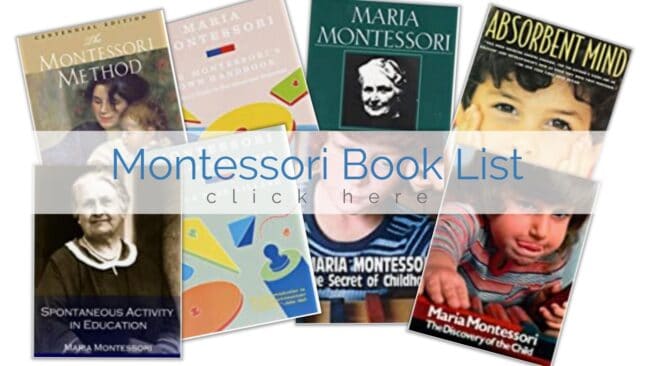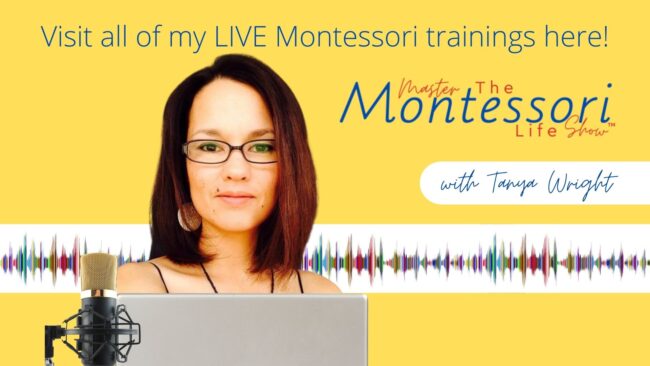 You May Also Benefit from these Important Montessori Topics:
As you learn more about Master The Montessori Life, you will realize just how much I strive to make your life easier.
I also seek to equip you, to inform you and to give you made-for-you options so you can keep moving forward on your Montessori journey without any speed bumps.

Montessori Friendly Summer Printable Bundle

With this summer bundle, you will be equipped with everything you need to keep your children occupied and having a wonderful time while remaining indoors and celebrating summer from the comfort of your own home.

Do you need help in doing Montessori right?

Do you need help in doing Montessori to make sure that you are doing it right? Come and find out how to know what to focus on first, actionable steps to apply immediately and more!

Planning Montessori at Home (digital book)

Do you want to plan your Montessori at home, but don't know where to start? This 65-page digital book is going to give you the guidance you need to do it right from the beginning. There are some tips and tricks that many don't know will shortcut their planning by a lot.