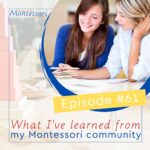 When practicing Montessori, it is very easy to become disoriented. Having a Montessori community can help you stay accountable and motivated. Come learn what I've discovered from my Montessori community.
Watch the full training here:
One of the best decisions I've ever made was to join a Montessori community. It not only allows me to stay connected with other Montessori parents and teachers, but it also provides me with invaluable knowledge and support, which helps me grow in confidence as a parent.
I have learned many valuable lessons about parenting, teaching, and living life according to the ideals of Montessori philosophy through my interactions with others in the community. In this article, I'll share some of these insights with you so that you, too, can benefit.
Watch all of my LIVE trainings!
That's right! I have all of my Montessori video trainings housed on one page! Most are 15-30 minutes long, but there are a few that are longer (90 minutes long) that require more attention, so I provide free printable workbooks for those! You can access them anytime. Don't forget to take notes!
'Discover What's Stopping You from Creating Smooth, Successful Montessori Days' Assessment
Take the FREE Montessori Assessment here!
Discover what's stopping you from creating smooth, successful Montessori days.
Take the assessment and get the free printable starter kit that fits your assessment results to help you move forward today!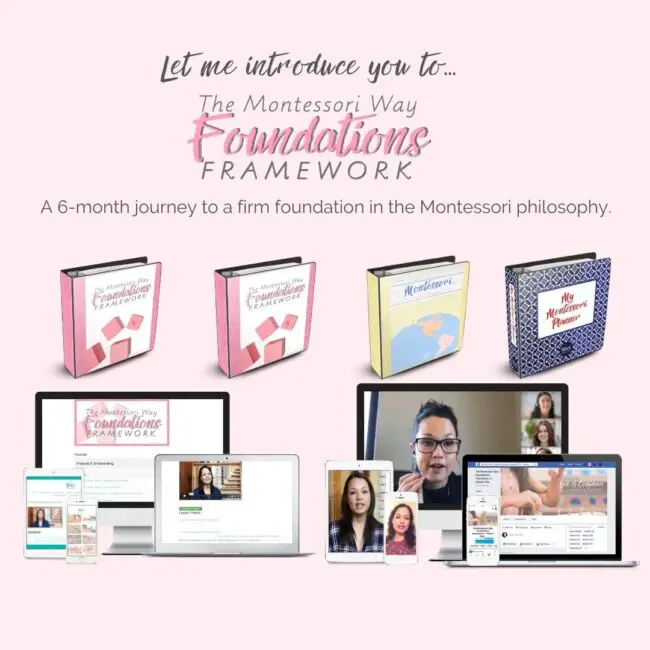 The Montessori Way Foundations Framework
Are you ready to become a centered, organized Montessori Guide, to nurture happy, normalized children and to create smooth, successful Montessori days? Then come find out more about The Montessori Way Foundations Framework!
The Montessori Way Foundations Framework is a 6-month program designed to equip Montessorians of all expertise levels to build a firm and lasting foundation in the Montessori philosophy that leads to smooth, successful Montessori days.
THIS is what you need for the transformation that you desire and that your children deserve.