I am so excited that you are here because that tells me that you are ready take active steps to do Montessori right!
Here, you will find the five pages with articles that make up this 5-part series.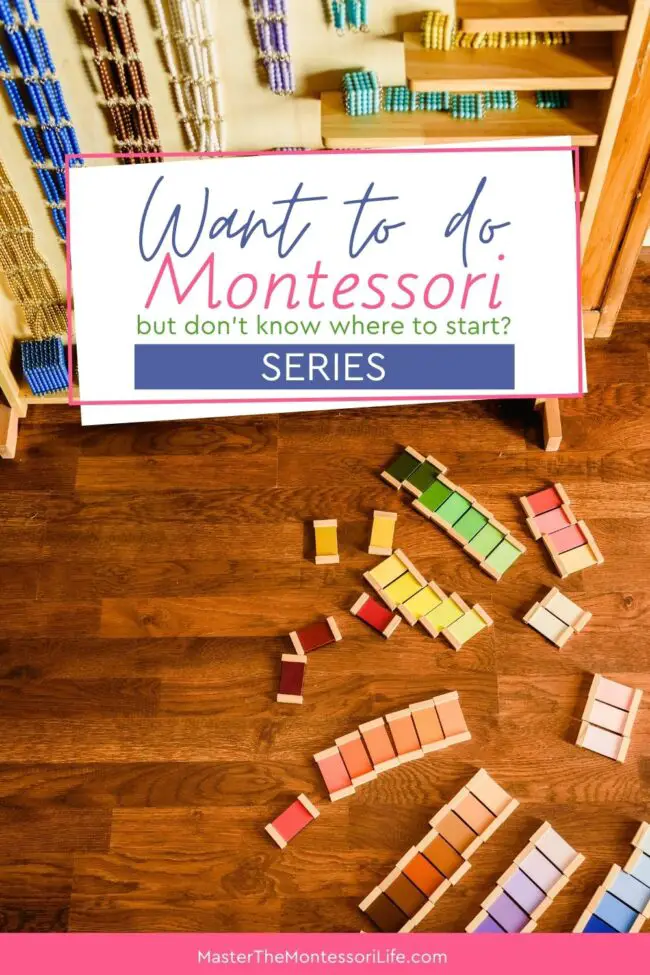 If you read all five articles and apply all 10 points mentioned in each article, you will be golden.
I hope you do because the children you work with deserve it and if you are here, then you desire it!
This will guide you through the most important things to know and consider implementing in Your Montessori environment.
You will learn about The Montessori Method, The Montessori Philosophy, the Montessori lifestyle, Montessori Materials, Montessori academics and more…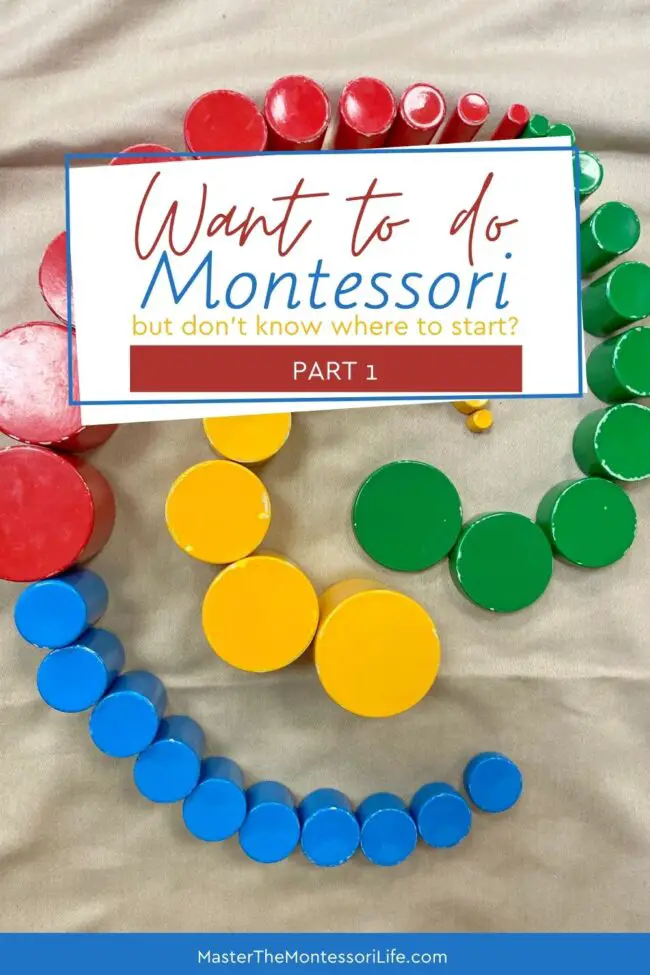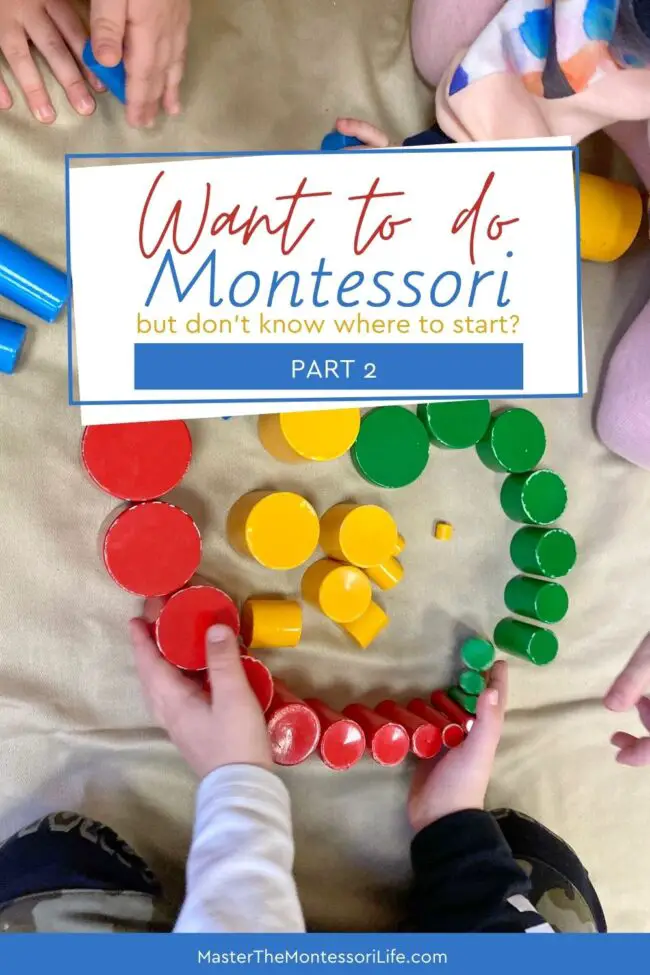 Want to do Montessori, but don't know where to start? Part 2
Montessori education can look many different ways. So can Montessori learning environments.
You, as the Montessori teacher, will make the decisions on how much you will embrace Montessori as an educational philosophy and lifestyle.
You will also have to decide how to develop a high quality educational approach and plan on how you prepare your Montessori environment and different areas of the home.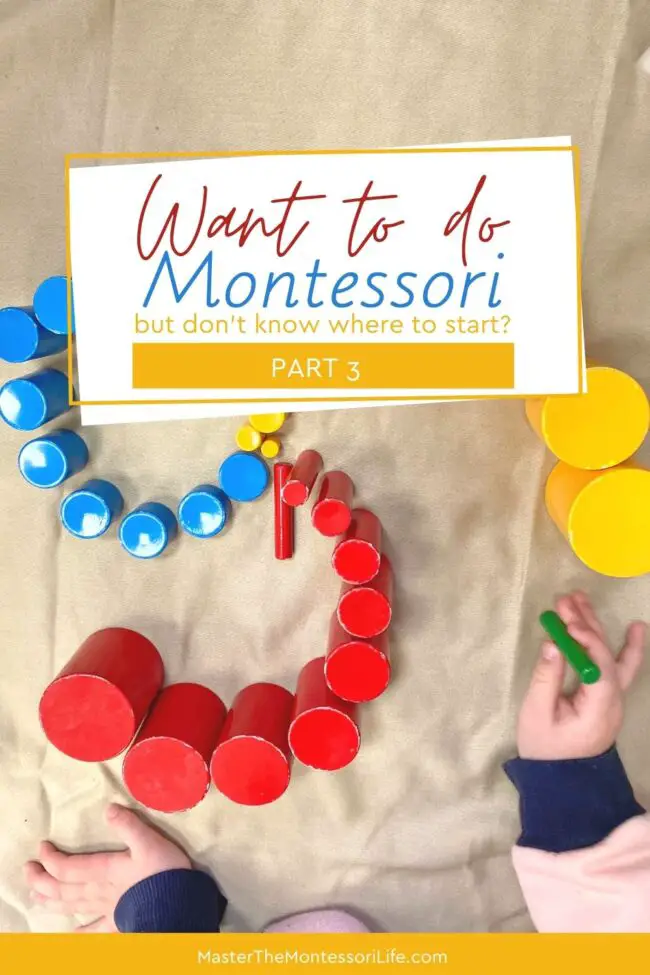 Want to do Montessori, but don't know where to start? Part 3
Your main goal in all of this is to give the child the best opportunities for child development for them to grow to their full potential.
There are many ways in which you can accomplish this.
One of the ways is to learn more about what Dr. Maria Montessori thought about the prepared environment, the mixed age classroom, etc.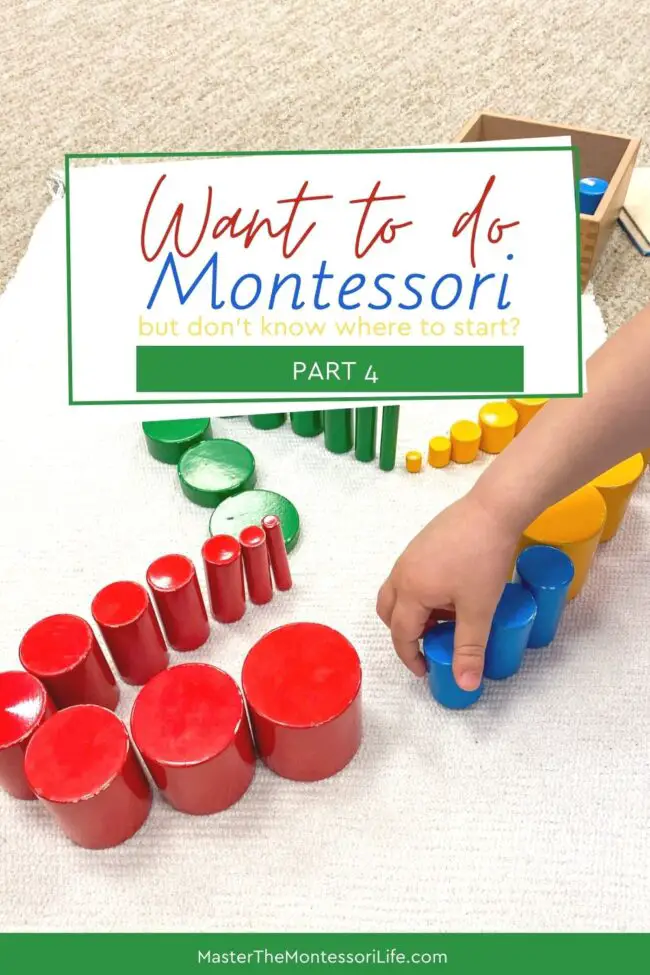 Want to do Montessori, but don't know where to start? Part 4
When Dr. Montessori wrote about the Montessori environments, she wanted them to be safe, first and foremost.
This is going to give children freedom within limits.
But you know what?
It carries over to every room in the house, if you decide to make Montessori a lifestyle, not only and educational philosophy.