GAIN INSTANT ACCESS TO 

FREE TRAINING & WORKBOOK

Discover 3 easy ways to organize Your Montessori environment, even when you don't have an Instagram-worthy space in this 90-minute training.
The "3 Steps to Organize your Montessori Environment Showinar," with companion workbook that includes action assignments to get you started to smooth, successful Montessori days with this course-worthy training that is absolutely FREE!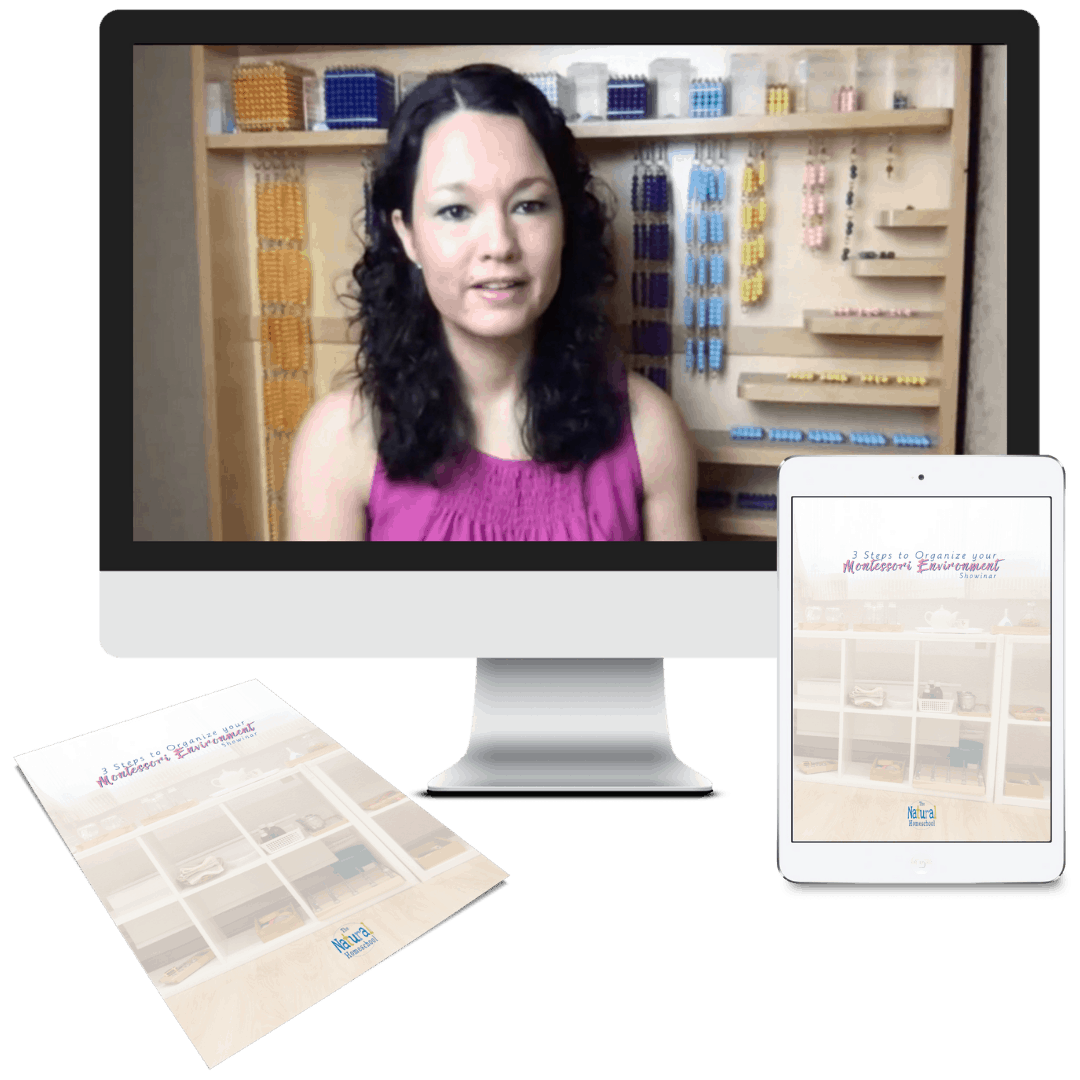 During the "3 Steps to Organize your Montessori Environment" Showinar, you'll discover:
Each topic has action assignments inside the workbook that will help you get started to organize your Montessori environment, no matter what your space looks like.
Topics:
What's stopping you from getting your Montessori environment
What you can stop doing immediately to move forward
The key to an organized Montessori environment
Answering questions about Montessori original materials
The next step to become a centered, organized Montessori Guide
Gain instant access to the FREE training
& workbook by adding your details below.